---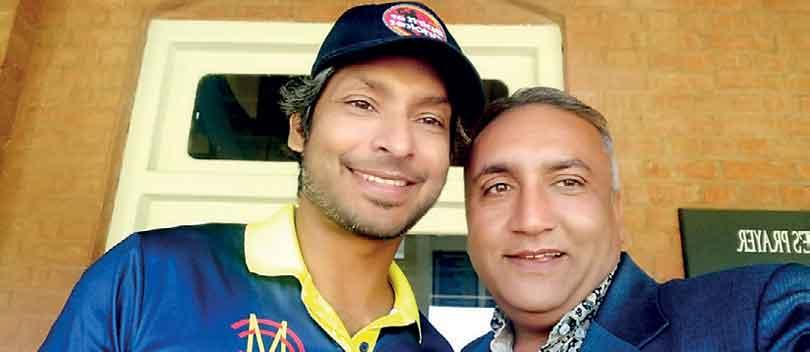 Muhammad Khalil (right) with Kumar Sangakkara
By BIPIN DANI
Meher Muhammad Khalil, the bus driver who turned Sri Lanka's 'hero' in 2009 had the opportunity of meeting Marylebone Cricket Club (MCC) President Kumar Sangakkara in Lahore, Pakistan yesterday.

The former Sri Lanka Captain and wicket-keeper batsman is currently in Pakistan leading a MCC Team during a series of T20 matches in Lahore.

"I met Sangakkara at the Aitcheson College Grounds in Lahore before the match. It was my pleasure to meet the legend," Muhammad Khalil said yesterday.