---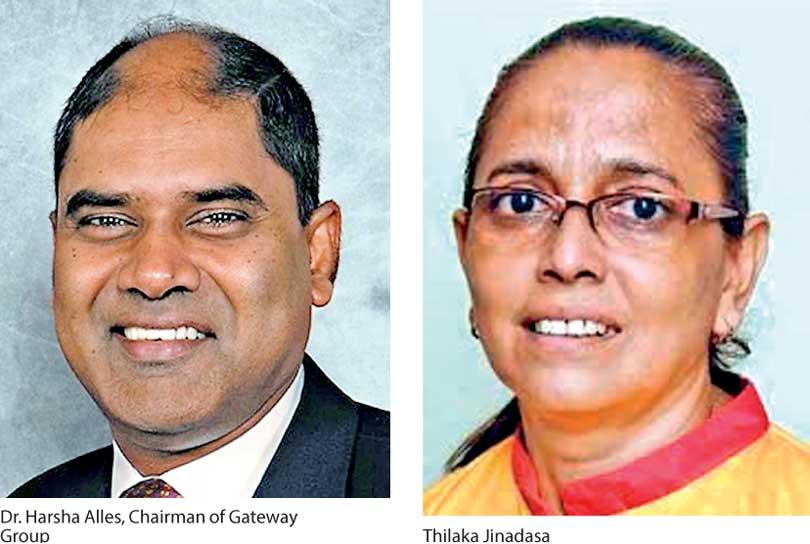 By Susil Premalal
Former Sri Lanka double international and renowned netball coach Thilaka Jinadasa has been appointed Team Leader of Sports Development at Gateway, according to the management of the group of international schools.
Jinadasa was planning to go overseas after suddenly tendering her resignation as national netball coach but has changed her plans accepting the offer of Gateway from May 1, Dr. Harsha Alles, chairman of Gateway Group told the Daily Mirror.

One of the outstanding sprinters Sri Lanka produced in the 80s decade, Jinadasa represented Sri Lanka in athletics and netball, and also served as national netball coach. A national record holder in the 100 meters hurdles for many years, Jinadasa represented Sri Lanka at the South Asian Games (SAG) on five occasions in Kathmandu (1984), Dhaka (1985), Kolkata (1987), Islamabad (1989) and Colombo (1991) bagging one gold, four silver and four bronze medals.

Jinadasa created history at the 1988 Seoul Olympics when she became the first woman athlete to represent Sri Lanka at the Games. Her netball career blossomed concurrently while she did athletics, representing Sri Lanka at the Asian Netball Championship in 1985. She gained international repute as a netball coach serving as consultant coach in Maldives and Brunei for several years. During her two stints as national netball coach, she succeeded in guiding Sri Lanka to triumph at the Asian Championships twice. "I know that Thilaka Jinadasa is not only a talented athlete but a very good coach as well. I got to know that she was planning to go abroad after having quit as national netball coach. During a meeting with her, I requested her to reconsider her decision of going overseas and that we could offer her a suitable position for her in our establishment. As a result of that discussion, she has now employed with us since May 1," said Dr. Alles.

Gateway Group has five schools in Colombo, Kandy, Ratmalana, Negombo and Dehiwela. Jinadasa has been entrusted the task of developing sports in these five schools, Dr. Alles added.

Jinadasa has enthusiastically accepted the challenge of developing sports at Gateway and is drawing up a programme to start physical training activities to students from this week, she said.

She hopes to introduce sports economics and marketing at the Gateway Group in the near future, said Jinadasa who had a stint at Ceylinco Group earlier.
---
Gateway College introduces a Virtual Sports Programme
Having successfully initiated their virtual teaching and learning programme across all grades in the school, Gateway has not failed to look into important aspects beyond academics that the children would miss due to the closure of schools.

While, Physical Education classes are included in the usual online time table, Gateway College considers it is important to address the aspect of sports that the children are keen to engage during after school hours. In order to bring sport to their homes, Gateway is making arrangements to conduct a virtual sports session every weekday from 5.30 to 6.30 pm.

The Second session will be on the importance of skills development and discipline with particular reference to Athletics, Rugby, Netball and Basketball with the participation of the Former President of the Sri Lanka Rugby Football Union (SLRFU) and former National Captain, Priyantha Ekanayake; Director at MAS Kreeda and sportsman, Malik Ahamadeen and first Sri Lankan female Olympian to represent the country and Former head coach of the Sri Lanka netball team, Thilaka Jinadasa.
The important aspect of the proposed programme is the ability for students to be hands-on/physically engaged during the entire session since they will be live events. They are able to ask questions, practice the various skills that are taught, record them with a phone and upload to the app that is provided to them.

Log in before 5.30 pm using the link: http://tiny.cc/bhjcoz