---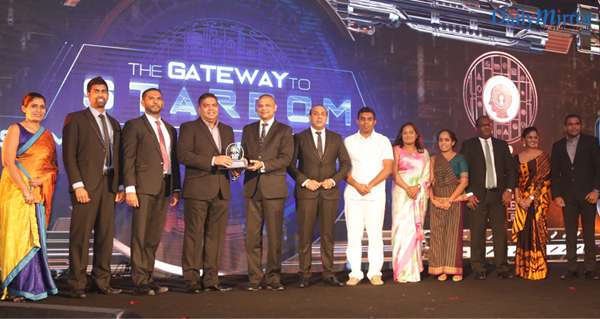 eChannelling PLC, the largest doctor channeling network in Sri Lanka, stole the limelight at the SLIM Brand Excellence awards held at the Shangri - La Hotel on 15th November 2018, by winning the 'Online Brand of the Year – Silver' award. As the national body of marketing, the Sri Lanka Institute of Marketing (SLIM) encourages strategic and result-oriented thinking in the fields of brand development, sales, advertising and research through events such as the SLIM Brand Excellence Awards, NASCO, the Effies and the People's Awards.
Over the years, eChannelling's operations have demonstrated that a digitally-enabled healthcare sector brings innumerable benefits to the people of the nation. The brand is bridging the gap between healthcare providers and the public by improving effectiveness and efficiency of service consumption in a user-friendly way. eChannelling is now considered a household brand and one on which customers rely on when they have to take care of their or their loved ones' health.
Boasting a network of 200+ recognized hospitals, more than 5500+Doctors, over 2000+ outlets and coverage of any telecommunication network, eChannelling is the easiest way to channel a Doctor dial 225 from anywhere at any time. eChannelling PLC is a subsidiary of Mobitel (Pvt) Ltd and the pioneer software developer and ICT service provider to the healthcare industry in the country. eChannelling is the first company in Sri Lanka to offer a complete e-commerce based service in the health sector and the first public quoted Technology Company in the Colombo Stock Exchange. Mobitel, the national mobile service provider, has taken digital healthcare to the next level by adding eChannelling to its portfolio and strengthening its position in the country's telecommunications industry.
The SLIM Brand Excellence Awards is a celebration of brand excellence at national level and rewards the outstanding efforts of outstanding marketers. This event translates as industry recognition of the motivation, dedication and hard work that great marketers have demonstrated in making brand champions. SLIM's efforts to make marketing the driving force in the economy will be measured by several factors; the significance and direct benefits of marketing strategies for an organisation being among the most important. All relevant information and documentation will be available on the SLIM Brand Excellence website www.slimbe.lk