---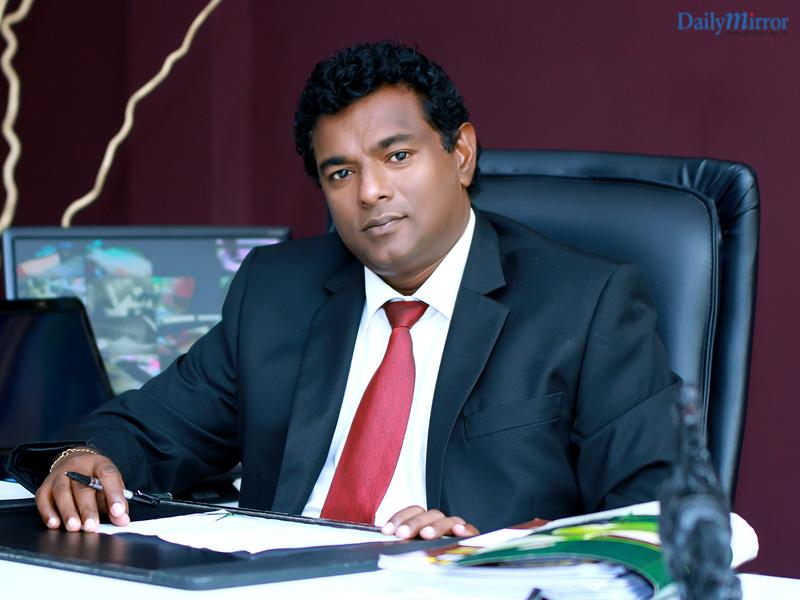 Having one's morning or evening cup of tea is more of a daily practice for Sri Lankans, rather than a need. Fadna, Sri Lanka's own herbal tea manufacturers, re-invented this practice by highlighting how tea could be a health drink when mixed with local herbs. At present Fadna has 24 products and is responsible for 50% of the green tea market in the country.
The Chairman of Fadna – Food and Nature (Pvt) Ltd., Chamendra Somathunga recapped his journey from walking the streets to promote his products, to the leading revolutionary tea brand he now heads.
Narrating the birth of Fadna, Mr. Somathunga said, "I realized that there was a demand for natural products, but people were not consuming them because it was either hard to find, or troublesome to prepare. Therefore, we developed the idea of blending 100% natural herbs such as Belimal, Ranawara and Iramusu etc. as an easy to use concept where it was packaged as tea bags and began to sell it. This became popular among the consumers because it was also suitable for their busy lifestyle".
According to Mr. Somathunga, the initial perception regarding the initial reception of the brand into the market was that it would be well received by the educated middle class, who understood the importance of healthy consumption. Upon their introduction to the market Fadna products gained tremendous popularity among the upper and middle classes. Healthy living and lifestyle was becoming a trending topic at that time, and it also helped the company to promote the brand. Thanks to Fadna a majority of the public are now aware of the importance of natural and organic consumption.
"I had one person working with me at the very beginning and we used to visit different herbal shops on foot. When we initially began selling out of Colombo, we transported our products by train to Kandy. Today, our products are available all over the island, and we have a well-connected supply and distribution network", stated the brand's founder proudly.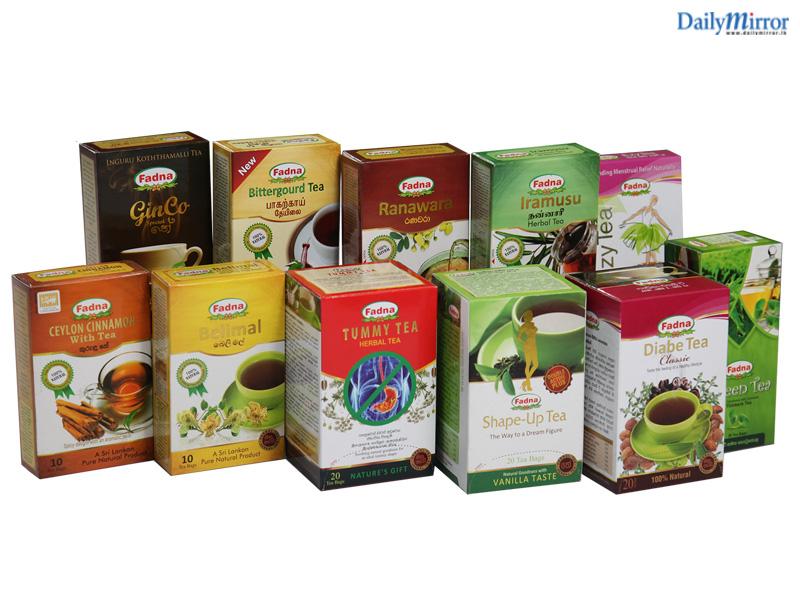 When asked which key product that has been the most successful, Mr. Somathunga replied that it was the Fadna Shape-Up Tea. He went on to explain that the idea for the product stemmed from a discussion he'd had with Dr. Wijerathne, a prominent Food Scientist. The Dr. had spoken of Goraka's ability to reduce fat and had suggested blending it with tea. "I was not sure how successful it would be due to its sour taste. However, after several tests we produced the Shape-Up Tea. It was the main product that highly increased our brand's popularity", added Mr. Somathunga.
When questioned about his business ventures prior to Fadna, Mr. Somathunga explained, "After completing my A/Ls I was employed at Bata as a Management Trainee. But I always wanted to have my own business. My very first venture was in the garment industry, which I realized was becoming too competitive. I then tried importing and selling CFL bulbs. This was a time when the CFL bulbs were becoming popular and the public were learning of its advantages. Unfortunately, the product became so popular that CFL bulbs were becoming available by the road side as well. My business collapsed as a result of this, and I was reduced to nothing. Most people would have given up by this point. I searched for ways of developing a product that can be exported. With some contacts I had in the tea industry, I realized the potential in herbal tea, and that is how Fadna was initiated".
"I was born in Elpitiya, in the Southern province. My father was a Grama Niladhari and my mother, a school principal. I studied at Ananda Vidyalaya, Elpitiya. Having passed the Grade 5 scholarship exam, I came to Ananda College, Colombo. As a hosteller, I had to learn to be independent and disciplined. These qualities have chartered the course of my life and my business", said Mr. Somathunga in response to a query as to whether his family background influenced his successful business.
Discussing how he ensured the quality of his company's products, Mr. Somathunga stated, "We continuously do research and test our products, with the help of esteemed institutions such as the Medical Faculty of the University of Sri Jayawardenepura, as well as the Open University and the University of Sabaragamuwa. We have received international quality certificates such as the ISO 22000, HACCP and GMP, along with endorsement of the Ayurveda".
Speaking about the secret to his success, Mr. Somathunga said that he had always believed that anyone can start from zero and that it is important to invest in the pure essentials at the very beginning of the business. "You do not need an A/C office, vehicles, a secretary, a peon, or a driver. I still do not employee such staff because my team and I handle all our responsibilities by ourselves. All you need is a positive attitude, total commitment and dedication. One should never look only at profit, but also at sustaining positive relationships with people, that is what will take you a great distance".
Mr. Somathunga is of the belief that the most crucial fact in entrepreneurship is to identify a need and provide a creative and attractive solution. This is what happened with Fadna. "There were many selling tea, but I started selling a new concept for tea. Our motto is to help people lead a 'Happy Lifestyle', and Fadna provides essential high quality products that will ensure that you are healthy".