---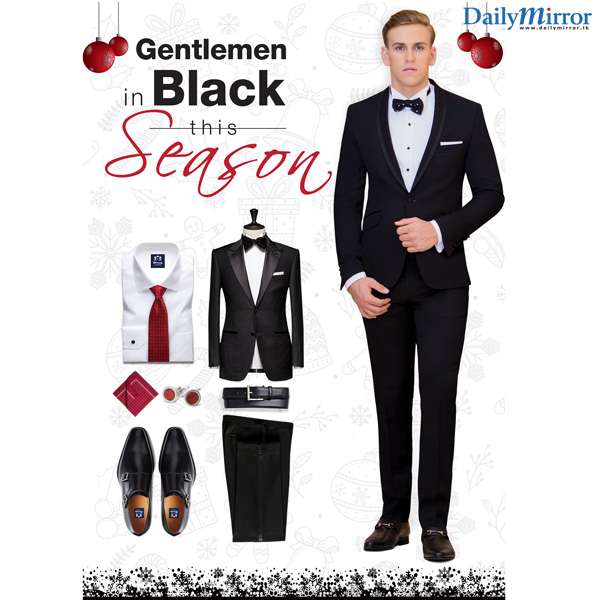 Leading menswear specialist, Hameedia, is ringing in the spirit of the Christmas and New Year season by unveiling its delightful new Christmas collection - along with seasonal promotions - to reward shoppers with amazing discounts and gifts for their loyalty to the Hameedia brand. This Christmas, shoppers can enjoy various benefits by shopping at any Hameedia showrooms for stylish clothing and accessories for men and women. The Gift Voucher Offer, valid from 21st November to 31st December 2018, promises a Rs. 1,000 gift voucher on purchases above Rs. 7,500. Every additional Rs. 5,000 on invoice value will receive an additional Rs. 500 Gift Voucher. This is an amazing offer for shoppers who want to buy elegant party outfits for themselves and their loved ones to spread joy this Christmas. Hameedia is also extending the Star Points Offer from 15th November to 15th December 2018, whereby shoppers can redeem their Star Points and collect a Rs. 500 Gift Voucher for purchases above Rs. 5,000. Customers can also enjoy 10% savings upon redeeming a minimum of 200 star points and purchase for Rs. 5,000
Hameedia recently launched its all-new and exciting Christmas collection across its showrooms island-wide to ensure customers upgrade their wardrobe, step out in style and dress their very best during the festive season. The new collection features a new printed shirt collection, formal wear, suits and accessories to light up this season.
The Managing Director of Hameedia, Fouzul Hameed says, "The Christmas and New Year season is a special time for people, as they strengthen bonds with loved ones and meet and exchange gifts. We are pleased to infuse greater joy into this season by unveiling an attractive Christmas collection which is a must-have to make an impression during the season. Our unique range of casual and occasion wear ensures you and your loves ones will stand apart at any event. Hameedia is delighted to also fulfil eager expectations from our loyal customers for seasonal promotions to shop more and save more with some truly valuable offers! We hope our endeavor to spread joy this Christmas makes the season truly special. Hameedia wishes one and all a peaceful and joyous holiday season."
Hameedia offers customers an unmatched shopping experience by having its sales teams standing by to advise and help customers the look and fit that flatters them the most. The stores will be stocked with a wide array of fashionable options for both men and ladies during the season.
Since its inception in 1949, Hameedia has cemented its place as the preferred menswear specialist in Sri Lanka with its world-class quality, custom tailoring and ready-made clothing. The company continues to make its presence felt locally and internationally with Hameedia outlets across Sri Lanka. Along with its own branded clothing and accessories, which includes FH, Envoy, Le Bond and Signature.