---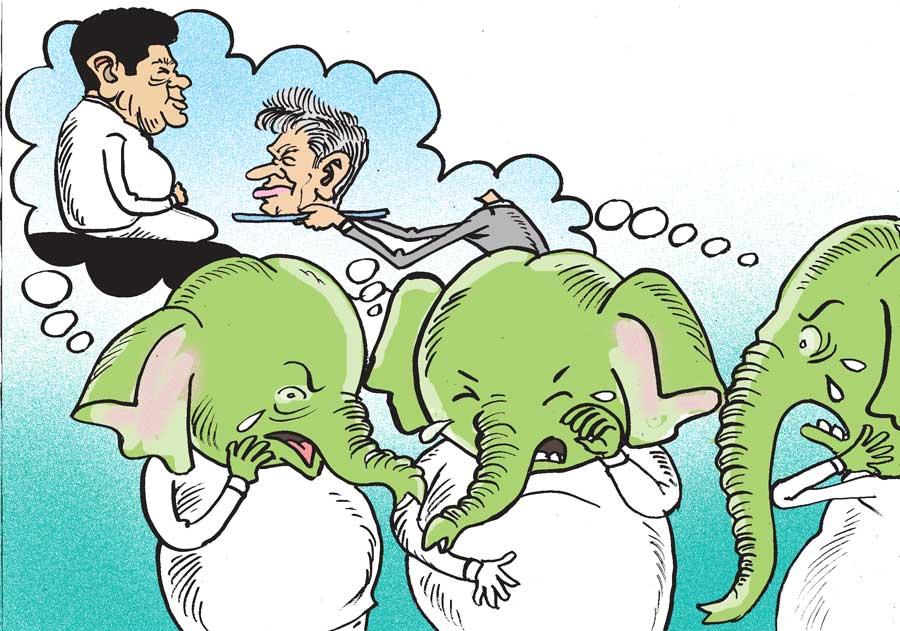 A group of Ranil loyalists had vowed to quit politics for good if the party leadership were offered to Saji.

They had announced this decision at an informal powwow of party's Diyawanna members held the other day. Some members from Central province, Wayamba, Sabaragamuwa and the South had participated in this discussion.

They had shared the view that it would be better for them to quit politics rather than tread a new political path which did not suit their thinking. A member from Wayamba had quipped: "I don't think another Mahinda has a place in the Green party's political philosophy!"

According to our information, there are only 12 to 13 members in this dissident group and several party seniors are among them.