---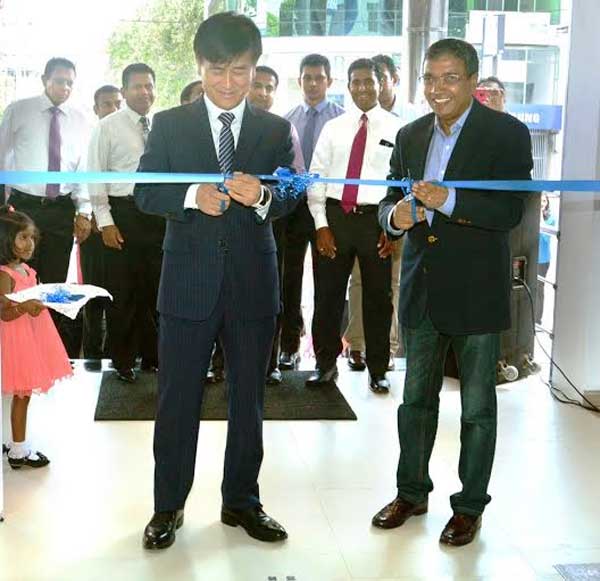 Youngmin Shin, Managing Director of Samsung in Sri Lanka and Nasser Majeed, CEO, Softlogic Retail officially open the new Samsung Digital Plaza with a ribbon cutting ceremony



Samsung Electronics Co. Ltd. recently expanded its network in Sri Lanka, by launching its latest Samsung Digital Plaza in Kiribathgoda. The new plaza is located at – No. 145, Kandy Road, Dalugama, Kelaniya and was opened in time for the upcoming Avurudu season, which is the most celebrated time of year in Sri Lanka. The plaza was opened in collaboration with Softlogic Retail in the presence of distinguished guests including Youngmin Shin, Managing Director of Samsung in Sri Lanka, Suresh Tissaaratchy – Head of Consumer Electronics, Samsung Sri Lanka along with Nasser Majeed, CEO, Softlogic Retail and other dignitaries from the Samsung Sri Lanka office and Softlogic Retail.



Commenting on the opening of the new plaza, Youngmin Shin, Managing Director of Samsung in Sri Lanka stated, "Through our Samsung Digital Plazas, we are able to provide our consumers with a unique and differentiated retail experience. These one-stop shops not only display our wide range of next generation mobile and consumer electronics products, they also allow consumers to experience and explore product features in a comfortable and premium retail environment. Samsung products are designed to meet the diverse needs of our consumers and we are delighted to share our vast product offering with the people of Kiribathgoda."

The new plaza provides Samsung consumers in Kiribathgoda with an exciting range of Avurudu offers and is the ideal place to find a special gift for family and friends. Globally, Samsung has been the number one seller of TVs for the last eight years. At the plaza, consumers can now experience Samsung's state-of-the-art TV ranges, including the world's first Curved UHD TV and the Joy Plus range of TVs. Joy Plus TVs capture sound and pictures and also feature an innovative 'cricket mode' which is designed to provide sports enthusiasts with the ultimate cricket viewing experience. For those looking to upgrade their homes, the plaza also features the world's first Food Showcase Refrigerator, Samsung's energy efficient range of refrigerators that use digital invertor technology to reduce energy by 36%, the Slim Fry Microwave, washing machines and many other household appliances. The new plaza will also showcase Samsung's entire range of mobile devices including the GALAXY S6 and GALAXY S6 edge, which blend innovation and stylish design to offer the ultimate user experience.

Samsung has always been a pioneer in innovation and has long been recognized for its leadership in next-generation digital and convergence technology. The new plaza is open on all days of the week, from 9.00 a.m. – 9.00 p.m. For more information about the new plaza kindly contact Samsung or Softlogic via Samsung hotline on 011 7540 540 or Softlogic hotline on 011 5705 705.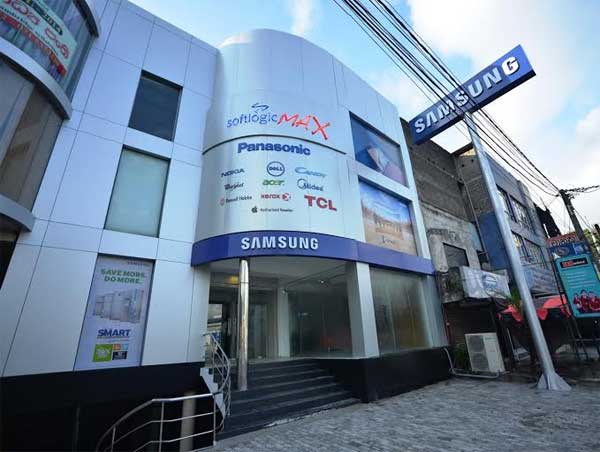 The new Samsung Digital Plaza in Kiribathgoda