---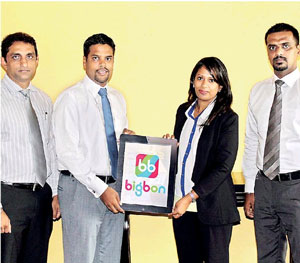 HSBC has become the newest partner to be featured on 'Bigbon', a unique smartphone app by zMessenger that helps users find the best deals and offers to suit their need.

The innovative app that is built with state-of-the-art technology is specifically tailor-made for individuals who want to be informed of the best deals, be it lifestyle, dining, lodging, shopping and retail to many others. Users can explore these deals on one screen, once they launch the app and also by turning on the 'scan around me' feature, which is operated using Augmented Reality (AR) technology that works to display a list of close proximity deals around the user.

The app, which is available for downloading on both iOS and Android platforms at no cost, also gives users savings through HSBC credit card offers at leading Sri Lankan hotels, restaurants, clothing and retail stores.