---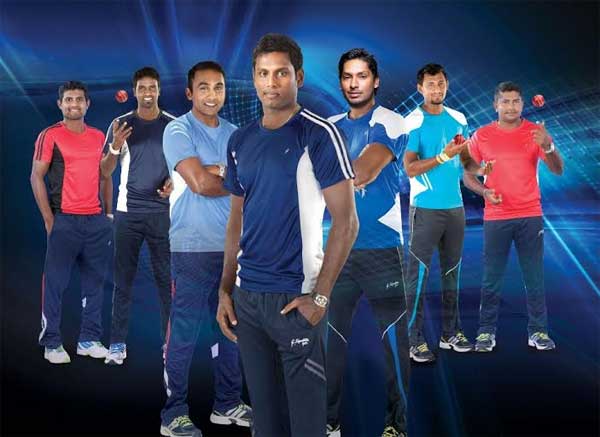 Continuously setting the benchmark in the fashion industry, Hameedia, Sri Lanka's leading menswear specialist has joined the Cricket World Cup hype with an exciting promotion on all Signature branded items. As part of the promotion, customers purchasing two shirts from the Signature range will get a free branded mug and customers purchasing three shirts will get a free branded umbrella. The promotion will be running throughout the entire duration of the Cricket World Cup.

The Cricket World Cup is one of the most highly anticipated sporting events in Sri Lanka that brings together millions of fans from all across the country. This year, the tournament is taking place in Australia and New Zealand and excitement is sweeping across the island as cricket fans prepare for a thrilling series of matches. Hameedia has been a long-standing supporter of sports and cricket in Sri Lanka and this promotion is part of the company's efforts to connect with its consumers and add to the hype surrounding the tournament.

The promotion is valid for all the Signature brands including Signature Legend, Signature Italiano, Signature Achievers and Signature Orange Club. This season, Hameedia featured the Signature Legend and Achiever's Choice collections that offer customers versatile and high quality clothing options. Signature Legend caters to premium customers, and offers a variety of formal and semi-formal clothing. The range includes a variety of linen, cotton and silk shirts, available from Rs. 1,995.00 onwards. The Signature Achiever's Choice range of shirts is priced at Rs. 1595.00 upwards and features an array of short-sleeved and long-sleeved shirts in soft hues of pale yellow, cream and white as well as bolder shades of bright blue, gold and emerald green.

Commenting on the promotion, Fouzul Hameed, Managing Director, Hameedia stated, "Cricket is the most respected sport in our country. Everyone in Sri Lanka is excited about the World Cup and cricket fever is taking over the island. At Hameedia, we want to be a part of the excitement and so we launched this special promotion to celebrate the tournament. We would also like to take this opportunity to wish our national cricket team the best of luck for the upcoming matches."

Hameedia, established in 1949, has grown to become a household brand in Sri Lanka. Renowned for high quality, custom tailoring and ready-made clothes for gents, the Hameedia multi-brand retail stores house a collection of quality menswear brands including Le Bond, Envoy, Signature, Raymond, Lee and adidas to name a few. Hameedia also prides itself on offering exceptional standards of service to ensure that clients enjoy a positive and personalized experience at each store. With a network of over 30 outlets across Sri Lanka, Hameedia has also been growing its presence globally with outlets in the Maldives and Australia.