---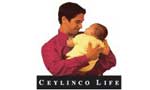 Sri Lanka's life insurance leader Ceylinco Life has announced that the company's Life Fund exceeded Rs.60 billion at the end of November 2014 and is a strong indication of the financial strength of the company, a statement released by Ceylinco Life said.It said Ceylinco Life is the fastest among local life insurers to achieve a Life Fund of Rs.60 billion.Total assets grew by a robust 19.4 percent to Rs.76.35 billion as at September 30, 2014, while the company's investments increased by an even more noteworthy 22.4 percent to Rs.62.152 billion over the nine months reviewed.

The gross premium income was up by 4 percent over the corresponding nine months of 2013 to Rs.8.6 billion as at September 30, 2014 and the investment income grew by 10.2 percent to Rs.5 billion, Ceylinco Life said in a filing with the Colombo Stock Exchange.The company paid gross benefits and claims to the value of 3.5 billion in the nine months reviewed, down marginally over the amount paid at the end of the third quarter of the preceding year.

"These figures are an objective affirmation of the quality of our life insurance operations and investment strategies in an environment that is challenging for both aspects," Ceylinco Life Managing Director/CEO R. Renganathan said. "Disposable incomes continue to shrink, making life insurance a low priority in many customer segments, while low interest rates have a dampening effect on financial investments. "In this context, the growth of the Life fund, assets, premium income and investments in the first nine months of the year underline the ability of the company to not only weather market conditions but to improve on all key performance indicators, even in difficult times, he said. Ceylinco Life performance has also won international recognition with World Finance adjudging the company the 'Best Life Insurance Company in Sri Lanka' in 2014, Renganathan noted.The prestigious UK-based bi-monthly magazine gave Ceylinco Life high markets in several areas of assessment including efficiency in processing new business, focus on customer retention, employee and agent training, ensuring best practices within the company, financial performance, market research and measuring customer satisfaction.

The market leader in Sri Lanka's life insurance industry for 11 consecutive years from 2004, Ceylinco Life ended 2013 with total income of Rs.17.573 billion, of which gross written premium income amounted to Rs.11.123 billion. The company's Life Fund stood at Rs.52.765 billion and total assets had reached Rs.63.95 billion at the end of the year.Ceylinco Life has close to a million lives covered by active policies. The company is acknowledged as the benchmark for innovation in the local insurance industry for its work in product research and development, customer service, professional development and corporate social responsibility.