---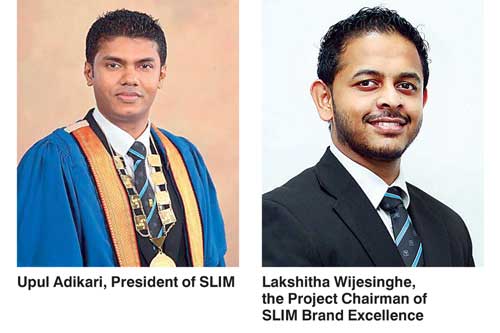 Year after year SLIM Brand Excellence has continued to grow in scale and quality, and as in the case of previous years, it seems as though all the hard work has paid off well. At the end of July, SLIM Brand Excellence organisers announced that there were a record-breaking number of applications entered for the awards campaign.Untitled-3
"The number of entries received exceeded our expectations and we were pleasantly surprised when we discovered the total number of applications," said Lakshitha Wijesinghe, the Project Chairman of SLIM Brand Excellence. "Such an enthusiastic response is truly encouraging to us at SLIM as we see it as proof of the growing popularity and demand gained by SLIM Brand Excellence."
Dubbed the, "Oscars of Sri Lanka's Brand Marketing Industry", this year's campaign began with a briefing for the media and participants on 15 June at Hilton Colombo Residences. Organised under the tagline 'Excellence is an Obsession,' the campaign is scheduled to come to a splendid end in the form of a grand award ceremony in November at the BMICH.
As the national body for marketing, SLIM serves to use events such as, the SLIM Brand Excellence Awards, NASCO, the Effies and the People's Awards in order to encourage strategic and result-oriented thinking in the fields of brand development, sales, advertising and research.
"It would seem that there are a number of organizations that believe in making excellence an obsession, and we couldn't be more proud," said Upul Adikari, President of SLIM. "SLIM Brand Excellence has always stood as a symbol of encouragement and inspiration for all those in the Brand Marketing Fraternity and we are pleased to see that the influence of the event has continued to grow."
"Encouraging innovation, hard work and dedication in the profession of marketing has always been the core purpose of SLIM Brand Excellence. The achievement of such an impressive number of entries is a sign that we at SLIM have been successful in fulfilling that purpose," said Pradeep Edward, the Vice President of SLIM.