---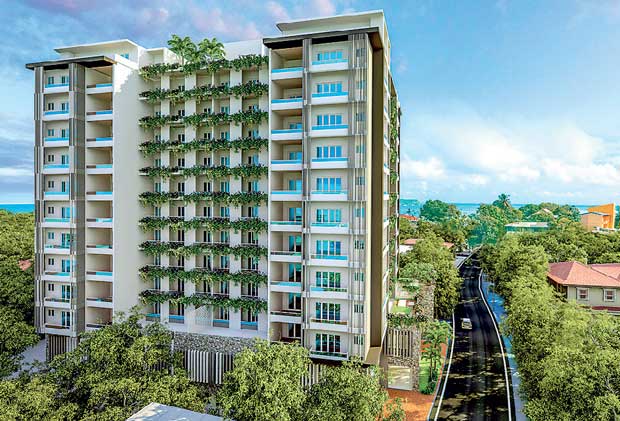 Officially the capital of the Southern Province, Galle, a city in the South where the east met west, was renowned world-over as a jewel of this paradise island's fortune. An astonishing landmark from the days of the Arab merchants to the colonial masters of the Dutch and the British.

Galle is the most attracted city in the South, because of its combined beauty and charm of a Mediterranean, Dutch town with the exotic, tropical landscape. Also the first choice among tourists and locals as the best holiday home for a weekend. This makes Galle the most lucrative residential investment of the South. When it comes to residential land values in Galle, according to a recently conducted survey suggesting the average perch of a land in the heart of Galle City ranging from LKR 600,000 to LKR 2,500,000. Since Prime Group always selects prime locations with affordable settings, the group stepped into the most prominent address of Galle, the 'Lower Dickson Road', an address that considered as the Colombo 07 of Galle for its very own bastioned stone mansions with lush green gardens located in the most highest part of the Heritage City and gives the best 360 degree view possible of the sea and the fort.

'Prime Heritage' by Prime Group will add color to the historic splendor and prestige to Dickson Road's elite residencies, while embracing many modern and luxurious amenities – an irresistible combination to those seeking the very best of both worlds for a calm and salubrious ambiance.

This 12 story high-rise, designed to match the pure Sri Lankan taste of vertical living with ground and first floors to be for car parks and the residencies starting from the second floor upwards to afford the benefit to the owners of the apartments of a breathtaking view of the Indian Ocean, Green Rumassala Hills, our very own Cricket Stadium, the bastioned walls of the magnificent Dutch Fort and Galle City. With far more than the amazing view alone, spacious bedrooms with attached bathrooms, extendable living rooms that open its French doors to a meticulously designed terrace with an infinity swimming pool and a fully equipped gymnasium on the roof top.

Apart from luxury, location and convenience, 'Prime Heritage' is the best future investment for those who seek luxury life experience with affordable prices at an unbeatable location from the leading residential developer of
the country.