---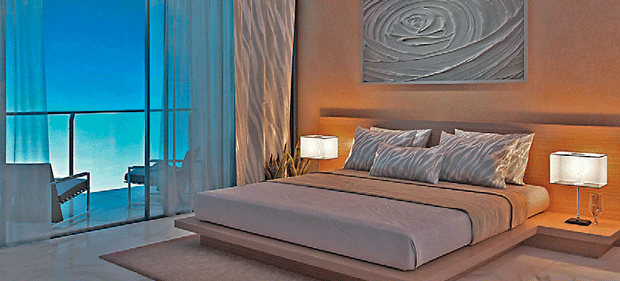 Own a piece of paradise upon purchasing an apartment at 333 Pinnacle in Negombo, the gateway to contemporary island living in Sri Lanka.

Investing in an apartment at this stunning beachfront property means enjoying warm sun-lit days filled with spectacular ocean views. One will also have the opportunity to take part in an endless array of outdoor activities, from basking on untouched beaches, to exploring well-hidden secrets in historic Negombo Town nearby.

Featuring 202 classic beach apartments, all of which, benefit from panoramic views of the ocean and direct beach access, 333 Pinnacle also offers a fully equipped gymnasium, swimming pool, changing rooms and Jacuzzi on the fourth floor, as well as a roof top garden and club house. There is also in-house shopping along with other leisure activities to keep you fully stocked up and entertained.

In combination with the range of luxuries at your disposal, both inside and out, 333 Pinnacle takes the concept of vertical living to the next level. A true architectural marvel, this building utilizes sweeping high courtyards, as well as a lush leisure space on the fourth floor, to break the monotony typically associated with tall buildings.
Additionally, facilities provided with each apartment add even further in maintaining an overall sense of glamour and opulence, from centralized ventilation systems to keep all common and lounge areas cool and comfortable, to wood-furnished, laminated floors and quartz vanities with international fittings and faucets, which are standard with each apartment for that long-lasting luxurious ambiance. New age luxurious kitchen settings in each apartment including two-door fridge, wine cooler, four-burner hob, extractor, oven, microwave and dish washer are set to heighten your dining experience every day.

Apartments are also equipped with fiber optics networks for telephone, WiFi and TV, as well as biometric access control doors. There is also mechanical and/or natural ventilation for bathrooms, kitchens and hallways, and an access controlled car park. Not only does the building itself give you everything you need, but the neighboring area also offers up a number of indulgences to soothe any craving.

333 Pinnacle luxury apartments also offer an exclusive membership from the renowned Arie Lagoon – Negombo resort with a unique range of exciting features and benefits, providing the best care for you and the entire family.

Ideally situated for water sports enthusiasts who thrive on fishing, sailing and snorkeling, or even those more chilled out who enjoy Negombo's diverse markets and nightlife, 333 Pinnacle is a luxury condo project by well-established local real estate developer Pinnacle Residencies, in partnership with Floreat Homes. Exclusive property marketing and sales for this development is carried out by My Property, a premier real estate company in Sri Lanka with a global outlook. My Property (Pvt.) Ltd is a wholly-owned subsidiary of Dwellings Group, Australia.