---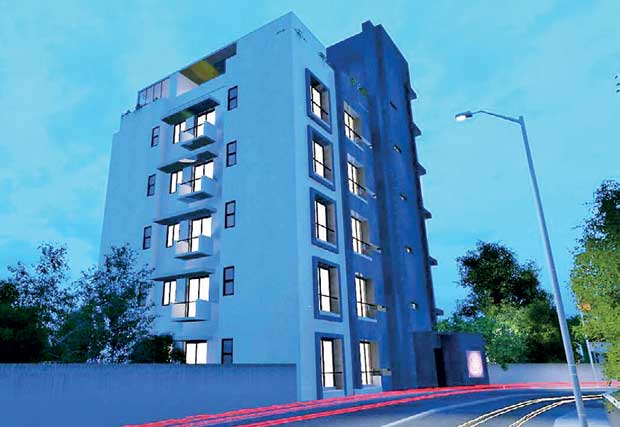 Bringing life's luxuries under one roof, construction of the Lily Residencies luxury apartment complex commenced recently in Nugegoda.

Located in the highly urbanised area of Jambugasmulla in Nugegoda, 200 metres from the High Level Road, Lily Residencies is in close proximity to popular schools, supermarkets, hospitals as well as both state and private sector organisations.

The complex constitutes of a total of 10 apartments with state-of-the-art designs and high quality finish.

A living room, pantry and three bedrooms, including the master bedroom make a unit with each room having its own balcony. A separate maid's room and bathroom too are part of the apartment. The units will be constructed under three categories of 1320 square-feet, 1440 square-feet and 1540 square-feet, making them probably the most spacious living units in the market, starting from Rs.26.5 million.

The five story complex also includes a rooftop area for relaxation and recreation, along with a gym and yoga centre.

Lily Apartments are the epitome of modern luxury with CCTV cameras, 24 hour security, elevators, back-up generators, an underground gas storage unit and an efficient waste management system, offering the best for value.

The apartments are expected to be completed in August 2019, and several financial institutions have partnered to offer their services. A valuable discount on purchase is available for total payments.