---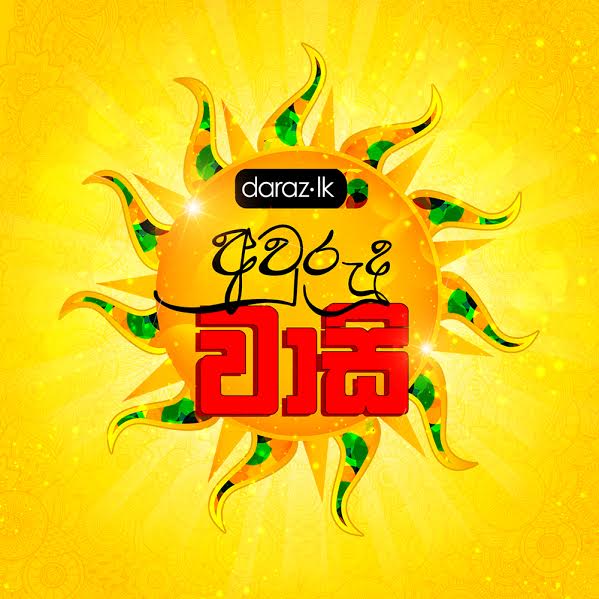 With their announcement of Avurudu Wasi, the biggest online shopping event this avurudu season, Daraz.lk has showcased an impressive catalogue of amazing deals for shopaholics.
Following up on their immense success during Black Friday Sale last November, they have brought together a landmark selection of products in a variety of categories. With discounts up to 70% on genuine products, Daraz.lk offers an online shopping experience of a lifetime! A wide array of products will be available ranging from fashionable clothes and accessories, health and beauty products,electronics and household items.
Daraz.lk has also paired up with Standard Chartered Bank to provide additional discounts and monthly installment payment schemes with 0% interest.
Under the AvuruduWasi sale, Daraz.lk has listed some amazing deals such as the Iphone Red 7 plus 128GB for Rs. 131,988, Innovex washing machine at Rs.17,675, Sony Playstation 4 Proat Rs. 66,512 and Canon EOS 1300D at Rs. 53,024.
Daraz.lk has also partnered with Travelco Holidays to giveaway two lucky winners, who purchase above Rs. 15,000, a holiday package to Malaysia inclusive of air tickets, accommodation and leisure/adventure activities.
AvuruduWasi ends on the 17th April, so shoppers on the lookout for the best bargains should hurry now if they are to enjoy these deals.
Daraz seeks to build the most customer-centric online destination for customers to find and discover virtually anything they want to buy online by giving them more of what they want – a vast selection, best prices, fast and reliable delivery and a trusted and convenient experience and provide sellers with a world-class e-commerce platform. The Daraz 'AvuruduWasi' will be a testimony to that goal.