---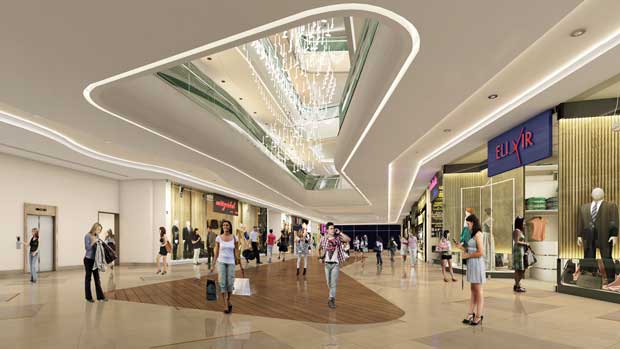 Individuals residing in Colombo look forward to the evenings and weekends as an opportunity to spend quality time with family, hang out with friends, and fully recharge before heading into work or college the next day.
However, Colombo presently possesses a stark paucity of entertainment, dining, and retail options for out-of-home family time.
Colombo City Centre, a progressive mixed-use venture by the Abans Group in collaboration with Silver Needle Hospitality, will bridge the gap between the customers' marked need for high-quality retail and entertainment, and the current lack of desirable options in Colombo.
With the introduction of an innovative colossal lifestyle mall that is expected to open by December 2017, Colombo City Centre is all set to become the first international destination for retail and entertainment in Sri Lanka.
Featuring 05 floors of international retail offerings, restaurants, and other forms of exciting entertainment, the Colombo City Centre Mall will present a long-deserved, distinct and cosmopolitan experience for Colombo that will suit the globalized preferences of a vast variety of customers, and invigorate a true sense of community spirit.
Shopping for popular retail brandsno longer has to be a cumbersome, tedious experience. Featuring a diverse array of world-renowned premium brands, catering to men, women, and children, the Mall will make shopping both exhilarating and stimulating. The Mall will empower consumers with the opportunity to pick and choose outfits that fit their fashion preferences as well as experiment with new looks offered by illustrious brands from around the world. Plus, if consumersseek particular electronics and home appliances for their households, they can simply head over to the Abans Super Store, where they can selectthe perfect appliance from the world's best brands.
Other than shopping, the mall will feature an ample assortment of entertainment sources that will keep consumers, their families, and friends entertained. One of these will be the 6 ScreenCineplex that will provide an all new cinematic experience in Sri Lanka. Consumers can also head over to the extensive family entertainment centre, which will host bowling facilities and a gaming arcade, to enjoy quality time with their family. In addition, the mall will include the food studio, the first international food court in Sri Lanka, that will host a diverse profusion of international cuisines and allowcustomers to undertake a long-deserved culinary journey around the world.
Strategically positioned in an upmarket locationwithin Downtown Colombo, the Colombo City Centre Mall can be easily accessed via Sir James Peiris Mawatha. Consumers also do not have to battle for parking space like in other areas of the city. The mall will feature conveniently located 470 parking bays that will be separately demarcated from the residences and the hotel, allowing for a smooth, unruffled experience while parking.Further, the addition of a gourmet supermarket will provide residents and locals alike the opportunity to pick up groceries and other essential items needed for their homes after finishing their shopping and other entertainment activities.
Along with the 5-storey lifestyle mall, Colombo City Centre will also include a luxury residential complex that will raise the standards for high-end living in Sri Lanka, and the Next Hotel, the flagship brand of Silver Needle Hospitality that will utilize a smart approach towards accommodating the needs of business travelers.