---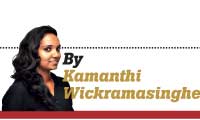 Ferouza Muzammil, the first lady to be appointed as a Colombo District Organizer from the United National Party is a hardworking candidate. Through the 'Kantha Saviya' programme she has been a light in the dark for the poor people in the greater suburbs of Colombo. In a candid interview with the , Dailymirror Ferouza spoke about her responsibilities and shared her thoughts on certain ethnic issues which have arisen. Following are the excerpts:





How are the election campaigns progressing so far?


Quite good but it requires a lot of hard work. I have to visit every house of the poor. They like it when I am physically present there. So the campaigns are progressing very well.





As the first woman to be appointed as an organiser in the Colombo District what responsibilities do you have especially when looking at women's issues?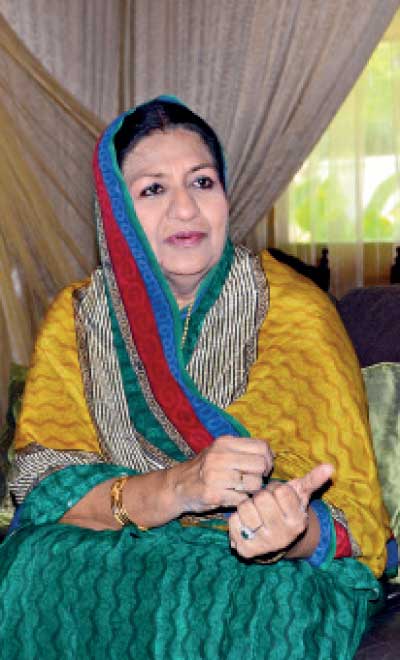 After 1948, I have been given a responsibility to not only serve Colombo but the whole of Sri Lanka. I am very happy to take this opportunity to work for the poor people because I have been involved in social service for over 20 years. So, I think I am helping a lot of under-privileged women and children. All women need a lady politician because they have a lot of problems and they will only be comfortable to tell all their problems to a lady. So, through the A.J Muzammil foundation we have implemented the 'Kantha Saviya' programme and have opened more than 52 branches in Colombo. Through this programme we want to improve the lives of underprivileged women and children.

We have over 12,000 women members who are working with me and they all work in unity. Out of them around 50% are Sinhalese but they are all very united. Every month we have a lot of programmes. We celebrate the International Women's Day and Children's Day where last time I helped them to open 4000 savings accounts for the children and we also organised an art competition.

Every year we also have an Avurudu festival and in May we organise a Vesak dansala at Campbell Park. In addition to that we have Muharram and Ramazan programmes and twice a year we do a medical camp with a blood donation campaign while also giving Ayurvedic and Western medicine.

Recently we conducted 200 cataract operations and we also give donations for heart, cancer and disabled patients. We also conduct around 8 English classes for children and for the women I conduct cooking, sewing and pottery classes for the sole purpose of empowering women. On the International Women's Day I give them equipment like sewing machines, gas cookers and small grinders in order to make them self-employed individuals. Also we have a Christmas party every December and on my birthday which also falls in this month, I give books and stationery to the children. So even on my birthday I spend time with the poor people and they really like it. There are three lawyers who have volunteered to work with me and even our English teachers are working on a voluntary basis. They are all happy to work with me. There are a lot of people out there who need help so Insha Allah, if I get elected I will raise my voice for the poor and look in to all aspects from education to health and their well-being. So I can say that I have earned a lot of people.





Being a Muslim haven't you had any difficulties while being in politics?


My husband has given me his fullest support. Therefore I don't have any restrictions or difficulties while being in politics.





There were racial tensions in Aluthgama and the recent shooting in Kotahena also took away a life of a Muslim woman. What thoughts do you have on this?


The lady who sacrificed her life at the recent shooting was a Kantha Saviya member from Modara. She had gone to the streets to support the rally because they have promised houses. When the Aluthgama incident happened I was in New York. I immediately returned and visited Aluthgama. There are people who try to create disharmony among others. But I am totally against it.



Pics by Waruna Wanniarachchi