---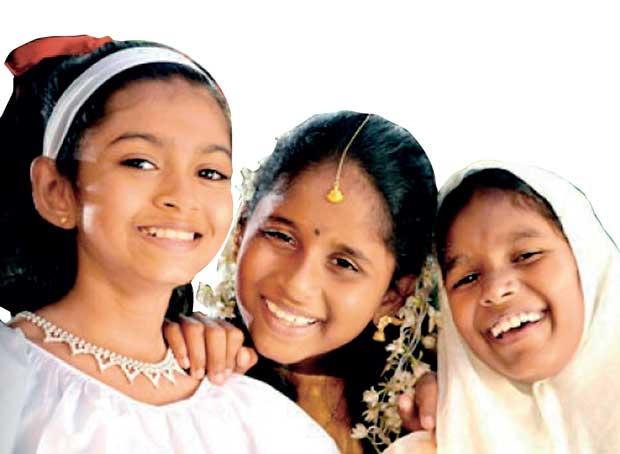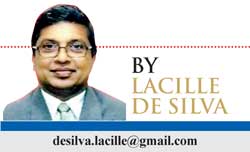 Sri Lanka being a multi-ethnic, multi-racial, country, with a heterogeneous population, we need to carefully study the causes that provoked discord and conflict among our people. We inherited a culture of non-violence, respect, peace, love, understanding and affection among all communities that inhabited this country for centuries from the days of our fore-fathers. Let it be Christians, Hindus, Muslims or Buddhists, we lived in peace and need to see what happened finally to be so badly divided, suspicious, and distrustful towards each other, particularly after independence.

These causes have ultimately affected the growth negatively and retarded the progress of such a lovely country where we could live together, in prosperity and harmony as one nation. Undoubtedly, political leadership failed to tackle the issues, then and there, when it cropped up at micro level.

We are well aware that there had been instigation in every single community to divide the people on ethnic lines, for decades. It is, therefore, important that both the rulers and the subjects cultivate the desire and the objective to form a society where we as one nation could experience co-existence, with mutual trust, love, kindness, humane qualities and affection. These are the core values taught in Buddhism. We should, therefore, being a Buddhist nation, take the lead, to spread the message of building one nation. This is the greatest reward we can bestow on our children with compassion,peace, happiness and love.




We went through 30 years of war because there were political, economical, social and other issues that pushed a group of our own people to fight against the elected government. This no doubt proves that the minds of people decide whether force should be applied through an arms struggle to win what had been allegedly deprived, perhaps after attempting through peaceful means.

Lord Buddha in his sermons preached that hatred nourishes hatred. It is, therefore, important to understand how we could propagate the message of the Lord Buddha that the mind sets the base for both vice and virtue alike and hence everybody must learn to live without anger. hatred, ill will, enmity, greed, and without thinking only of personal profit, in a selfish manner.

In this context, it is necessary to begin a serious dialogue on how we could build up a society where we could establish peaceful co-existence. Buddhism teaches that craving is the root cause. In our society presently, politicians and bureaucrats have given the foremost place to collecting personal benefits and not working for the well-being of the general public.They look after themselves without attending to their duties, eg. The police force in this country has been labelled by some as being corrupt. It has been alleged that the police was involved in many other things other than maintaining law and order. Lord Buddha teaches that those who dedicate themselves for the public good and the well-being of society are classified into two groups. They are as follows:
· One who understands others while safeguarding oneself
· One who safeguards oneself while safeguarding others

Accordingly, the first person ensures his good virtues and qualities are used and applied to the well being of the society. The second person practices non-violence, compassion, and loving kindness. It must be mentioned, we must not pursue what is wrong as we could plainly see the dangers of achieving personal ambitions and gains if such pursuits are harmful to our fellow beings in society. It is common knowledge what King Wessanthara, and many others who went down in history did when it came to real life. I am also aware that the present society cannot demonstrate such generosity and kindness, with all the high standards we boast of such as high literacy rate etc. This is certainly the problem at hand.

President Maithripala Sirisena himself has set the best example for us to follow as we plan our future. Former Presidents, in their Manifestos, made mention of the need to reduce the powers vested in the President but they did not fulfil their promises. This is because of greed. The President, being a staunch Buddhist, had made it clear that he does not approve of the idea of leading a luxurious life with oppressive aims and extremist sentiments. Instead, he practices the middle path and prefers leading a simple life according to the teachings of the Buddha. Most importantly he is not power hungry.

This is exactly the lifestyle others should follow, particularly our politicians, if this country needs to prosper. The present day politicians do not understand the meaning of words such as austerity, humanity, tolerance, kindness, humility, truthfulness, sincerity and openness. We must now learn to live a life minus anger, enmity, hatred, jealousy, and without causing harm and using violence on our fellow human beings. We must spread the message of love and affection to everybody in the country.

This government will not use pressure or bullets if we as citizens discipline ourselves without resorting to violence. We should learn to negotiate better to win our rights. Taking up arms or aggressive protest campaigns is no longer the best solution.

I have no doubt everybody loves to live in peace. We must, therefore, take the trouble to study how Prince Siddhartha, subsequently Gauthama Buddha, was able to resolve conflicts. As we know, during that period there were several sages and even philosophies from so many different faiths.Armed conflicts were also widespread. It will be interesting to find out in detail how the Lord Buddha resolved the dispute that arose between the Sakyas and Koliyas successfully.

Buddhism teaches a philosophy that advocates absolute non-violence. Furthermore, being a humanistic doctrine, it does not permit any type of discrimination whatsoever. We should, therefore, unite as one nation and take the lead, being members of civil society, to identify the shortcomings that retards social development. We also need a serious dialogue between all communities and the time is ripe as we now have a leader who is committed to build ethnic harmony while ensuring social and economical development in the country.

It is pertinent to take note of the advice given by Lord Buddha to a Buddhist monk who was in the habit of hoarding and being miserly with regard to robes received from devotees: "Meaningless is the thought of getting attached greedily to textiles that are bound to decay. Everything is prone to destruction. Your hoarding robes is unjustifiable when there are Bikkhus who find it difficult to obtain a robe. Distribute generously all those robes among the Bikkhus who found it difficult to obtain robes" Dmamma padaththa Katha

It is important, therefore, to commit ourselves with sincerity to uplift the quality of life of people and concentrate on the well-being of our country men. Agganna Sutta shows the ill effects of using public resources for personal use, such as:
· Divisions between the haves and have-nots
· Poverty increases
· Emergence of a state of unrest
· Rising of the mighty over the feeble etc.

If we are able to take steps to develop ourselves on the guidelines discussed above, we need to thereafter do the following:
· Restructure the central provincial and local government Institutions
· Improve and maintain, accountability, openness and receptiveness in the public sector
· Specify the duties/roles of public sector organisations/officials
· Evaluate the performance of both Institutions and individuals
· To nominate honest, efficient and capable people to serve on Commissions approved by Parliament (19th Amendment to the Constitution)
· To provide the necessary strength to public servants to work independently without political interference
· To provide necessary expertise, including human and technological resources to achieve Institutional goals
· To enforce disciplinary rules by changing the present culture of impunity
In my view, we need to make fundamental changes in all these areas encompassing the entire system for the benefit of the country and the people. The President has taken this responsibility onto his shoulders, which no doubt is a great blessing to the country and our people. In addition, most importantly, there should be attitudinal changes in everybody eg. politicians, bureaucrats and even the general public.

We now should think that the doors are being opened to build a nation who could live happily and achieve prosperity if the foundation is strengthened for the purpose from this day onwards.