---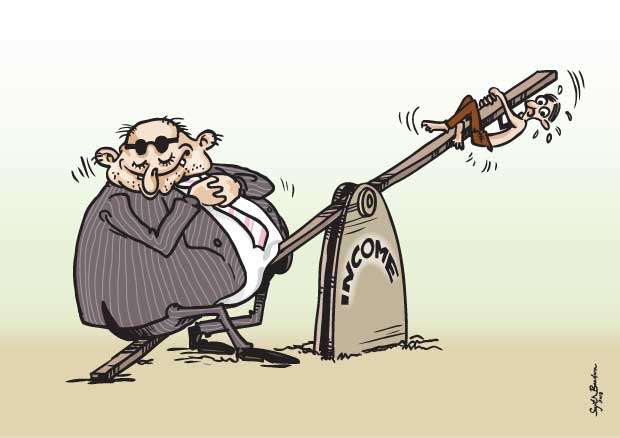 A New Year has begun, new opportunities present themselves, new horizons to explore but most importantly and most of all, positive thinking, must be the hallmark of every Sri Lankan if we are going to get our country back on the right track!!! It is not correct to say it is all in the hands of the politicians – Oh No! Our country would be doomed then!!! We, as the people of Sri Lanka must begin with the upcoming elections and vote intelligently to put the correct people in power, to leave the old cronies out, they have had their time and done their thing; they can no longer think positively, generate new ideas or act aggressively in the face of daunting opposition!!! It is time for the YOUNG ONES TO TAKE OVER AND THEY CAN!!!
Mandela said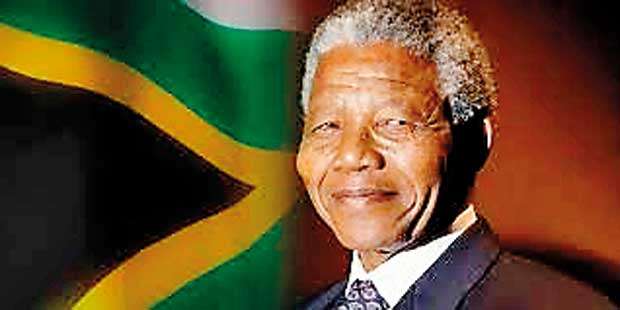 I would like to quote what Nelson Mandela said before he left prison!!! He said and I quote: "As I stand before the door to my freedom, I realize that if I do not leave my pain, anger and bitterness behind me, I will still be in prison."!!! Self-imprisonment is worse than that imposed; but how many of us are in self-inflicted pain today for lack of forgiveness??? How many of us have imprisoned ourselves inside the walls of anger and bitterness??? Holding grudges does not make you strong, it makes you weak!!! Forgiveness does not make you weak, it sets you free!!! We must all consider this while we are preparing to move into 2019 and all that it holds!!! THIS HOLDS TRUE PARTICULARLY FOR OUR ERSTWHILE PRESIDENT – WHEN RANIL HAD TO FACE THE IMPOSSIBLE WHEN WE ALL THOUGHT THAT EVERYTHING HE HAD WAS LOST WHEN EVERYTHING HE HAD BUILT ON WAS SHATTERED, HE WALKED AWAY HONOURABLY, THAT IS THE TRUE HALLMARK OF A MAN!!! RANIL DARED THE IMPOSSIBLE BUT HE BUILT THE INCREDIBLE!!! THAT, IS WHERE YOU FAILED, MR. PRESIDENT AND FAILED MISERABLY!!! You persisted in your autocratic idiocy, sublimely oblivious to the fact that you are still living inside the walls of anger and bitterness!!! It is time you freed yourself and became strong; you are weak because you are steeped in the bitterness of your own making!!!
Rich man, poor man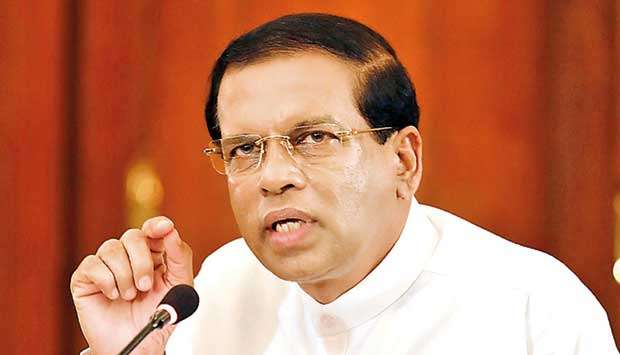 Not only the President but all of us have to do our share in building and maintaining our country, rich and poor alike!!! It is very rare in our country that the rich and the mega-rich spare a thought for the poor, one often wonders if there are poor in Sri Lanka, because all we see are people dining at Five-Star Hotels, holidaying in Five-Star Holiday Resorts, shopping at the haute couture arcades and boutiques, people being driven in stretch limos, the roads congested with luxury vehicles, SO WHERE DOES THE POOR MAN STAND IN ALL OF THIS GRANDEUR??? The poor man searches desperately to buy school books for his children, others need shoes for school, some others need uniforms!!! So, who does the poor man go to for his needs??? Is there a Government Fund that gives them even a semblance of relief??? Do any RICH PEOPLE CARE ENOUGH TO SET UP A FOUNDATION TO HELP THE POOR??? Even greater than this, where or whom do they go to when they are ill when they desperately need life-saving surgery when disaster strikes in untold of an unheard of ways??? Who do these people turn to, whom or where do they go to??? What is the difficulty to set up a Ministry, or a Foundation or some such charitable organization within a Ministry, that can disburse the necessary funds???
Chuck Feeney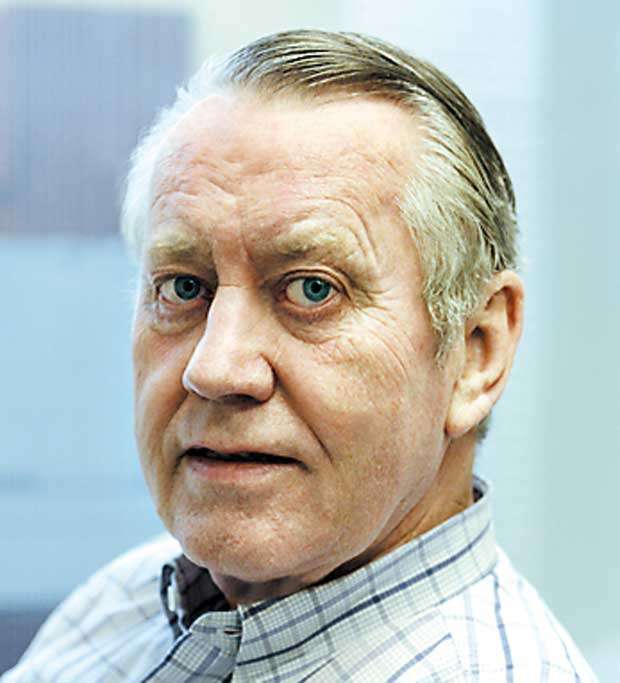 We have millionaires, multi-millionaires, and billionaires not willing to part with anything except for the singular exceptions!!! One of them donated the Cancer Hospice, another built an additional Cancer Hospital, one or two of them support some of the orphanages and yet others like the Paynter's Home in Nuwara Eliya; BUT, there is a magnitude more to be done, with only a minuscule number of people willing to help!!!
In order to help us reassess and rethink our lives, I am quoting a shining example of one magnanimous human being: We have seldom or never heard of a billionaire called Chuck Feeney because he lived with his wife in an ordinary rented apartment in San Francisco!!! He never wore branded clothing, his glasses were trusted and aged; his watches were practical and unglamorous; he did not have his own car because his primary means of transportation was omnibus and the bag he used for work was an old plastic one!!! Surprisingly, over the course of his life, he had donated more than $8 billion to charitable causes!!! We will naturally ask "Who is this man?" Well, his name is Chuck Feeney, he was frugal with himself but generous with others; he liked to make money but he did not like to spend it on himself!!! Throughout his lifetime he contributed $580 to the Cornel University, $125 million to the University of California and $60 million to Stanford University!!!
Outside the United States, he spent over 1 million dollars renovating and building a further seven new universities in Ireland!!! Incredibly, he also founded a charity fund aimed at providing cleft lip surgery for children in developing countries!!! More incredibly still, Chuck never sought praise for his many contributions!!! He admirably never revealed his name in association with each donation but asked for his donations to remain anonymously!!! Towards the end of his life, Chuck Feeney's selfless and astounding deeds were revealed by the media!!! When Chuck eventually did face the press, he was asked the inevitable question of "Why did you choose to donate all of your wealth to charity?" Chuck Feeney simply smiled and said, "People are born naked, and then finally die alone!!!" "No one can carry the wealth and reputation that he himself has been striving for, for a lifetime!!!" A reporter asked Chuck "Why did you donate all of your fortunes?" Chuck Feeney smiled cheerfully and gave an unbelievable answer, beyond anyone's imagination "Because the corpse cover does not have a bag!!!" Chuck Feeney has set an example for the rich all over the world!!! The two great American tycoons, Bill Gates and Warren Buffet have attempted to adopt his way of thinking and strive to follow his actions!!! "THINK FOR THE PEOPLE WHILE ENJOYING LIFE AT THE SAME TIME" Chuck Feeney. The absolute beauty in the simplicity of this great man's life is what we must all strive to emulate, especially our rich and famous and our Members of Parliament, who seek to be SERVED AND NOT SERVE!!!
Lead by example
Our leaders should cultivate a willingness to awaken their inner leadership qualities!!! Their commitment to work at their absolute best should reawaken the people and most importantly, their readiness to leave everyone they meet better than when they found them should encourage our leaders to give even more of their life in helping people!!! Leading without titles, setting examples that people would be honoured to follow!!!