---
Around 5% of votes would go to the UNP
Appointing task forces doesn't make sense
President doesn't have any idea about national security
We can make a change
Former parliamentarian Field Marshall Sarath Fonseka is contesting the upcoming Parliamentary Election under the Samagi Jana Balawegaya (SJB) ticket from Gampaha District. He contested the 2010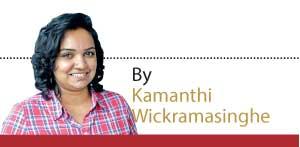 Presidential Election from the New Democratic Front, supported by the United National Party (UNP) and Janatha Vimukthi Peramuna (JVP). He later joined the UNP and recently switched allegiance to SJB. He believes that the SJB as a new party can bring about a change with young blood and new faces.
Excerpts :
Q How is the response to your campaign this time?
People have always welcomed our campaign and we are getting a good response.
Q As someone who has been in the system what sort of changes do you want to see in the political culture?
In 2015 we saw corruption, bribing and thuggery. People want these things to change. But nobody can do miracles.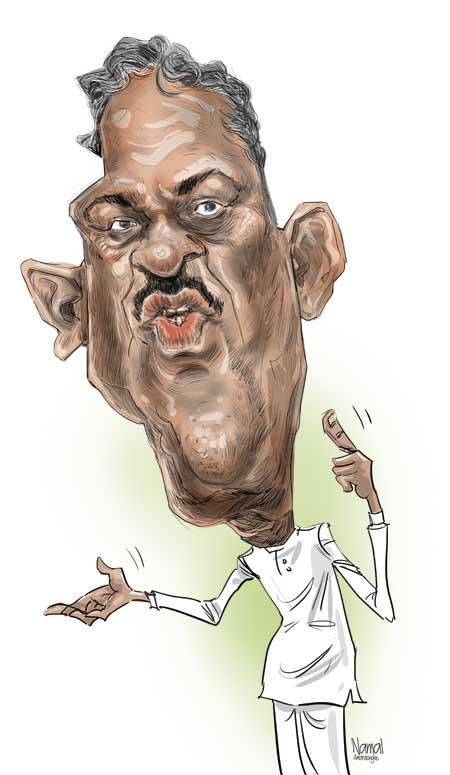 Q Do you think addressing these issues from a new party like SJB would carry more weight?
Definitely. The Bond scam and Avant-Garde rogues have left us. There's new blood within the Party and a lot of new faces. So we can make a change.
Q What do you have to say about the President appointing ex-military officials as ministry secretaries?
The Health Ministry secretary was a good officer in the army. But it was a loss for the Army.
All other appointees don't have a good record. Most of them are corrupt.
Q He has also appointed various task forces and they say it is because the Parliament has been dissolved. Your comments?
Although the Parliament has been dissolved Cabinet ministers are still there. He can't do everything with retired military officers. Appointing task forces to solve various issues doesn't make sense at all. He has to build the country from the Cabinet ministers. He hasn't been voted into work like a dictator.
Q As the former Wildlife Minister what do you have to say about the escalating number of environmental issues?
They are already violating the laws and clearing the environment. Permits are issued for sand mining, they are filling beaches and have taken many stubborn decisions.
Q Don't you think the divide between the SJB and UNP would result in an overall reduction of votes for both parties?
Around 5% of votes would go to the UNP. But we have taken a step in the right direction.
Q One of the main reasons the present administration came to power was their promise of strengthening National Security. Do you think the government has succeeded in it?
The main issue is that he hasn't done anything to strengthen national security besides appointing the Head of the State Intelligence Service. This shows that he has no idea about national security. Right now there is no Defence or Law and Order Minister. He is giving directions but he has no authority to do that. He has appointed Chamal Rajapaksa as the State Minister of Defence but he can't even put a Cabinet paper. This is constitutionally wrong.
Q From your experience in the military, how should national security be strengthened?
The existing system should be put in order. You need to improve the quality and standards of the military as well as the police. Many other areas too need revamping.
Q People blame the Yahapalana government for the Easter Sunday attack. The ex-President denied that he was aware of it either. What are your views?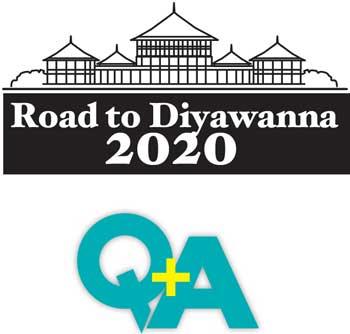 That means he hasn't had the proper mechanisms in place. There were lapses in security. No other person should be responsible and he has to be in the picture.
Q Several drug peddlers and underworld thugs are being arrested now. Doesn't it show that the government is walking the talk?
When Gotabaya Rajapaksa was elected he said he'll eradicate the underworld and drug menace in two months. But now, eight months have gone by. Now the underworld is more powerful than before. They are discovering modern weapons. People have also come to know that when they find drugs there are staged arrangements as well, especially in the way these people are being captured.
Q It was alleged that several ex-UNP members joined SJB to secure slots in the National list.
I don't know whether the UNP will even get enough votes to put people on the National List.
Q If you are elected to Parliament, what would be your primary role?
Priority is to urgently look at development. We are short of basic needs and there are a lot of lapses within the system.