---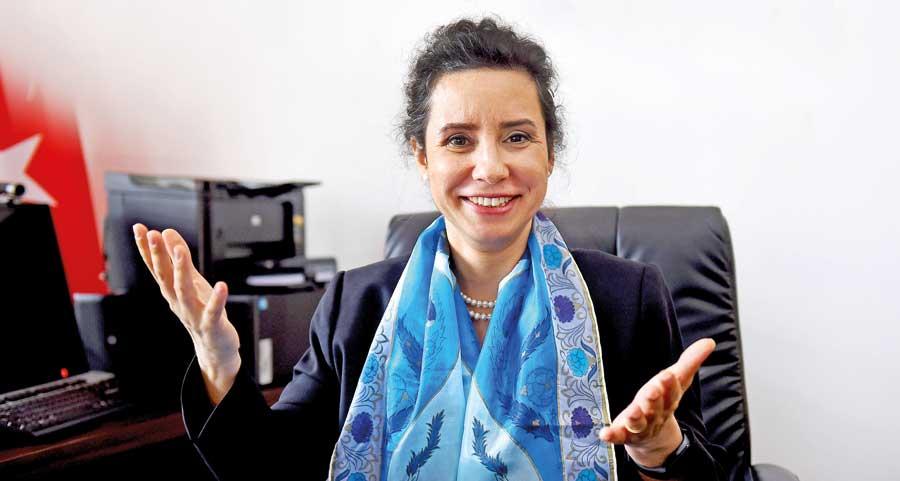 FETO members residing in Sri Lanka have left the country
Schools operated by them sold to a Sri Lankan businessman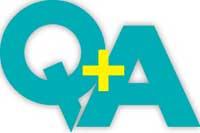 Turkish ambassador Rakibe Demet Şekercioğlu, in an interview with Daily Mirror, speaks about Fetullahist Terrorist Organization, commonly known as FETO and its operations in Sri Lanka in the past.  The interview:
  Q   How do you describe FETO?
Fetullahist Terrorist Organization, commonly known as FETO is a clandestine, criminal and terrorist network. It is unprecedented in terms of its global reach, ambitions and methods. Let me explain: in the 1970s, Fetullah Gülen and his followers disguised themselves as a benign, charitable education movement. They first started establishing schools in Turkey and later around the world. At the peak of their power, they controlled thousands of schools in Turkey and more than eight hundred educational institutes worldwide.
It appeared years later that this was the first step of an infiltration campaign where kids and their parents were recruited. The promise seemed to be innocent: a better education and a good job. Actually, they were indoctrinated and turned into unquestioning foot soldiers of Fetullah Gülen who claims to be the "Chosen One". The second step was to infiltrate FETO affiliated students into critical government posts. Mass-scale exam cheatings were organized.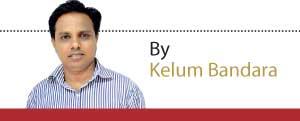 Thus, the organization that disguised itself as an education movement gradually turned into a secretive operational structure aiming to transform the society by taking control of the Turkish state from within, destroying democratic foundations of the Republic and establishing a new state under the absolute rule of Fetullah Gülen, whom it considers as "Imam of the Universe".
Of course, one had to finance these subversive activities. It was taken care of by holding companies and donations from business people. Media houses were established to shape the public opinion. They soon became the focal point of the actions taken against journalists, academicians, bureaucrats and military officers who opposed or tried to expose the organization and its malicious goals. FETO also started meddling in business transactions and government tender processes. Laundering enormous sums of money, arranging illegal transfers of cash and other financial crimes became business as usual. The FETO members infiltrating critical state posts abused their power to eliminate who opposed the organization, by illegal wiretapping, fabricating evidence, unlawful arrests, thereby intimidating and blackmailing a large segment of the society.
As one of the most brutal attacks in our history, the coup attempt on July 15 in 2016 was FETO's final move in reaching its ultimate aim to take control over the Turkish state. Since the coup attempt, Turkish government agencies have been struggling to raise awareness about the malicious activities of FETO and to ban its operations not only in Turkey but all around the world.
  Q   What action has been taken by Turkey to prevent similar incidents in the future?
During the past four years, the fight against FETO both inside and outside Turkey has been one of our main priorities.
Within Turkey, our efforts are being conducted under three pillars. Firstly, on the basis of the rule of law, the perpetrators of the 15th of July coup attempt have been brought to justice. Several judicial processes are still undergoing by relevant authorities and investigations have been carried about FETO. Secondly, FETO's organizational structure within governmental institutions has been unveiled; administrative and judicial procedures have been initiated against its members and hence the "parallel state structure" has been brought down. Finally, apart from those within the governmental institutions, FETO's attempts to spread across all areas of the economy via its shell entities, particularly in the education, media and banking sectors, have been thwarted inside Turkey.
As these developments took place, FETO has undergone a significant transformation. The organization, which lost its backbone in Turkey, is now trying to survive by making use of its structure abroad. Actually, FETO had also established itself in around 160 countries including Sri Lanka, through schools, businesses, NGOs and media houses. Thus, fighting against the structures of FETO abroad has gained significance.
The main objective of our efforts is to demonstrate and prove the fact that FETO also poses a threat to the security of other countries where it remains active. In this regard, we have carried out approximately 16,000 initiatives at various levels to inform our foreign partners regarding the malicious activities of FETO affiliated entities and individuals. We are satisfied with the rising awareness against this group. As one of the concrete results of these official initiatives, several international organizations have adopted vital resolutions regarding FETO. It was declared as a terrorist organization by the Organization of Islamic Countries, the Asian Parliamentary Assembly.
We have requested the extradition and the freezing of the assets of FETO members from the countries where these persons are located. The awareness raised regarding FETO in third countries has also stimulated closer monitoring and investigation of the activities related to these elements by the officials of some countries. Unlawful acts carried out by FETO affiliated organizations have thus been revealed in various countries. FETO affiliated schools and education centres in 38 countries were closed down or taken over by the relevant country.
  Q   Turkey briefed Sri Lankan authorities about the presence of Fetullahist terrorists in various activities in Sri Lanka. What is the outcome of your engagement with Sri Lanka?
Both Turkey and Sri Lanka have been the target of terrorist organizations for many decades. Thousands of innocent civilians have lost their lives, many other have been wounded and still bear the physical and psychological marks of the tragedy they lived. Lives and families have been destroyed. Having been experiencing the same challenges, Turkey and Sri Lanka understand each other very well and have developed a good cooperation, especially at international level.
It would have been naive to think that a criminal network like FETO with a global economic and political aim, would not sick to establish itself in Sri Lanka, which is such a strategically located country.  Thus, FETO was also present in Sri Lanka. They were running a school, a chamber of commerce, a cultural foundation and various businesses. As their aim and modus operandi is the same all around the world, it was our duty to awake our Sri Lankan friends regarding the threat that FETO represented for the island.
For the last four years, we have been cooperating with all relevant Sri Lankan authorities to eliminate FETO's presence in Sri Lanka. We have provided them with all necessary information regarding FETO affiliated individuals and entities in Sri Lanka. In coordination with the local authorities, we were able to establish a mechanism to limit their mobility in the country.
I am very pleased that our collective efforts have resulted successfully. We have been informed that FETO affiliated school was sold out to a Sri Lankan businessman and FETO members residing in Sri Lanka have left the country. While extending our sincere thanks to all relevant Sri Lankan authorities for the positive outcome of our efforts, I would like to underline the fact that FETO members could try to come back to Sri Lanka as soon as they would see an opportunity.
Sri Lanka has very tragically experienced last year during the Easter Sunday terrorist attacks, where two Turkish young engineers lost also their lives, the dangers that may occur when the activities of terrorist organisations are not properly traced. We believe that after almost thirty years of civil war, the people of this pearl island deserve finally to live in peace. Therefore, considering Turkey's last fifty years' experience, we call upon Sri Lankan authorities to be always cautious about FETO affiliated individuals and entities.
  Q   How do you view the present situation in Turkey as far as terrorist activities are concerned?
Terrorism in all its forms and manifestations is a growing source of concern for Turkey. We are certainly one of the countries who have suffered most from terrorism. For many decades, we have been fighting in different fronts against a number of terrorist organizations such as DAESH, PKK and its Syrian offshoot, PYD/YPG as well as FETO, to only mention some of them.
Unfortunately, we see a drastic proliferation of terrorist groups all around the world that possess enhanced capacity to inflict serious physical damage on us, and ever increasing ability to disseminate their "narratives" and to lure young people to commit heinous acts of violence. 
 We spare no effort to protect our people, our frontiers and our soil. Actually, Turkey has been the only country to physically fight against DAESH.  We have so far conducted three successful operations to eliminate the DAESH as well as PKK and PYD/YPG threat along our borders with Syria. Most recently, we have been conducting anti-terror operations, namely "Claw-Eagle and Claw-Tiger operations" in northern Iraq against PKK targets. Our efforts to eliminate FETO threat both in and outside of Turkey are also ongoing.
We consider those terrorist groups and their activities as a fundamental threat to international peace and security, and we urge our partners to fight this threat globally, without any discrimination. Supporting one terrorist organization to defeat another is an unhealthy approach that might have serious security ramifications in future. 
 Turkey actively contributes in fighting against terrorism and radicalization in international fora. 
  Q   How does Turkey cooperate with Sri Lanka to contain radicalization?
Although Turkey and Sri Lanka are geographically far from each other, we share many similarities and challenges. Both countries are located in strategic regions, our nations are composed of various ethnic and religious groups, our youth have been exploited by terrorist and radical groups to serve their violent and criminal purposes and we faced separatist terrorism for many decades.
We are worried to see that extremist radical ideologies and tendencies that had gained a solid ground recently all around the world also threaten peace and security of Sri Lankan society. But, one of our strengths is that the two countries have a long past of cooperation on countering terrorism and radicalisation.  
Turkish Ambassador to Sri Lanka Rakibe Demet 
PIX BY NISAL BADUGE