---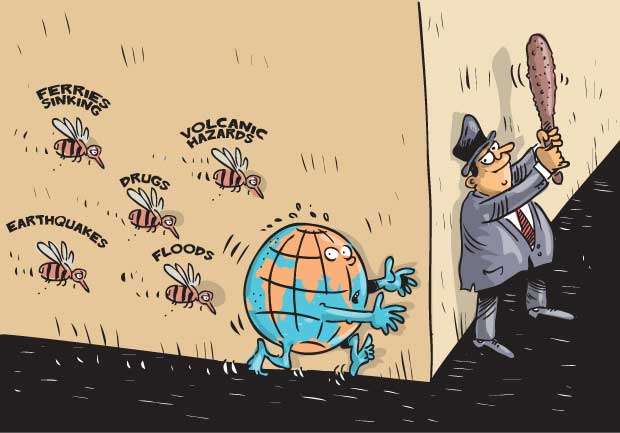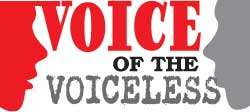 Today, we live in a world on the brink of annihilation. A 'world gone mad' with power-hungry people, disasters both natural and augmented, ferries sinking, volcanic hazards, floods, earthquakes, drugs, flights catching fire or airplanes going down, and additionally a record of 68.5 million people displaced worldwide. In a society governed passively by free markets and free elections, organised greed always defeats disorganised democracy!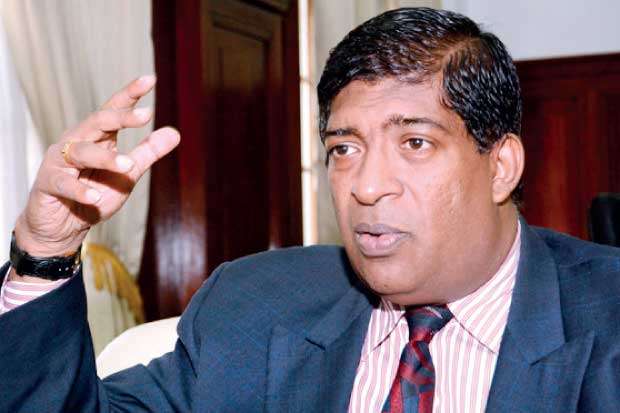 We finally hear that a Corruption High Court opens on July 15!!! Apparently, this has accounted for long delays in the resolution of court cases; the main obstacle towards ensuring good governance. Money laundering, bribery, huge financial crimes, misappropriation of property, criminal breach of trust by public servants, with the FCID receiving 335 cases, of which only 99 have been investigated and held over for due process!!! The Avant Garde revised application due to come up only on July 2!!! Promise of the Bond report!!! AGAIN WE ASK, WHY SUCH A HUGE TIME LAPSE??? The nigger in the woodpile, Ravi K is apparently complaining that he cannot get into Parliament without interference!!! So he asks, "IS THIS DEMOCRACY???" WE WERE GIVEN POWER TO RESTORE THE COUNTRY, NOT TO BE SHUT OUT BY PEOPLE HOLDING BOARDS!!! SO, WE ASK, DID THIS GOVERNMENT RESTORE DEMOCRACY??? MORE LIKELY HYPOCRISY WITH THE LIKES OF HIM!!!

It has taken a foreign envoy, the German Ambassador to say the government should implement the agenda on which it was elected to office in 2015!!! No one could have made a more explicit statement!!! Doesn't the government still realise that the true measure of all our actions is how long the good in them lasts??? The sad truth is they have not done ANY GOOD SO THEIR MISDEMEANOURS AND UNTRUTHS ARE WHAT WILL OUTLAST THEM!!!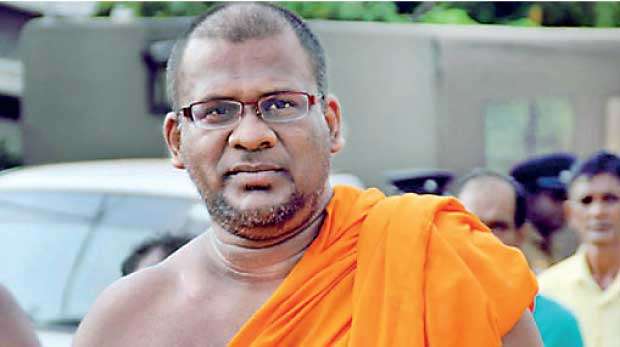 The ongoing verbal battle is about the 'Prison Jumper' the Buddhist monk is expected to wear!!! Before this too there were religious leaders (14 of them behind bars) who wore prison jumpers, but no one spoke of them! Why has only the BBS been singled out? What about the yellow-robed ones who wear trousers at night to creep into night clubs, where prostitutes are made available to them? Is that better than wearing the prison jumper??? Why is no one talking about those happenings??? Is that behaviour accepted under the precepts of Buddhism??? THERE IS SO MUCH THAT BUDDHISM DOES NOT ALLOW BUT WHICH IS HAPPENING NONETHELESS!!!


The next election is targeted for 2020!!! We wonder if by then the poor will find a way to live as they can hardly make ends meet now!!! We hear that in India, politicians are being chased with slippers!!! The way things are progressing in our country, it is likely that we should also get ready for that!!! Targeted elections mean nothing to them; you see our President going to sleep at 10 o'clock!!! He is such a lucky guy as there is nothing to keep him awake; absolutely nothing to worry about. After all, everything in the country is fine!!! Our President says he gleans knowledge of what is happening in the country by reading newspapers!!! Therefore, from 10 o'clock at night until he wakes up in the morning, nothing is happening OR even if things do happen, they are of no significance??? Even if the gravity of anything dawns on this nitwit, he most probably goes "AIYO! DID THIS REALLY HAPPEN??? HOW COME I DID NOT KNOW ABOUT IT???" LITTLE DOES HE REALISE THAT THE VOTER MIGHT PUT HIM TO SLEEP ALTOGETHER ONE OF THESE DAYS, UNLESS HE STOPS SLEEPING AND STARTS LISTENING TO WHAT THE PEOPLE SAY!!! The poor man in this country CANNOT SLEEP!!! He has so many burdens, so much to worry about, so many problems to which he cannot find solutions, so NO SLEEP, NO PEACE OF MIND TO SLEEP!!!

THE POOR MAN'S MAJOR PROBLEM IS SCHOOLING HIS CHILDREN. HE CANNOT! HE JUST CANNOT FIND THE MONEY TO GET HIS CHILD EVEN INTO GRADE 1!!! This column has repeatedly talked about this deadlock situation where parents are helpless but NOTHING HAPPENS!!! We should send our erstwhile educated one to Finland Montessori to get himself a good education, perhaps he will then understand the value of a good education and the burden poor parents in this country have to cope with!!! Now they are talking about a medical insurance of Rs.200,000 per child – ONLY TALKING, NOTHING DONE!!! Pragmatically speaking, how can people, especially ministers who have no children, understand the gravity of not being able to admit their children to school???

Children face huge problems because of their parents – they feel unloved, unwanted!!! I read that one child whose mother was a teacher was correcting test papers and she was crying while doing so. When her husband questioned her, she said it was their son's paper and in it he sorrowfully explains how neither of his parents has time for him, to even talk or to play with him, because their lives are governed by smart phones!!!
Our President says he gleans knowledge of what is happening in the country by reading newspapers!!! Therefore, from 10 o'clock at night until he wakes up in the morning, nothing is happening OR even if things do happen, they are of no significance???
Because this little boy had the courage to speak out, he was able to regain the love of his parents!!! Sadly, how many children go through this terrible trauma today not being able to talk to their parents??? THE ADVANCEMENT OF TECHNOLOGY HAS BEEN TO THE DETRIMENT OF MANKIND, ESPECIALLY OUR CHILDREN!!!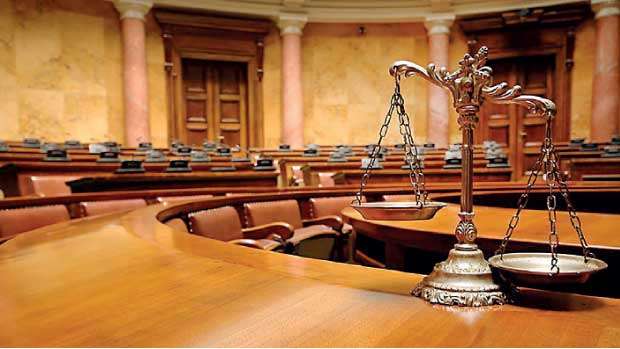 There is yet another aspect of humanity I would like to dwell on. Apparently, a trial was held in New York, on a cold January night; an old tattered looking lady was being tried for stealing a loaf of bread. She looked ashamed when the mayor asked if she stole the loaf of bread!!! She lowered her head and said, "That's right Your Honour, I did steal the loaf of bread." He then questioned her motive; asked if she was hungry. She said she was famished but that it was not for her that she stole the bread but for the two children of her sick daughter, who had not eaten for days! The judge then told her everyone was equal before the law and she could choose to either pay a fine of $10 or go to jail. She opted to go to jail as she did not have a single penny!!! The judge then took money out of his pocket and paid her fine!!! Additionally, he ordered the bailiff to collect -/50cts from everyone in court and give it to the poor lady. He said no old lady should have to steal a loaf of bread! COULD SUCH A HUMANE ACT HAVE HAPPENED IN OUR COUNTRY??? "Cataract is the third biggest cause of blindness; religion and politics remain the first two."