---


With the arrest of Yoshitha Rajapaksa, the topic of money laundering has resurfaced. In a candid interview with the

Daily Mirror

, Deputy Minister of Public Enterprise Development, EranWickremaratne, shared his views on money laundering, its seriousness and the laws which have been implemented to monitor such corrupt practice.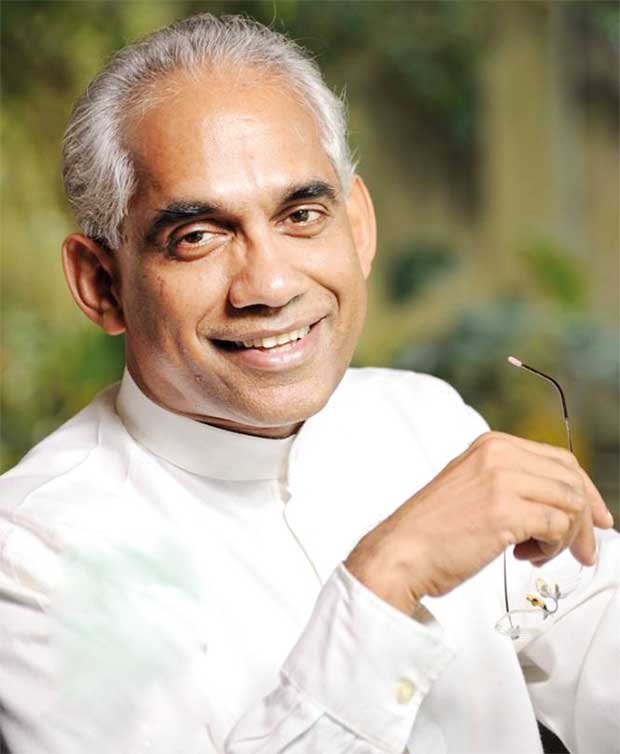 Q When investing in mega projects, banks give loans to companies and they accumulate huge debts.

How are these transactions monitored?
The size of a loan is determined by the size of the project and the financial need. Then the bank makes an evaluation in terms of the debt-equity mix. From this the bank can determine whether it is taking a high risk or not. They can make an adjustment if they figure out that the transaction is unusual. It will also look into the promoters of the project and their track record, experience etc. and the project itself. In addition to that they also consider a risk assessment and the equity contribution, the balance sheet and cash flow.
Q The major question relating to CSN is that none of the suspects were able to reveal their source of initial capital and other investments related to the company. Do you think it is a crime that comes under money laundering?
There are both international and local laws that set a legal framework in these transactions. One international convention of the United Nations which was adopted in January 2000 was the International Convention on the Suppression of Terrorist Financing. Many countries are signatories to it and why a country becomes a signatory of a UN convention is to basically enact a legal framework locally. So we enacted the Convention on the Suppression of Terrorist Financing Act No. 25 of 2005 to give effect to the international convention. If you travel abroad and carry more than US $10,000 you have to make a declaration in any country in the world. Since these [money laundering] are cross-border crimes the legal framework here goes hand in hand with local and international law. People have recently been questioned and arrested presumably because they have not been able to provide satisfactory answers with regard to their funding sources. This is practically a violation of the law. I will not comment on the incident since the matter is now before the judiciary but if the investigations reveal that there had been a violation of the law then it's a crime.
We have a dream of becoming a regional financial centre
Corruption is generally linked to Politically Exposed Person PEPs
I wonder whether there were any investigations done during the past regime
Q When one becomes a politician, does corruption become a norm?
In the global financial system, there is black money or illegal money derived from illegal activities. Therefore under the law, any bank has a responsibility to ask who is sending the money and what the source of the money is. Black money mainly comes from three sources ,illegal activities such as drugs trade, arms smuggling and human trafficking. These illegal activities cross borders as well. Two other sources of black money include the avoidance of tax and corruption. People involved in corruption are mainly politicians and senior officials in government. For example, if I go to a bank to open an account, the bank will ask questions from me and will tick a box that I'm a Politically Exposed Person (PEP). Therefore I am a high-risk individual when compared to another customer. As a result, all the banks from around the world bear a higher risk in dealing with somebody like me. The reason is that corruption is generally related to PEPs and banks have an obligation and the right to question anybody with regard to the source of funds. In 2006 Sri Lanka enacted two more laws because we wanted to create a sound financial framework. We have a dream of becoming a regional financial centre and therefore the legal framework is very important. Accordingly, we enacted the Prevention of Money Laundering Act No. 5 of 2006 and the Financial Transactions Reporting Act No. 6 of 2006.
Q Under the Prevention of Money Laundering Act, have there been any investigations done so far?
Let aside money laundering, I wonder whether there were any investigations done during the past regime? People in the North always complained that investigations were not done and they were not satisfied. But if we look at the subject, it is not only a problem in the North but in the entire country. Can you name a politician or a civil servant who has been questioned during the last regime? [if you cannot] are we to conclude that we had such a clean system that nobody needed to be questioned? Or are we to conclude that our policies, processes and compliance haven't worked during the past decade? As a result we have built a culture of impunity but now, since we have independent commissions where public servants are protected, we are at the beginning of creating a law-abiding society. But we have a long way to go.
Q How serious is money laundering?
Public cost, private gain is what you call corruption. One main reason why money laundering is serious is because it breaks an international law. In the US there is a law called the Foreign Accounts Tax Compliance Act. If you launder money laundering the US law will be violated. Consequently, if a country is found to be constantly violating even a US law there is a huge risk. This is because our foreign transactions are mainly in dollars and they can shut you down from the US financial system. Let's say I'm a big bank here, and if they shut down my account in New York that's the end to my business. If you are clearing dollars from anywhere in the world, it comes through the US financial system. Therefore we have to always remember that we are a country that is internationally linked and that we are a trading nation and we have imports and exports.
Q How do front companies come in to play?
Earlier, I only mentioned about US $10,000. But if a bigger sum was involved, the matter becomes more serious. A method of corruption may take the following course: a customer would come to me to do a project. If it involves some kind of government assistance such as a licence, a permit or a land grant, lease or some other approval, then to smoothen it up or to make approvals etc. quicker an authority could demand a private payment to expedite the transaction. And if this particular payment involves a large sum of money, you can't bring it in money bags. Therefore I might ask someone to make arrangements to collect it overseas.

This will be made to look legitimate by using front companies when it will be difficult to determine the beneficiary. If the beneficiary is known then it should be explained.So the money coming into the country may be legitimate investment.

Then who is the investor? If you know the value of the investment did the investor acquire that money? Generally the authorities in Sri Lanka and overseas have an idea about the assets, liabilities and income of people. Unless you have earned your money or possess inherited wealth it is rather difficult to make large scale investments.
"If a country is found to be constantly violating even a US law there is a huge risk. This is because our foreign transactions are mainly in dollars"
Q During the last regime we saw that projects like the MRIA, MRICC, the airport etc., were mega projects which required large sums of money. How would you comment on that scenario?
During the last regime most of the infrastructure projects such as the airport, harbour etc were implemented by entertaining unsolicited proposals. The moment you have unsolicited proposals you cannot determine the real cost of the project. Then the price is high. So not having competitive processes would create an environment for corruption and that was what happened during the last regime.
Q People blamed the FCID because it was rather inactive at the beginning and no arrest to were made until later. How do you see that?
People complained there were no investigations or punishments on the part of those who were alleged to have been involved in corrupt practices. But I always took the position that that the subject was not a responsibility of politicians but of the police and other investigative authorities. The moment a politician is being questioned then the people label it as 'political victimisation.' The public should decide whether the law should be applicable to all irrespective of who they are in the country. It's up to the judiciary to decide either to convict or set someone free. As such a great responsibility is vested upon the judiciary and if somebody has been wrongly treated then the judiciary may have to explain why it has been so. I'm also think that nothing can be rushed and whatever the action that is needed to be taken should after conducting thorough investigations. Innocent people should be protected and only those who have infringed the law should be taken to task.
" People have recently been questioned and arrested presumably because they have not been able to provide satisfactory answers with regard to their funding sources. This is practically a violation of the law"
Q In certain instances, ministers in the present government invite parties to invest in local projects without revealing the initial source of income. Doesn't this come under money laundering?
As the government we have a huge responsibility in attracting foreign investments. For any project targeting development, there were always two sources of income; equity and debt. Finances mainly rely on borrowing and this is a high-risk strategy and we need investments. There are many ministers who are focusing on the economy and we are encouraging people to come to Sri Lanka and invest thereby improving the environment in which they invest. However whatever the circumstances they always have to reveal their initial source of income and ensure that they are abiding the law.