---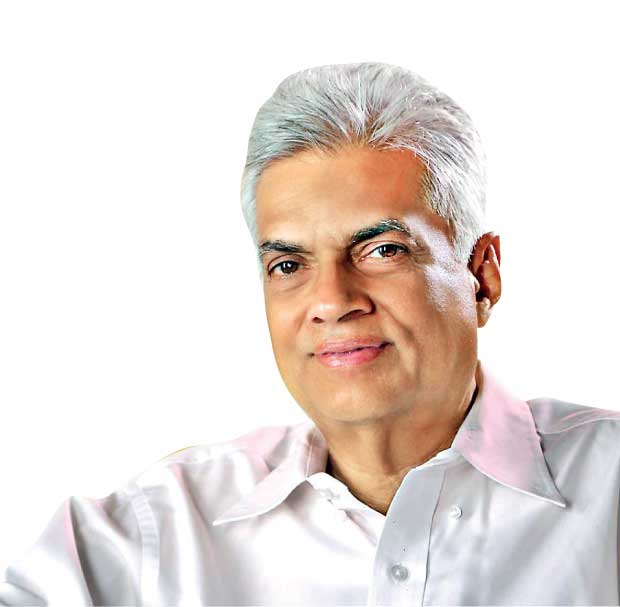 Clash in 2005 between two untainted 21st century foxes in their prime was indeed a close call.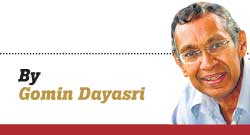 Aggregated vote difference between the candidates, stood at a meager 1.8% votes [50.2.to 48.4]; going for the second round preferences, winner vaulted over the cross bar at 28,632 votes. 8527 braved to vote in Jaffna District, notwithstanding the LTTE prohibition amounting to 1.2% of the registered voters of 701,938 from 11 electorates. Wickremasinghe received 5524 votes Rajapakse collected 1967 votes in the Jaffna district: offering a near 3:1 lead to the winner.
Mahinda Rajapakse (MR) fixed an auspicious date by choosing a reliable stargazer. Face it – Ranil Wickremasinghe (RW) would have won the election comfortably, had the LTTE permitted the voters in the North to cast their vote at their discretion. RW did well in the South too.
Had MR lost, shrieks would have been heard of 'fraud, cheat, swindler' - a legal challenge mounted; instead true – to – form- RW from the opposition - with President Kumaratunga's help maybe, - conceded defeat, went home and slept long. Result was spot on: election petition would have incurred unnecessary legal costs.
Abruptly, the election was all over, when the Jaffna District results poured in staccato style one electorate after another. RW and his able spokesman wily G.L.Peris [now waves a Sinhala – Buddhist flag?], then in the UNP, poured honey suckle into LTTE ear, trying to win them over, but the Tigers tactically enforced a prohibition against voting. Prabakaran gauged his followers would vote for RW. Prabha realized without the northern vote RW cannot win. He was bent on war. He expected MR to violate the CFA and get on the wrong side of the international community that would to help to win the final battle. MR out played Prabbha by making him err -
Firstly: -
LTTE launched a surprise set attack to test the waters against the Sri Lankan Forces at Mutur - lost the battle since the Sri Lankan Special Forces were better electronically equipped, blamed his LTTE (Mutur) Coordinator in raw filth, overheard on military intelligence network, tried to seek sympathy by raising Mutur killings on a human rights issue that was blunted by a Commission Report. He did not learn a lesson he ought to have at Mutur: LTTE forces weren't invincible.
Secondly:
Prabhakaran prevented canal waters flowing to Sinhala villagers downstream, antagonized the friendly international opinion on sequestering a compelling basic human need. MR exploited the issue by making the LTTE the human rights offenders and on this count the war erupted placing Sri Lanka in the box seat.
If UNP dropped RW for a SLFP unknown, the same pressure will be mounted more drastically when RW 's acceptability hits rock bottom
15 Years on, the result of 2005, isn't in the making of 2020; both candidates have become progressively unpopular- one more than the other. With Sirisena seeking another term on the UNP vote, Ranil is compelled to rerun in a contest between the unpopular? Many may care not to tire feet to visit polling booths.
Ravi Karunanayake, from the Athulathmudali stables, thrived in many political parties, reveals the life style needed by a politician to reach the top. To the credit of MR and RW stayed in a single political party, for better or worse.
War, still matters, much. One won the war; the other spent time wooing the terrorist vote. There is a flip side to the story – is a red herring being drawn by the Rajapakse clan (MR, GR & BR) pretending to present a dummy candidate [G.L.Peris- his mentor is Basil Rajapakse?] for Presidency to enable Gotha to overcome the FCID questionnaires and emerge at the proper time as the presidential candidate. Poor strategy indeed - work of an enemy within - Gotha needs time to revamp the new party by infusing fresh blood where he was denied leadership. Given a dead rope to bite?
10 years on in 2015, at a time UNP was peaking in popularity, RW conceded his position as challenger to MR, to an opponent from the SLFP. He did it, in the interest of ousting the Rajapakse regime- a supreme sacrifice that gives a clue to his character. RW's acquiescence, assured him, the position of PM: was appointed illegitimately after the presidential election; ratified as legitimate by the people at the general elections.
RW felt uneasy to contest knowing defeat was staring in his face, produced, another war hero General Fonseka, as the candidate to oppose MR. Jaffna District voted strongly in favours of Fonseka. Why did Jaffna vote for one war hero as against another, is story in itself, which voters in Jaffna can express better?
5 years on in 2010, with the war over Rajapakse emerged a true war hero and was unbeatable at an election. Though a war-hero, obtained a lesser vote than Chandrika Kumaratunga. Analyzing further erudite political commentator of the new generation Dilrook Kannangara, states, "A comparison of total votes in 2010 and 2015 shows MR's votes by province were identical in both years (a small 250,000 reduction)"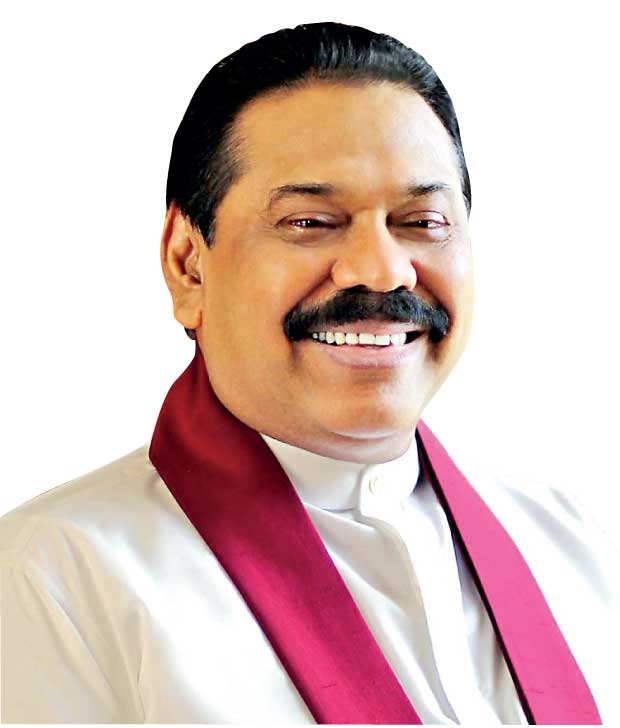 MR's support is intensive on an outward appearance, laterally less at a practical check, shallow at the thinkers level; gaining ground against a blundering government. Would be a dead duck if a clean able genuine national interest newcomer appears on the scene.
MR has a eligible and a preferred candidate in the wings – Gotabhaya - fast losing ground in failing to engage in politics, possibly on MR's advice
19th Amendment compels RW to hold office as PM for 4 + 1/2 years, if the government survives but will the UNP parliamentarians step into a campaign knowing defeat is staring before them after 2 +1/2 more years of RW in office? Will they engineer RW 's ouster from within? Even if local government elections are avoided, the UNP after RW holds office for a full term is set for a crash landing if the performance of the present two years is an indicator. Majority in the opposition yearns for a Rajapakse regime provided Gotha is at the helm: he is a doer. Beyond him no other is visible with a wining streak in the opposition for the post of President.
If UNP at its peak dropped RW for a SLFP unknown, the same pressure will be mounted more drastically when RW 's acceptability hits rock bottom and UNP under RW is likely to lose more seats in Parliament. RW is basically a candidate that gives way to another. He sacrificed his position at peak popularity in 2015 in his party's interest. He is not as selfish and greedy for the prime post as his rival MR, with an embarrassing family track record requires holding a place in politics as a safeguard. Track record shows RW may drop out under pressure to a younger energetic campaigner. MR is more difficult to dislodge. MR looks dodgy against a clean young UNP technocrat. Take one out and score a double.
MR has a eligible and a preferred candidate in the wings – Gotabhaya - fast losing ground in failing to engage in politics, possibly on MR's advice; while Dinesh Gunawardane is preferred for his consistency and loyalty to a cause than to the Rajapakse family. G.L Pieris topped Colombo's UPFA list as MP for Moratuwa with the help of Ceylinco Kotelawala at a clean contest. Elected as a popular candidate, was convinced that he could not hold on to his seat and shifted to the national list and lives long. Honest GLP is a man for him-self.
MR led an un-coordinated unconvincing campaign team in 2015 instead provided an overdose of advertising material, overdone by black money on an ad hoc basis. Many of his loyal supporters did their 'bits and pieces' and vanished into thin air knowing their candidate was facing defeat. Yet came as a shock to the over-rated candidate.
In 2020 MR will fight his loneliest battle with age taking a toll without enthusiastic young campaigners beside him. Enthusiasm for MR will wane, as campaign gets under way, if it becomes known Gotha was left out. General elections will be held first, if UNP finds a new energetic leader outside the RW circle.
MR is prepared to meet anyone, including President Sirisena, to form a government. MR realizes with his merry men he is incapable of forming a government from his new party, so will collect any rubbish to make the numbers. Look for the return of a garbage van, the alternate for a government. A condition for the alignment of the two SLFP factions will in supporting President Sirisena in his re – run for Presidency, leaving Gotha out in the cold. That would not please expectations of SLFP supporters.
Both are tainted, so it is alleged. Sirisena may pick the UNP vote if he handles Ravi Karunanayake's issue nimbly. Between victory and defeat stands the middle - floating voter that moves from one government to another by unprincipled politician. From 2005 governing elite of Sri Lanka have survived growing old in appearance Sirisena hopes to be re-elected as President. This leaves Gotha, out of contention, Sitting in parliamentarians are fodder for recycling.
If UNP presents a youthful energetic leader, life could be uncomfortable for MR at a general election unless Gotha holds himself out as the presidential candidate while doing a trial run at the general elections. MR will get a fillip to his campaign after the results are released of the local government elections; RW's days in the party office will be numbered after the local government elections, where unfair blame too would be headed on him. But it provides an opportunity to revamp the UNP under a new leadership. Unless new faces emerge, will make 2020 an uninspiring election without a hope of a national revival, due to the greed of two politicians.