---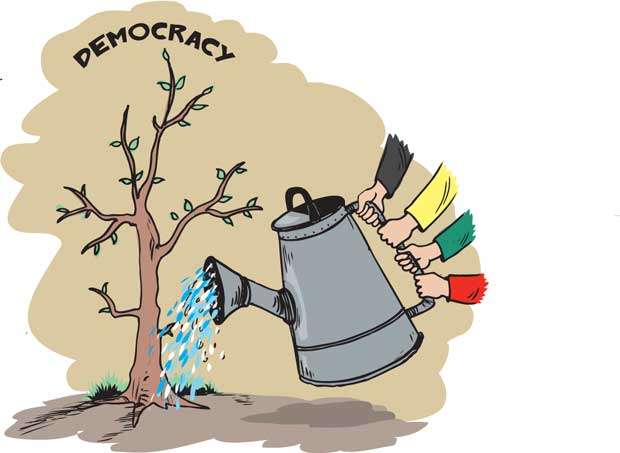 The Cable News Network (CNN)'s widely-respected analyst Fareed Zakaria in his programme Global Public Square on Sunday examined the response to the rise of populism or narrow-minded racist and religious thinking in Europe and said the United States and Europe should be celebrating the remarkable achievements of diversity in a democracy.

Mr. Zakaria, a Harvard-educated millionaire quoted from the widely selling book Identity, saying he wanted the people to understand how Europe, a continent finally at peace after centuries of conflict, could be succumbing to the rise of "populism and nativism." He said he wondered, whether this could be fuelling Europeans' newfound Euroscepticism and "hostility toward strangers, foreigners, anyone who is different." The book's author said identity was important but to be wholesome we need to have a broad mind whereby while we practise our beliefs and cultural traditions, we also need to respect the beliefs and traditions of people of other religions or races. This paradigm shift is essential to bring about accommodation on the middle path where my beliefs in accommodation with the beliefs of another will produce what is called synergy. That means 1 plus 1 will make not 2, but three -- a new and broader picture on important issues such as religious and racial unity in diversity.
These reflections come to mind as we commemorate tomorrow the 59th death anniversary of Prime Minister S. W. R. D. Bandaranaike who was shot dead by a monk at his Rosemead place residence on September 26, 1959. The Oxford-educated Mr. Bandaranaike who also held the prestigious post of Secretary of the Oxford Union, changed the course of Sri Lanka's history when he broke away from the ruling United National Party (UNP) in 1951 and formed a Sri Lanka Freedom Party (SLFP).

While his positive achievements were many, apparently to win the 1956 general election, he highlighted the Sinhala only policy and on this popular measure went onto win the elections in a coalition known as the Mahajana Eksath Peramuna, including the so called Boralugoda lion Philip Gunawardene. In one of the many steps he took, Mr. Bandaranaike made what we now see as a drastic or devastating move by taking away the English language as a medium of education in schools. Today we are trying to revive the English medium because without it young people or others could learn little from the marvels of modern technology including the search engines which are like press-button encyclopaedias.

To Mr. Bandaranaike's credit, it needs to be said that he moved fast to draft legislation for the reasonable use of Tamil also and the setting up of District councils to give more power to the minority communities. These DCs had far less powers than the existing Provincial Councils. But the populist and racist forces ganged up against Mr. Bandaranaike provoking the 1958 racial riots.

Let us not forget that J. R. Jayawardene, later to become the first Executive President, also led a march to Kandy on the basis that Mr. Bandaranaike was trying to divide the country. Ultimately the populist or racist forces killed him when Somarama Thera shot him point blank in the head though most analysts believe there were others behind him. Ironically what Mr. Bandaranaike could not or was not allowed to do became the destiny of his daughter Chandrika Bandaranike Kumaratunga, who became the Executive President in 1994. During her term she drafted a Constitution devolving power to the minorities and strangely the main person behind it was Prof. G. L. Peiris who is now General Secretary of the Sri Lanka Podujana Peramuna which appears to be supporting nationalistic forces. Ms. Bandaranaike was not allowed to implement that constitution.

Now the coalition government, headed by President Maithripala Sirisena and Prime Minister Ranil Wickremesinghe, is working out a new Constitution to celebrate the hallowed principle of unity in diversity. We hope broad-minded people will celebrate this concept instead of following the destructive trends that US President Donald Trump and some other European countries are following by isolating or marginalizing the minorities.