---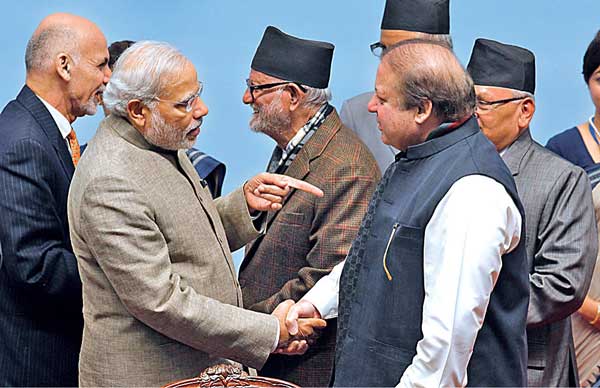 In July this year, the world economy was shaken to its foundations when Britain voted to leave the European Union, arguably the most effective regional grouping in the world. Britain's exit, or Brexit as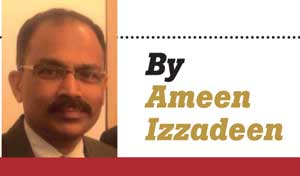 the media call it, and its impact on the world economy are still a major topic at world economic forums such as the G 20 summit in China early this month. However, the EU is strong enough to absorb the shock and remain as powerful a regional grouping as it had been over the decades.

Now we see a possibility in our own region of an Inxit, Banxit, Bhuxit and Afxit as our regional grouping SAARC – South Asian Association for Regional Cooperation -- faces one of its biggest crises in its turbulent 31-year history.

Following India's decision to boycott the November SAARC summit in Islamabad because of Pakistan's alleged links with the terrorists who attacked an Indian military base at Uri in Indian-administered Kashmir, three India-friendly SAARC nations -- Bangladesh, Bhutan and Afghanistan – have also announced a boycott of
the summit.

Differences between India and Sri Lanka over the presence of Indian peace keeping troops in Sri Lanka saw the sixth summit being hit by an unofficial boycott by India in the late 1980s. As a result, the summit scheduled to be held in 1989 was finally held in 1991 after two postponements.
Let alone boycotts, even if all SAARC members leave the grouping, it is not going to have any major impact on the world economy. The disintegration of SAARC will be like the fall of a dried leaf from a dying tree. The tree does not feel it; nor do passersby take notice of it. This is because intra-regional trade among SAARC members is still an abysmal 5 percent of the global trade despite all the big talk about South Asia Free Trade Area, bilateral Free Trade Agreements and South Asia being home to more than one fifth of the world's population.
The Narendra Modi Government has come under tremendous pressure from the Indian media and hardline supporters to respond militarily to the September 18 attack on the Indian military base. But at the same time India is also aware that any military response would only be an invitation to a nuclear war.

It is against this backdrop that India announced the summit boycott and threatened to annul the water-sharing treaties with Pakistan.
In a statement India said it would not attend the 19th SAARC summit in Islamabad in November, because of Pakistan's support for cross-border terrorist attacks and its growing interference in the internal affairs of member states. It is no secret that cross border terrorism is part of the unseen foreign policy of many countries. India and Pakistan are no exceptions. The two countries have deployed every scheme in their secret service arsenal to economically and militarily destablise each other. This is because of the belief that a nation's security increases proportionate to the insecurity of its rival.
Talking about cross border terrorism, Sri Lanka was pushed into a 30-year hellhole and an economic dungeon largely because of India's support for terrorism in this country in the early 1980s.
India played a positive role in global politics soon after its independence from Britain in 1947 and was an ardent believer in the Panchaseela principles of non-interference in other countries' internal affairs. But by 1970, this policy changed and India was seen as a meddlesome country with ambitions to become the policeman of the South Asian part of the Indian Ocean region.

Every South Asian nation has one time or another felt its political freedom is stymied by India's interference. Take Nepal, for instance. The landlocked Himalayan state was recently punished for taking measures to strengthen ties with China. The hidden hand of India was evident in Nepal's border region protests which gave India an excuse to delay essential supplies such as oil to
that country.
Bhutan on the other hand is a virtual vassal state of India. Afghanistan has also become a close ally of India largely because of its mistrust of neighbour Pakistan. In Bangladesh, Prime Minister Sheikh Hasina Wajed and her Awami League bow to India for favours granted.

In the Maldives, too, India is seen to be involved in regime-change games. In Sr Lanka, it is widely believed that India played a behind-the-scenes role in the defeat of the pro-China Mahinda Rajapaksa regime in 2015, and in the dissolution of the pro-west Ranil Wickremesinghe government in 2004.
Calling Pakistan the "Ivy League of Terrorism" or blaming it for the Uri attack and every attack on Indian soil is not the right way to deal with the question of terrorism. That attacks keep taking place regularly in India is a damning indictment on India's failure to adopt effective countermeasures and intelligence gathering. India needs to put its house in order, increase vigilance, engage Pakistan in confidence-building measures and offer the Kashmiri people who are fighting for freedom a just solution. Let the people of Kashmir on both sides of the divide decide on their collective fate, independent of both India and Pakistan. Much blood has been shed in Kashmir, since the first Indo-Pakistan war in 1947. In recent months and weeks, hundreds have been killed in renewed unrest in the troubled region. There is no world media to cover Kashmir. Their attention is largely on Syria. The human rights community is barred from visiting Kashmir to investigate allegations of rape and extrajudicial killings by Indian troops.

The 70-year crisis in Kashmir is the one most pressing issue that has prevented the progress of SAARC. Both India and Pakistan will not abandon their respective stands on Kashmir. The people of the two countries see each other as enemies. Given these realities, it is in every South Asian nation's interest to dissolve SAARC.
Countries come together to form regional groupings with the aim of improving their economies and the living standards of their people. They agree to solve their political differences peacefully so that they could achieve progress on the economic front. The EU and ASEAN have succeeded because they worked within such a framework. But SAARC has been a sham since
its inception.
If only Sri Lanka had joined ASEAN in the early 1980s, today, it would have been a prosperous nation like Malaysia. President J.R. Jayewardene sought ASEAN membership, but India applied pressure on ASEAN to reject Sri Lanka's application.

With little option left, Jayewardene then decided to team up with General Hussain Muhammad Ershad's Bangladesh and other South Asian nations to form a South Asian regional grouping. More than economic cooperation, the hidden objective of the move was to check India, which had by then been aggressively pursuing its policeman role in South Asia. Named the Indira doctrine, the policy called on India's neighbours to first consult India before they invited an outside power to solve an internal problem. Even Sri Lanka's Indian Ocean peace zone proposal was seen as a subtle move to check India's power ambitions in the region.
There is no love lost among the SAARC nations. Even the last summit in Katmandu was held against the backdrop of an India-Pakistan clash across the line of control and moves by Pakistan and Nepal to bring China as a full member or member with observer status.

Jayewardene, one of the architects of SAARC, prophetically said at the inaugural SAARC summit in 1985 in Dhaka, "We are setting this ship afloat today. There may be mutiny on board, I hope not."
Kill SAARC, it has not done much to improve our lives. It's not a bad proposition for Sri Lanka to send a fresh application to ASEAN. Or in the alternative, we must include China as a full member of SAARC.