---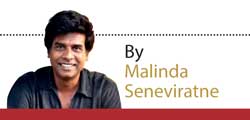 In 2002 when the United National Party (UNP) was briefly in power there were plans to celebrate, yes 'celebrate' (!) the 500th anniversary of the Portuguese arrival in the island. It was as though that party had no notion whatsoever about about the relevant history.

Those plans were scuttled when the UNP was defeated in 2004 April, but this 'project' was a blessing in disguise. It spurred professionals and scholars to delve into this 'Portuguese Encounter.' A conference by that name was jointly organized by the Sri Lanka Association for the Advancement of Science, the Royal Asiatic Society and the Archaeological Society. Records of Purtuegese writers such as Queyroz, Trinidade, Perniola, Barros and do Couto as well as the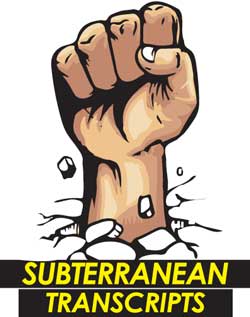 Sandesa poems and other works in Sinhala were perused meticulously. Dr Susantha Goonatilake wrote a book titled 'The Portuguese presence in Sri Lanka.' He could have called it 'Portuguese Butchery' or given some other title that reflected the truth of that particular colonial encounter. That's another story, however,
Sixteen years later, we have another UNP Government, which is reported to have invited Prince Edward as the Chief Guest for Sri Lanka's 70th Independence Day celebration. He will be representing his mother, Queen Elizabeth II. Clearly this was in agreement with President Maithripala Sirisena who is the leader of the Sri Lanka Freedom Party.

Interestingly, the year 2018 marks another anniversary. It is 200 years since the great Uva-Wellassa uprising. On December 8, 2016 President Sirisena declared as national heroes the 81 leaders of the rebellion who were branded as traitors by the British.

It is good to remind ourselves about what happened in 1818. The British issued a gazette notification [No. 6 of 1817] announcing that a reward of two thousand Rix dollars would be awarded for the head of each rebel leader. They set fire to villages, crops and livestock. They massacred all males above the age of 18 in Uva-Wellassa. They had to bring in troops from India to put down the rebellion. The leaders were branded traitors and beheaded or exiled.

In a way it is appropriate that this Government has invited Prince Edward for the Independence Day celebrations. After all, it was 'Independence but under the Crown' that was 'given'. It was on May 22, 1972 that true political independence was obtained and Sri Lanka became a Republic.
He failed, but his life powered other struggles. He was part, then, of every success great and small. He helped make 1948 possible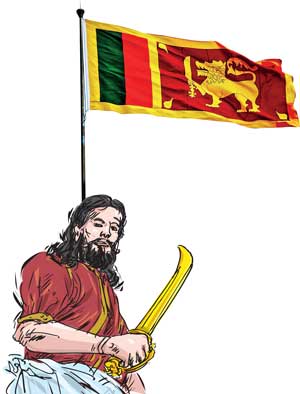 And yet, we don't talk of 1818. Instead we are told (in comparison to the independence secured by India, for example) that ours was won 'without a single drop of blood being shed!' That's how history gets written. There's very little or nothing about the 1818 rebellion, nothing of the 1848 rebellion, nothing of the countless acts of objection and resistance from 1815 to 1948 and nothing of how the people tenaciously protected their culture, philosophies, ways of life and related literatures. We are taught mostly about the agitations that secured bits and pieces of constitutional guarantees. Crumbs, really.

So what is it with our leaders? Why this fascination with Royalty? Why this aversion to celebrating those who would not be slaves of British imperialism? Why this forgetting? True power lies in making others inhabit your version of their reality, as Philip Gurevich observed in his classic, 'We Wish to Inform You That Tomorrow We Will Be Killed With Our Families: Stories from Rwanda.' Is this what has happened? Which version of 'independence' and which version of 'history' are we celebrating here?

We remember 1948 but have forgotten 1848. We are fascinated by the number 70 but have forgotten the number 200. Is it something to do with remembering better the recent because the further you go back in history the foggier the narrative is? Well, the narrative is not blurred. It is clear. It is bloody and too full of blood and humiliation to be easily erased.

The year 1918 is remembered in certain quarters and certain times. I remember a particular commemoration which, interestingly took place on an Independence Day. This was in 2011. It was in a small village called Kudamaduwa located off the Piliyandala-Kottawa Road. That day, in the village temple, 'Independence Day' was celebrated by remembering Keppitipola.

The following are some lines I wrote on that event:
"The organizers made a claim. 'This cool breeze is the life-breath of our heroes, the sweet sounds of nation is the cry of their glory, the precious stones embedded deep in our soils are the congealed drops of blood they shed for nation, civilization and citizen. The organizers posed a question: do you belong to that tradition and civilization, and are you of that blood? The organizers made a proposal: let us be like Keppetipola.'"

Who was Keppitipola? He is remembered by some as a villain and others as a hero, because he first sided with the British and later broke ranks with them, joining Pilimatalawa and the other rebels after handing over arms and ammunition to the British Governor because he 'did not want to destroy them with their own weapons.'

What he did was to unshackle himself from mental slavery, as the song by Bob Marley has it. He remembered history (perhaps late, admittedly) and drew strength from it. He failed, but even at his execution he would not be colonized. Legend has it that his last request was the opportunity to recite the namaskaaraya three times before the Dalada Wahanse. Apparently the executioner's heart had failed and his hand had trembled. His strike did not find intended target and Keppetipola, wounded, had to tutor his executioner, so the story goes.

He failed, but his life powered other struggles. He was part, then, of every success great and small. He helped make 1948 possible. It was not only the executioner that he tutored, clearly. Some, clearly, will not or cannot learn.

The 4th day of February is a wrong day to begin with. The 70th Independence Day celebration is not being held in the Uva-Wellassa. The families of the 81 leaders of the 1818 rebellion who were officially vilified for 198 years have not been invited. Instead we have Prince Edward gracing the occasion.
It is as though the UNP and SLFP are made of every single act of acquiescence and shame that allowed the British to plunder the island's resources and keep the people enslaved.

Whether or not we remember Keppetipola and the thousands murdered in 1918, it is clear there's a lot of work to be done before we can celebrated 'Independence.' We can start by refusing to celebrate a lie and a travesty of justice. The least we can do is to tell ourselves that those who pretend to sleep will not be awoken. The pretend-slumberers in this instance are the UNP and SLFP.
Malinda Seneviratne is
a freelance writer.
malindasenevi@gmail.com; www.malindawords.blogspot.com