---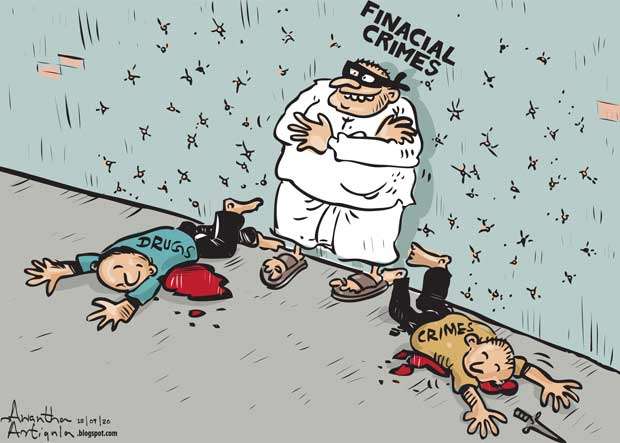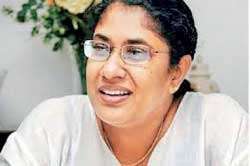 The reason the crime rate never decreases in this country is that there are no punishments fitting the crimes. Every man or woman who commits a crime in this country can be assured of 'REMAND'!!! FREE BOARD AND LODGING AT THE EXPENSE OF 'YAHALPALANA'!!! When the Government has to spend so much money feeding all these criminals, is it any wonder they don't have money left for the more progressive things that need to be done!!! The other consistent practice is a postponement, no matter what the offence, it is not dealt with!!! Hearings, custody cases, bail bonds, postponements, it just goes on and on!!! Is the Judiciary of this country that incompetent that it cannot deal with a case and bring it to completion??? We are told that the High Court is to begin sittings sometime in July!!! WHY NOT IMMEDIATELY??? TRIAL-AT-BAR TO HEAR HIGH PROFILE CASES ON FINANCIAL FRAUD ETC. TO COMMENCE SOON!!! NEVER IS ANYTHING DONE RIGHT AWAY, IT IS A CONSTANT PROCESS OF PROCRASTINATION!! WHY??? The Minister of Justice says the crime rates are declining; she must be missing the Headlines!!!
Death is right for the drug
The leopard killers are given bail, Arjuna has three cell phones and five SIM cards in his cell; 10 million worth of liquor, hashish and cannabis found in a container!!! PTL has given 5 mn to Ravi K, but he just didn't take it, they are such open boards of corruption that all suspects, including those involved in the Bond Scam, deny it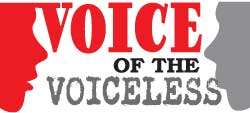 all!!! Global Transportation and Logistics was the recipient this time!!! Murders everywhere, husbands killing wives, humans killing humans at the slightest provocation and THE PRESIDENT STILL MULLS OVER THE DEATH SENTENCE; THIS SHOULD NOT BE ONLY FOR DRUG OFFENDERS – WHAT ABOUT MURDERERS??? Why are people continuing
to deal in drug trafficking even from prison??? Can't this government realize that it is because they are certain the only punishment meted out to them will be to be thrown into prison again!!! Has the government made inquiries to ascertain who in the prisons are helping these people with their drug trafficking??? THE DEATH SENTENCE WOULD INDEED BE A HUGE DETERRENT TO ALL THESE WRONGDOERS!!! WHY THE HESITATION THEN!!!

No resolution on anything


Now we are told the Draft of the New Constitution could be expected next week!!! Please note 'could be'!!! It was the outgoing American Ambassador who was the first to suggest that we should put a New Constitution in place!!! Parliament continually institutes so many Constitution-making processes that it has become difficult to keep up with what is happening; particularly as there seems to be no RESOLUTION TO ANYTHING!!! An institution of a New Constitution will pave the way for more economic benefits!!! Our morons cannot see or refuse to see the benefit of that!!!

Look after the hoi polloi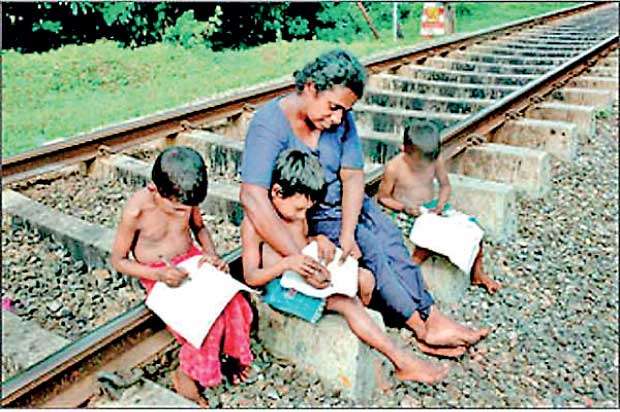 The Government Clerical Services have protested against salary anomalies – well done; but what will the outcome be??? Will the government take heed and do something substantive about their grievances??? We wonder!!! The white-collar worker can protest but what of the POOR MAN??? WHO CARES ABOUT THE POOR WORKER, THE REALLY POOR, WHO HAVE TO DO SUCH HARD LABOUR, SUCH MENIAL WORK AND YET GET PAID ONLY A PITTANCE!!! With the cost of living what it is today, petrol, diesel prices up, vegetable prices up, how does the poor man exist??? To whom does he complain and if he does, who cares???
I was shocked recently, absolutely shocked when I happened to overhear a conversation between an HRD EXECUTIVE AND ANOTHER MAN, WITH THE HR GUY BOASTING THAT HIS PEON IS PAID A SALARY OF RS. 11,000/- AND WITH OVERTIME HE GETS RS. 18,000/-!!! IN THE NAME OF ALL THAT IS HOLY, HOW IS A POOR MAN EXPECTED TO EXIST AND TO FEED HIS FAMILY ON A PITTANCE LIKE THAT???
ISN'T ANYONE INTERESTED, DOESN'T ANYONE CARE??? Assuming he gets Rs. 18,000/- how can he feed his family, pay his bills, clothe himself and his family and attend to other basic, absolutely basic necessities on a pittance like that???
Doesn't anyone care; to whom does a poor labourer, driver or worker complain??? Can't the government bring in some legislation to ensure that these poor people get A DECENT LIVABLE WAGE??? IS THAT TOO MUCH TO EXPECT THE GOVERNMENT TO DO??? After all, it is the VOTE of these poor people, that bring them into power, so why can't they ensure that a proper livable wage is paid to them??? Most of the time, the high powered executives are paid such astronomical salaries, so naturally, it is the poor man who suffers!!! The major concern of any government should be the hoi polloi, the common man; he is the most important deciding factor in any election!!! One man has had the guts to ask the government to "Introduce a Formula to Increase Salaries as Well"!!! Since the government implements various asinine formulas, it would do well to introduce a formula, on a regular basis, to increase the salaries of the Public and Private Sector employees so that the poor man can at least look forward to a decent living wage!!!
ISN'T ANYONE INTERESTED, DOESN'T ANYONE CARE??? Assuming he gets Rs. 18,000/- how can he feed his family, pay his bills, clothe himself and his family and attend to other basic, absolutely basic necessities on a pittance like that???

Missing: integrity, honesty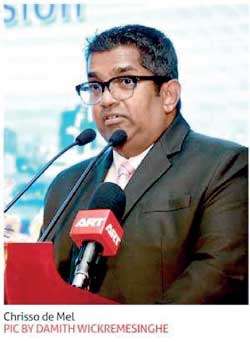 It would be futile for us to even begin to think that businesses are not affected by lack of governance!!! THE MIRROR BUSINESS says and I quote: "Declining ethics, morals blamed for businesses going behind politicos"!!! In a nutshell, the Shippers' Council is saying that they have to depend on excessive political lobbying but even that has failed "due to decline and demise of ethics and morals such integrity and honesty"!!! WHERE IN THIS COUNTRY CAN WE LOOK FOR INTEGRITY AND HONESTY??? The Chairman laments and we do too, that though this question has been raised on many platforms, our column included, NOTHING HAS CHANGED!!! We are asking China to send in spares and equipment for various projects, China to fund a Convention Centre and perhaps many others which we are not even aware of!!! SO WHERE DOES OUR COUNTRY STAND OR WILL IT STILL BE LEFT STANDING???

Stuck in a quagmire
Patchwork will not do when what is actually called for is a complete overhaul!!! One of the reasons why our lives remain untouched, unreformed and unchanged is because we are stuck in the quagmire of unwilling, disinclined and incapable politicians who refuse to break away from this established constricting structure that contains and constrains us and take measures to totally rebuild and renew!!! We are told that the secret to success is to subject your ego and serve others!!! The opposite is true here; our politicians are elected TO BE SERVED NOT TO SERVE, NEVER HEARD OF IT!!! GRIPPED AS THEY ARE BY THE DEMONS OF POWER, POSITION AND PRESTIGE, IT WOULD NOT BE POLITICALLY EXPEDIENT IF TRUTH BECAME A VICTIM TO POLITICS!!!