---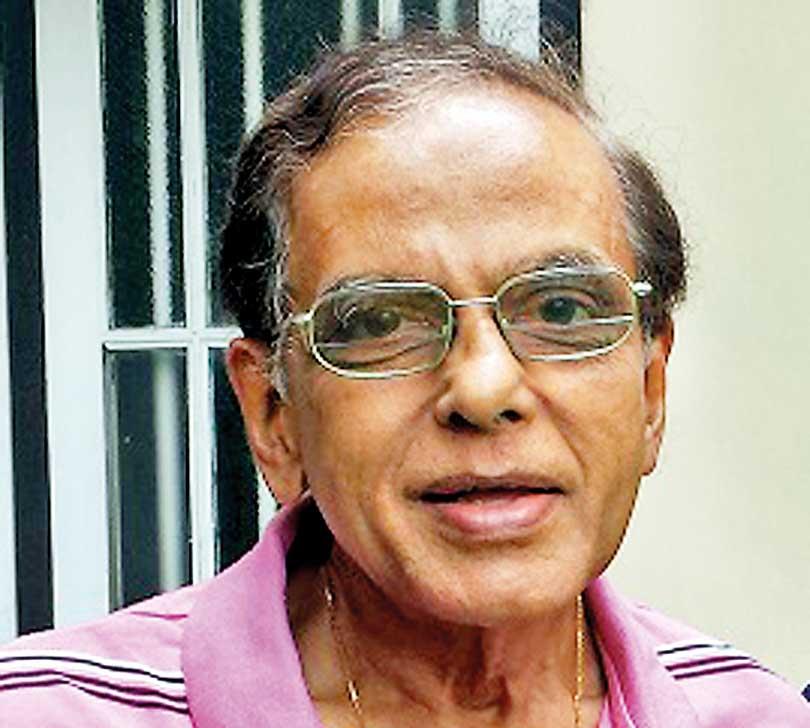 Those who have gone before us
They never really leave us,
Away from sight and touch, they may be,
But never too far from our hearts, is he,
A simple smile, soft calming words,
Never a raised voice have I heard,
Eyes of wisdom behind that slightly scratched frame,
A face that we hope to see once again.
A few weeks ago I sat in his home. All that was there to remind us of him, were pictures. Beautiful pictures of the family that God blessed him with. Just looking at them, memory after memory came rushing in and I have to admit, my throat was suddenly in a knot; my heart longing for him to just walk out of the dental surgery and say "Ah, how? how?" and wave his hand to me, just like he did each time I was there.
Sunil mama was not just our family dentist. He was very much more than that. He was my God-Father, a title that he bore proudly. He was my uncle. He was someone who always made me think because he asked me a lot of questions! He was like a silent, second father to me. He meant and still means so much to me that I cannot fully express in words.
A man of great respect in his field of Dentistry, Sunil mama never flaunted even one of those many achievements that were written under his name. His demeanour was always that of a humble, God-fearing man. Many, I believe saw the humility of Christ in him and felt the love of Christ through him.
A man of great respect in his field of Dentistry, Sunil mama never flaunted even one of those many achievements that were written under his name
I was not around during the last days of his life. But he had inquired about me and my husband many times and we were in his prayers. We were not the only ones. He prayed for his family, his friends, his colleagues and even his patients. He was a prayer warrior, the silent kind. If you are reading this, and you knew Sunil mama, even in a small way, surely he would have prayed for you!
The last time that I saw Sunil Mama was at a family function. Dressed smartly (as always), his walk was a little slower. But that smile was as bright as before. We chatted about life. We talked a little about politics too. We talked about the past, about memories of a time when my father was alive. We talked about how we used to joke around in the evenings as we visited each other's home. One year has passed since Sunil Mama went to be with the Lord. If I were to pen down all those wonderful memories we shared, I could write a book!
Sunil Mama was a man of many characters, a husband, a father, a grandfather, a God-father, an uncle, a dentist. But more than any of this he was first and foremost a labourer of heaven. He was a child of God. Everything he did, everything he was, he attributed it to his Creator. He lived his life well. He ran the race and he won his well-deserved reward.
I miss him even now as I pen these few words,
For none was created like him, he was one of a kind,
He was God's special, he was God's chosen,
A man of great honour, whose life shall never be forgotten,
As sweet hymns resounded back on earth, that quiet night,
As hearts that loved him prayed in silence,
He stepped into heaven hand in hand with the Lord,
To accept his eternal reward,
I will always love you Sunil Mama, as I am who I am because of your love and prayers.
-Ruwanthi Sarjeevram