---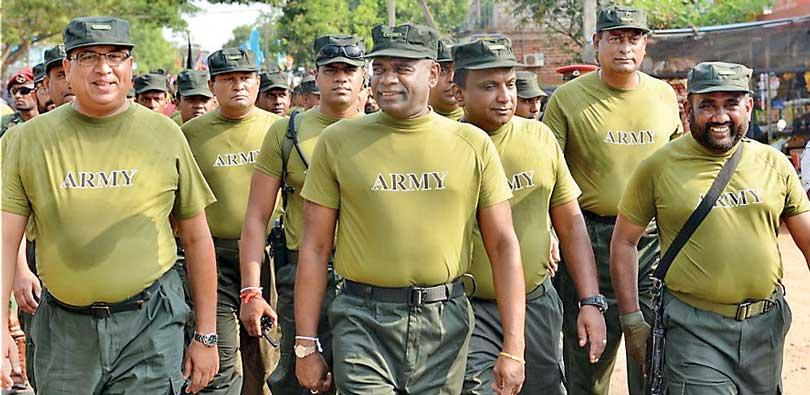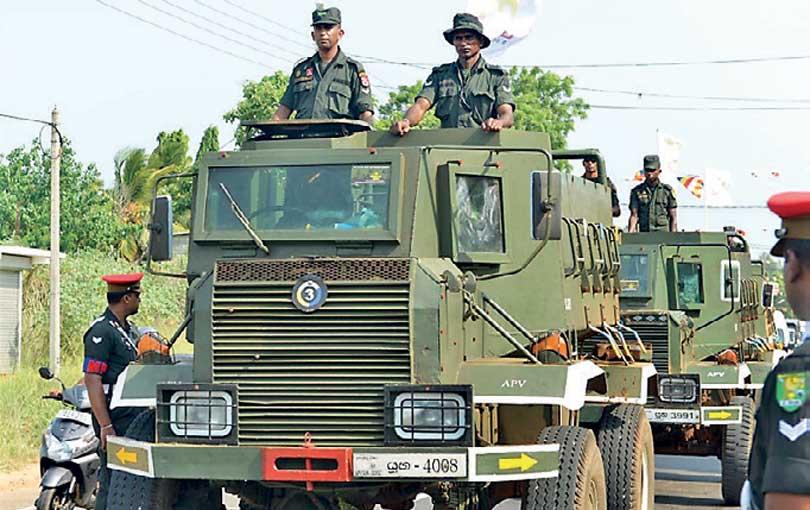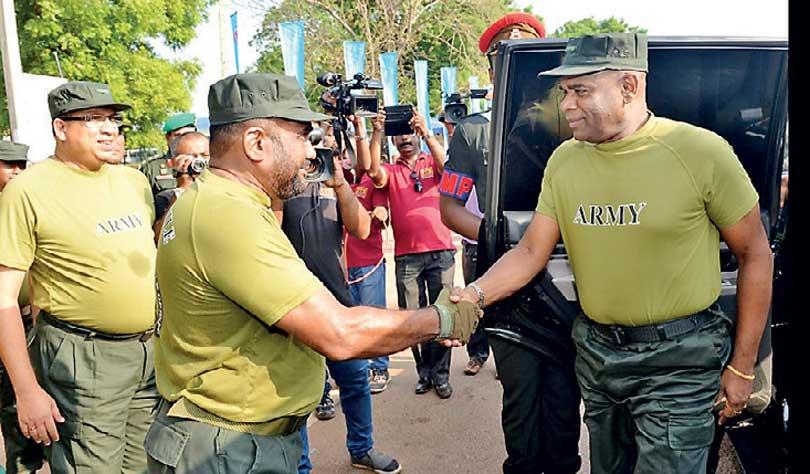 Sri Lanka Army's Air Mobile Brigade of the 53rd Division with a history of 25 years of excellence undertook its milestone anniversary spectacle -- the 310 kilometre-long 'Walk of Warriors' (Ranakaminge Pagamana) after a brief inaugural ceremony on Wednesday at the Medawachchiya town. They are scheduled to reach Colombo 11 days later.

Army Commander Lieutenant General Mahesh Senanayake, the live-wire behind the realization of the 'marching' project was at Medawachchiya, flanked by Major General Kumudu Perera, Commander, Security Forces - Wanni; Major General Athula Kodippily, General Officer Commanding, 53rd Division; Major General Kumar Jayapathirana, General Officer Commanding, 21 Division; Colonel Nishshanka Iiriyagama, Air Mobile Brigade Commander and several other senior Officers flagged off the walk after handing over the National and Unit Flags.

The 'Walk of Warriors' hopes to transmit the message that troops are always dedicated to the defence of the country as the 'Rata Rakina Jaathiya' and with the promotion of moves for reconciliation, irrespective of race, religion or ethnicity. It also aims to pay tribute to the memory of the fallen Air Mobile Brigade War Heroes and those who were injured and promote the dignified image of the Sri Lanka Army among the people.

More than 725 troops belonging to all units and training schools of the Air Mobile Brigade in addition to members of the Army band are taking part in the 'Walk of Warriors'. They are expected to reach the Independence Square in Colombo on June 8, after 11 days via Anuradhapura, Habarana, Dambulla, Naula, Ukuwela, Matale, Kandy, Kadugannawa, Kegalle, Pasyala, Nittambuwa, Kadawatha and Borella.

Members of the public including Muslims in Akurana, students in respective areas, several civil organizations and Army units en route from Medawachchiya to Colombo have reportedly organized rousing receptions to the participants in the anniversary walk when they walk past those areas.

When the 'Walk of Warriors' reaches Dematagoda, the Army Commander will join the walkers again and attend a special concluding ceremony that will be held at the Independence Square where the founder of the Air Mobile Brigade will be felicitated.