---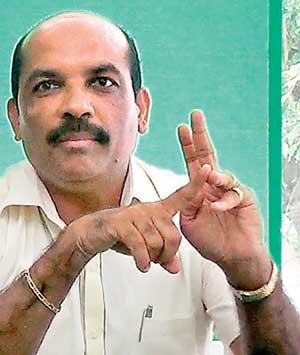 By Yohan Perera
The Government should give the correct picture to the people on COVID -19 without allowing others to utter about the disease, United National Party the ( UNP) said yesterday.
UNP former MP Palitha Range Bandara told a press conference yesterday that taking proper action and giving the correct picture to the people is the key to stop the crisis from reaching more dangerous proportions.

" The main issue today is the various utterances by everyone including former Opposition Leaders. We wonder whether there is a government and a ministry of health when we hear these utterances" the former MP said.

" Another issue which should be focused on is people escaping quarantine. The patient from Udubaddawa who had been tested positive for CORVID-19 is one person who had escaped quarantine" he added.

Also the former MP questioned about the rationale behind the government's move to declare today as a public mercantile and bank holiday. " Can the spreading of the disease be stopped by declaring just one day a holiday? " he questioned.

Asked whether UNP would follow SLPP and stop the election campaign, Mr Range Bandara said a decision will be made in this regard after monitoring the situation.
" Another issue which should be focused on is people escaping quarantine