---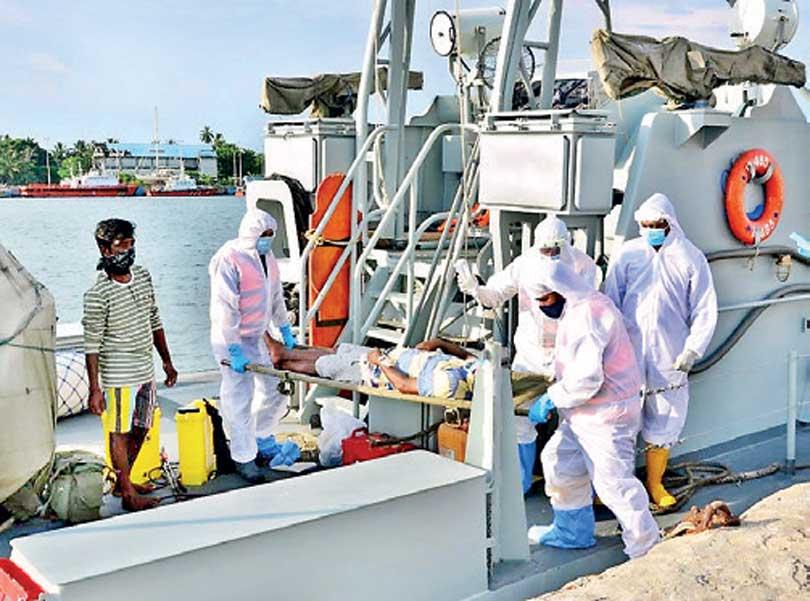 By Sumathipala Disyagahage
A fisherman who had taken seriously ill in the deep sea off Galle, was brought to the fishery harbour and admitted to Karapitiya Teaching Hospital by the Navy.

A senior Navy official said the Department of Fisheries and Aquatic Resources informed them of a fisherman on board a multi-day fishing trawler in the deep sea had suffered a stroke of paralysis and requested to bring him to the harbour.

Navy Media Spokesman Lt.Commander Isuru Suriyabandara said a team of Navy Doctors strictly adhered to the health guidelines in handling the patient in view of the Corona virus and provided him with first aid in the naval craft before admitting him to the hospital.