---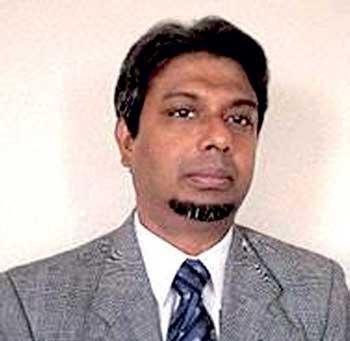 By Sandun A Jayasekera
Senior Electrical Engineer Kithsiri Liyanage was appointed Chairman of the Public Utilities Commission of Sri Lanka (PUCSL) by Power, Energy and Business Development Minister Ravi Karunanayake.

He will replace former chairman Saliya Mathew whose 5-year term of office ended recently.

Prof. Liyanage is the visiting Professor at the Department of Electrical and Computer Engineering at the Sri Lanka Institute of Information Technology (SLIIT) and the Professor of the Department of Electrical and Electronic Engineering of the University of Peradeniya.

His duties will include the overseeing of the transformation of the PUCSL from the position of power regulator of the country to a facilitator in the field of power and energy.
The minister obtained Cabinet approval to amend the PUCSL Act to arrest the current power deficit against the background of the legal and institutional barriers within the PUCSL creating a crisis situation.

"Due to legal issues, Renewable Energy industry has been delayed during the last five years. The institutional battles and the interpretation of legal powers between the PUCSL and the Ceylon Electricity Board (CEB) have delayed the development of the other power projects," Minister Karunanayaka has told the cabinet.

President Maithripala Sirisena also has expressed his unhappiness on the dispute between the power supplier CEB and regulator PUCSL and once said he would not attend the cabinet as long as the PUCSL and the CEB resolve their dispute.
Prof. Liyanage is the visiting Professor at the Department of Electrical and Computer Engineering at the Sri Lanka Institute of Information Technology (SLIIT)