---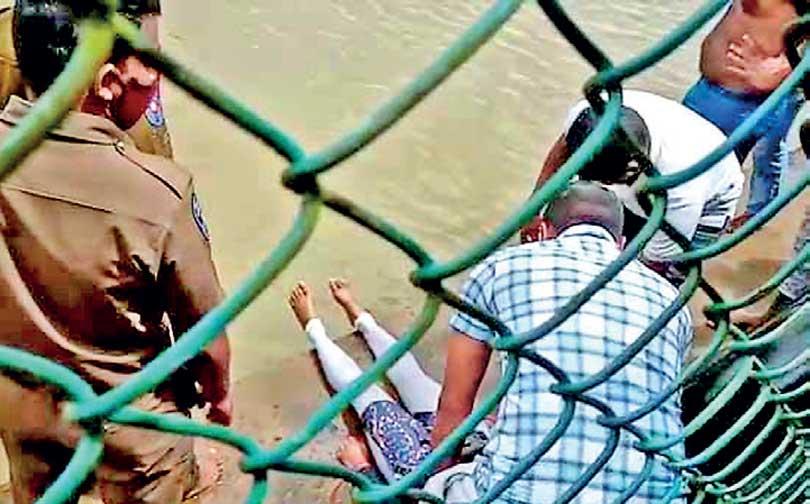 By Ranjith Rajapakse and Shantha Chandrasiri

A young woman who allegedly jumped into the Upper Kotmale reservoir was saved by the OIC of the Talawakele police CI Ruwan Fernando while a young man who had attempted to save her disappeared. The young woman in her 20s who escaped death miraculously was yet to be identified.

The 32 year old young man who disappeared in his attempt to save the woman was a father of two children. As he approached the woman who was drowning both of them had disappeared beneath the water and the woman emerged. CI Ruwan Fernando who happened to be passing by had dived into the reservoir and rescued the woman by dragging the woman to the bank by means of a rope thrown at him by other police officers and had rushed her to the Lindula hospital.

Police Life Guard, the army and residents of the area had launched a search for the disappeared young man. Residents of the area pointed out that the water level in the reservoir had risen due to the heavy rains experienced in the area.