---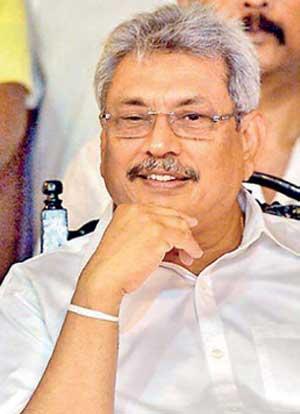 President Gotabaya Rajapaksa said external funding must be "development centric" by all aspects of such facilities because the timeline to reach normalcy in the country will be longer.

President Rajapaksa said this while addressing the virtual 'High – Level Event on Financing for Development in the Era of Covid-19 and beyond' organised by the Prime Ministers of Canada, Jamaica and the UN Secretary General yesterday.

He said the profiling of official debt and medium term emergency budget support loans by each major bilateral and multilateral lenders will not only provide macroeconomic space to meet private debt obligations and relax trade and payments systems but also restore confidence among private sector creditors to re-energise growth and investments.

"I underscored the need for development financing when I spoke with His Excellency Xi Jinping, President of the People's Republic of China, India Prime Minister Hon. Narendra Modi and US National Security Advisor Mr. Robert O'Brien. It is noted that Middle Income Countries seem to get subsumed under the overarching classification of developing countries and thereby their requirements are not wholly met.

The fast action by large bilateral, multilateral agencies without placing conditionalities among themselves and coming forward as development partners in respective developing and middle income economies is the responsibility of leading agencies and leaders of the world.

This dialogue must concentrate on how developing and middle income countries are assisted with emergency funding facilities, while encouraging countries to focus on the human development aspect including education, health, women and children, new export industries, food security and environment for a better and stable world.
Excellencies, I conclude recalling the words of the Buddha "arogya parama labha", meaning good health is the greatest gain," he said.
Middle Income Countries seem to get subsumed under the overarching classification of developing countries and thereby their requirements are not wholly met