---
'It is true that Piriven University status is set by the Parliament. However, it's a blessing we endowed from all Gods who protect Sri Lanka." Dr. Wijayananda Dahanayake – Minister of Education. On the debate on incorporating the university on 16-17, September 1958 in Parliament.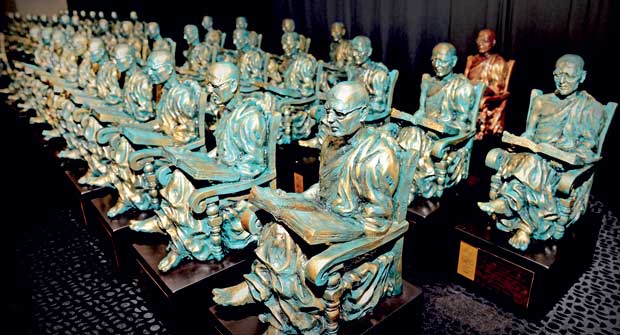 I believe establishing a University for Sri Lanka is a gift as well as having the honour to read for a degree in Sri Jayewardenepura (SJP) University is also another gift.

'Vijja Uppattam Setta' (among all that arise, knowledge is the greatest)
The Vision of 'Prosperity through Education "with acquiring the knowledge and wisdom through Education towards the elevation of our Motherland for prosperity is the proud Mission of our University.
All carrier achievements of the daughters and sons of who are at its highest echelon of success in government and non-governmental organizations to be tribute by SJP mother on October 20, 2017. Undoubtedly, she will value and accept all success sincerely, wholeheartedly with pride.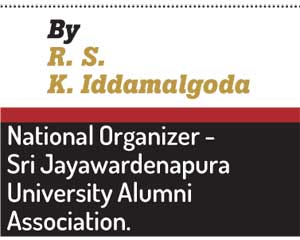 'Sri Jayewardenepura Pradeepa Pranama Ceremony 2017' is organized by the Alumni Organization of SJP as in the previous year. The utmost objective of this mission is to network among Alumni members, to be committed and to invest amongst each other, to honour and respect our mother SJP and to impart fame and recognition for her.
With the life-long bond the SJP University and its Alumni Association, we were able to organise 'Sri Jayawardenepura Pradeepa Pranama 2016' in a glamorous manner, which we believe marked its pinnacle of success. This year too, our effort is to select the 'best of out the best' to tribute and reward them for their yeomen service to our nation. 'Pradeep Awards' will no doubt will recognise the Award Winners, as well as, ignite and bring about fame and recognition to eciprocate our Mother University.
Each and every undergraduate and graduate is a different and a unique human being. They inherit innate talents and acquires a specialisation in multi disciplinary subjects coupled with core competencies. With their variety of skills and competencies they have one identity of belonging to the same family of Mother SJP University. Undoubtedly, needless to say she acquires the distinction and the pride of being a Mother to all the sons and daughters of SJP family. In turn, our beloved Mother – SJP University have given us the SJP spirit, courage, commitment and energy to embark on our journey of specialisation.
"Each and every Alumni member are children of one generation of our SJP mother; in spite of the differences in ethnic groups, religion and social standards"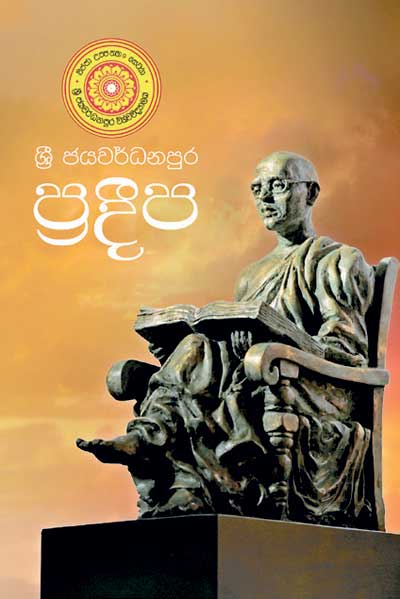 Whatever we do, we do to the best, whatever we achieve we achieve it to the pinnacle of success!
In achieving our mission, The messages we pass to the society is that: Each and every Alumni member are children of one generation of our SJP mother; in spite of the differences in ethnic groups, religion and social standards.
Irrespective of these differences our generation has only "One University "and that is SJP; within a strong networking cluster our sustainability is assured.
Henceforth, we most earnestly request each and every one of our Alumni members to rally around SJP University to:
Come again, to the campus to embrace her and to acquire the profound fragrance and to feel the warmth of excellence; to sing along the University song to take you back to your sweet momentous in the University; to enjoy each other's company by talking of happy and sad moments of our life; to be together to commit that we will always stand for SJP University; to bestow the best we have to reciprocate to our own university, to our society and to our country.
The underlying reason for this request is that this University belongs to you, it cannot be changed and will not be changed! Do bear in mind that, your bond with the University will not conclude, by you becoming a Graduate. This bond will be a continual relationship throughout your life time!