---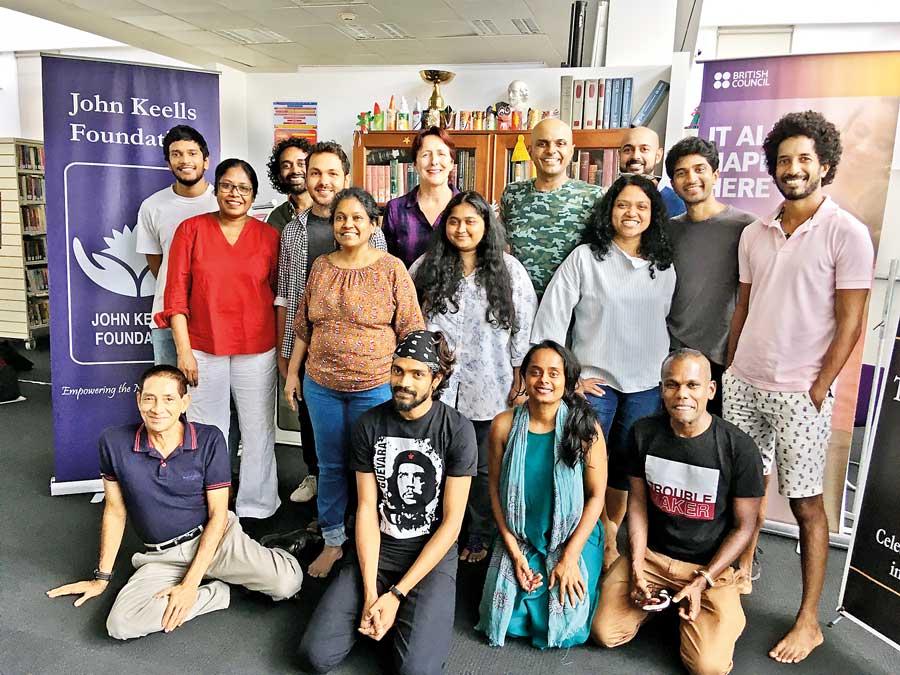 The participants with Fiona Shaw
The Gratiaen Trust is proud to announce that, in partnership with the John Keells Foundation which sponsored logistical expenses, and the British Council, which provided the venue, a masterclass was held recently for playwrights who have won, been short-listed or judged the Gratiaen Prize and actors working with these playwrights. The masterclass was the first in a series the Gratiaen Trust plans to hold. Here renowned writers and artists will share their expertise to strengthen the creative writing of Gratiaen authors.
The day long masterclass held last month took participants through several exercises that highlighted how a good play script weaves emotions, rhythms, movement and sound to communicate

"A good script needs to draw audiences into a play from the word go, and language isn't its only element" said Fiona Shaw who took participants through the process of weaving visual and experiential aspects of a play into a script. Among those who took part were some of Sri Lanka's leading theatre professionals such as Sumathy Sivamohan, Seneka Abeyratne, Jehan Aloysius, Delon Weerasinghe,Arun Welandawe Prematilleke, Ruhanie Perera, Jake Oorloff, Nadee Kammallaweera and Visakesa Chandrasekaram.Kaushalya Fernando,Bandhuka Premawardena,Imesha Athukorale,Brandon Ingram, Rajinda Jayasinghe and Akalanka Prabashwara assisted the playwrights by enacting selected scenes.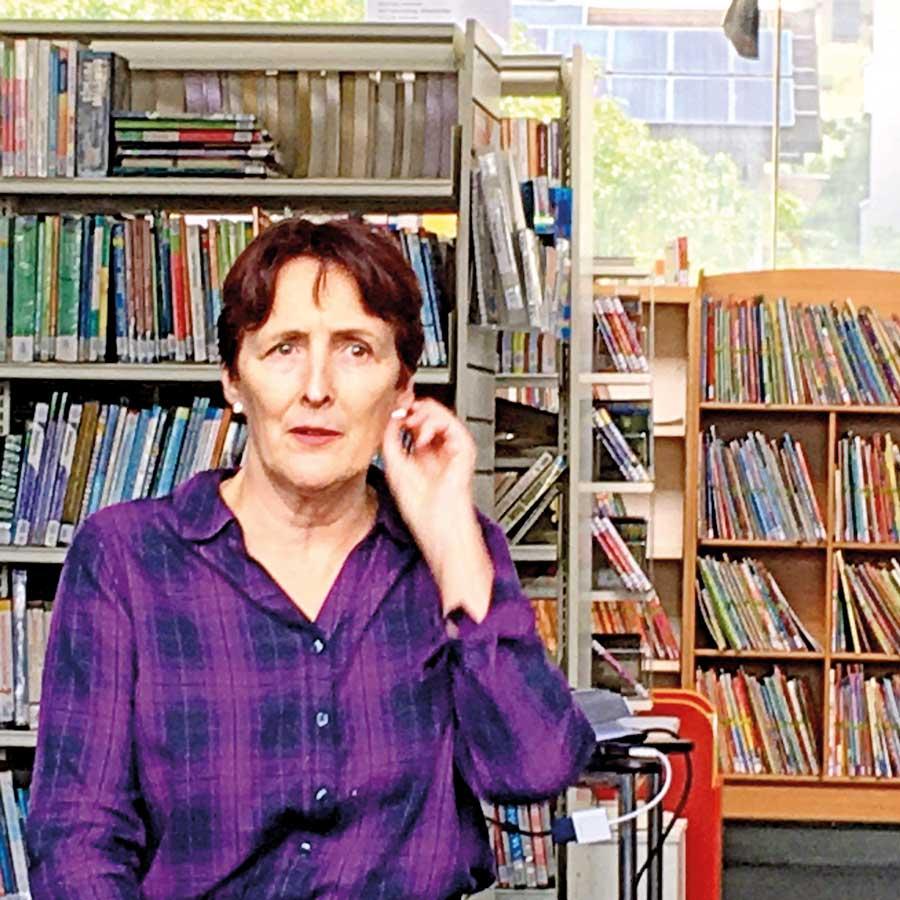 Fiona Shaw conducting the Masterclass

The day long masterclass held last month took participants through several exercises that highlighted how a good play script weaves emotions, rhythms, movement and sound to communicate. Shaw stressed that experiential aspects or "the truth of emotion" generated in the audience is often not dependent on language itself. Much of the masterclass was spent, therefore, on the importance of creating mood, rhythm and movement. With these tools, she demonstrated how a playwright could actually write less to provide more room for actors to lend their creative interpretations to a play.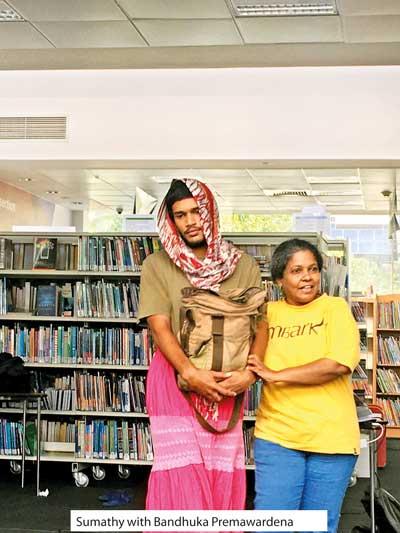 Jehan Aloysius said that the masterclass was stimulating and creative because it shook long held beliefs about text, language, performance and habit. Shaw, who took the masterclass entirely on a voluntary basis, gave her time generously and offered her expertise; drawing from her wide range of experience working in the Shakespearean theatre, comedy and film. At the same time she was extremely impressed with the local talent she witnessed.

The masterclass with Shaw is one the key highlights of an extremely eventful year for the Gratian Trust. Looking back on 2019, Neloufer De Mel, Chairperson of the Gratiaen Trust said "We started 2019 with a very encouraging response to the call for entries for the 2018 Gratiaen Prize and the H.A.I. Goonetileke Prize for Translations which, for the first time, also had an entry in the Tamil language. A new website was also launched which, besides being more appealing and user friendly, acts as a very good resource and archive."

Through initiatives like the masterclass, workshops and outreach programmes - one is planned for February which will take place in Jaffna, the Gratiaen Trust hopes to help Sri Lankan writers learn and be inspired by the best literary professionals in the region and from around the world. In August, The Trust conducted a workshop on editing with Ritu Menon.

Shaw is a renowned Irish actress, and theatre and opera directress. She is most popularly known for her role as Petunia Dursley in the Harry Potter film series, as Marnie Stonebrook in season four of the HBO series True Blood, and as Carolyn Martens in the BBC America series Killing Eve. Shaw has also worked extensively with the Royal Shakespeare Company and the National Theatre of Great Britain. In 2001 she was awarded an Honorary CBE. The Trust was extremely privileged to have Shaw inaugurate its Masterclass Series.