---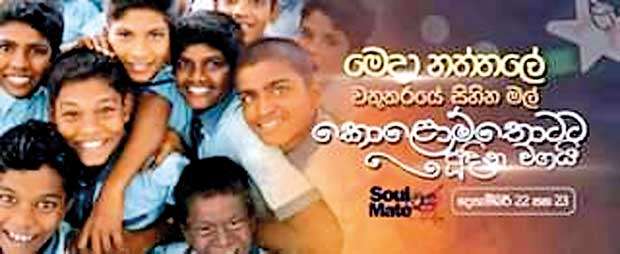 In order to celebrate this year's Christmas giving it a spiritual value with a vision of ethic, 'Soulmate' - an active social group has planned to bring the little ones living in line-rooms in estates to Colombo and make them enjoy the glamour of Colombo City and make opportunities for them to experience the Christmas festivity.
The children from hill country estates will travel from Badulla to Colombo by Train to participate in this programme of activities arranged on December 22 and 23. Soulmate Group also has planned to give these children an opportunity to acquaint with the other children in South and enjoy with them by visiting and experiencing the splendid atmosphere of 5-star hotels with swimming-pools in the city and elegant shopping complexes and also to visit places like the harbour and airport. The children will also receive gifts from these places.
The Soulmate's prime objective is to provide an opportunity for these children, who are deprived of social relationship due to communication gap and inherent poverty of their families.
---
The readers are also invited to join and help this cause, which is focused to improvise the lives of little children who are living in estates, by sending your generous cash donations to Sampath Bank Account No.117561003978 - Super Branch, Colombo, opened on behalf of Soulmate.
For more information please contact : Gishan 0777217315, Sashini 0775434217 and Shehan 0772259585
---