---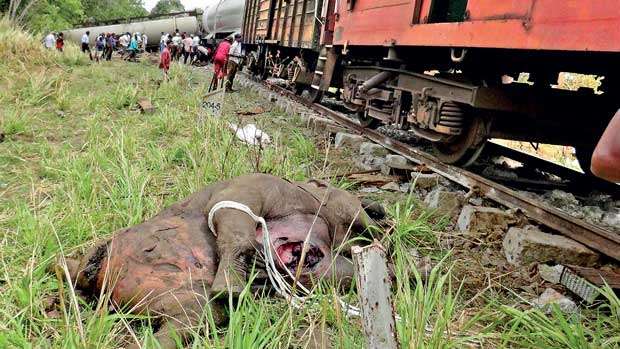 Breathing its last
Usually the train drivers know the time when elephants cross over and their patterns

So much is happening which is having a negative impact on our amazing elephants

Beehive fences are another natural elephant deterrent creating a socio-economic boost to poverty stricken rural communities

Govt. officials and wildlife enthusiasts speak of new ways to curb elephant-train accidents after the Habarana incident
A few days ago, Sri Lanka witnessed one of the most heart-breaking train accidents. Although it did no damage to any humans, it did take away the lives of five elephants. One of the victims was a mother-to-be and the accident took away its foetus as well. While this isn't the first incident where elephants were hit and killed by a train, it does seem to be a case of neglect on the part of the authorities – or on a different note, a case of installing and using the latest technologies. However it is appalling to note that a 100-year old railway system still has no permanent solution to control or stop elephant-train accidents. As it is always a case of neglect, the future of elephants doesn't seem to be bright from a conservation point of view. However, in this particular instance, the Daily Mirror learns that all precautions were in place at the time of the incident. Investigations are already being done by the Habarana Police and the Department of Railways, but the damage caused is irreversible.

Hence the Daily Mirror sheds light on the incident and a possible solution that could be implemented in the long run.

The incident

At around 4.30am on September 18 (Monday), three elephants were killed after a herd was hit by the Batticaloa bound train which was pulling eight oil tank wagons. The incident occurred at the 127th milepost between Habarana and Palugaswewa Railway Stations. According to the Railway Control Room the train engine and two oil tank wagons had derailed. One of the tank wagons had begun to leak. Hence the people in the area were more interested in collecting oil rather than checking on the status of the elephants. As a result two more elephants had succumbed to their injuries. However the derailed train had been removed and train services had been restored.

"New solution needs to be in place"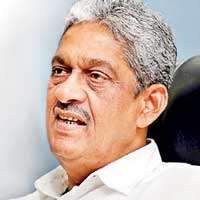 Speaking to the Daily Mirror, Minister of Sustainable Development and Wildlife General Sarath Fonseka said that since it is a new problem, a plan for a new solution needs to be mapped out. "There are vast jungle stretches on either side of the railway tracks and it's not practical to put up electric fences on either side as they (elephants) need to move. I don't think the Railways is willing to take any precautions at this point, but we need a high-tech method to solve this issue. It needs to warn the trains regarding an animal that is there on the tracks. In terms of improving lighting conditions, again there will be practical issues since there are places with bends. Reducing the speed limit is also not an option, but we need to work on a solution soon. It may not happen immediately, but we are trying to work with a few interested groups to plan out a solution in the near future," said Fonseka.

"Issue needs to be handled on a technical level"

In his comments, Ministry of Transport and Civil Aviation Secretary G. S Withanage said that several discussions had been already held with the Railway and the Wildlife Conservation Department and a few suggestions had been made regarding this issue on a technical level. "There are suggestions to identify elephant passes and send messages to these elephants about an oncoming train. These projects could be implemented at a low cost. There were suggestions to attach sensors so that the train driver would know that there is an elephant within a distance of a kilometre. Hence we have requested the DWC to hand in these proposals and then we would conduct feasibility studies and implement them after weighing out the pros and cons. However we are trying to come up with a solution as soon as possible," said Withanage.

"It's a question of whether the driver exceeded the speed limit"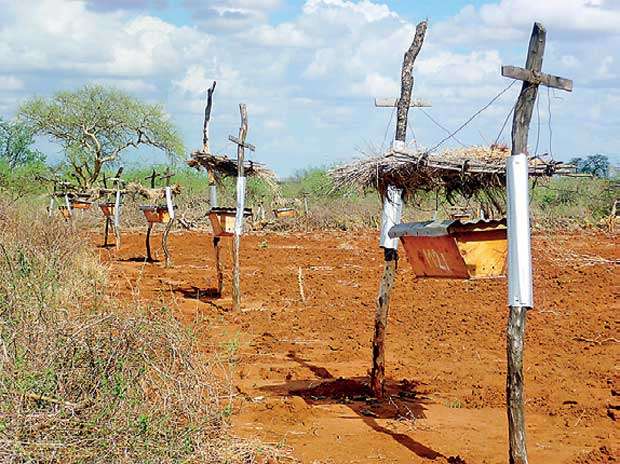 Beehive fences in East Africa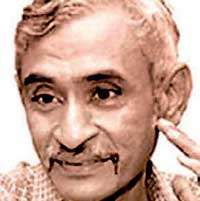 Airing his views to the Daily Mirror, wildlife enthusiast and Environmental lawyer Jagath Gunawardana said that in this particular instance the DWC had already taken necessary precautions to prevent elephant-train accidents. "They have installed boards and this is a place where the Railway Department has also set a maximum speed limit. Hence with all those precautions in place, I wonder how this incident took place. Therefore the DWC has to conduct a thorough investigation. According to the villagers the train had been travelling fast and this raises the question whether the driver exceeded the speed limit? During the dry months elephants roam around more than usual in search of food, fodder and water. As far as I'm concerned the DWC has conducted seminars and workshops for Railway officials on how to reduce elephant-train accidents and it could be that this driver was unaware of such a possible encounter. But the matter has to be investigated immediately," affirmed Gunawardana.
---
Bees and beehives : A viable solution?
One maybe amazed to find out that a gigantic animal such as an elephant fears a tiny bee. Although a bee's sting cannot penetrate through the thick hide of an elephant, a swarm of bees could sting the most sensitive areas of an elephant such as the trunk, mouth and eyes. As such, the threat of bees has been identified by conservationists as a mutually beneficial solution. Hence, researchers and advocates have persuaded farmers in many countries to capitalise on the elephants' fear of bees and use it as a potential fence to protect crops from this animal.

As a result, beehive fences have been identified as another natural elephant deterrent creating a socio-economic boost to poverty stricken rural communities through pollination services and harvesting on 'elephant-friendly honey.' As most elephant – train accidents take place in rural Sri Lanka, it could be an effective method to mitigate this issue on the long-run.

Several countries such as India and many African countries have been working on this idea and there have been positive results. For this purpose both old and new beehives could be used. It has been observed that elephants avoid both trees with full hives as well as empty hives. It is also a more cost effective method of tackling the issue rather than installing electric fences. In addition to that, beekeeping is an environmentally friendly industry.

Elephants not only keep away from bees, but they even avoid the sound of bees. This was proven during a pilot project carried out in Rangiya Division, India using an electronic buzzer with the sound of honeybees at a railway track to keep away elephants straying on to the tracks. Once installed, the number of elephant-train accidents has drastically reduced.

Sri Lanka could very well consider this option as beekeeping is not a new industry. In fact bee honey is used for medicinal and culinary purposes while the beehive itself is a delicacy. As such, by initiating this project, many farmers in rural areas could be empowered to invest in a sustainable source of income.

---
"We deny the fact that the train was speeding"

Speaking to the Daily Mirror, General Manager of Railways Dilantha Fernando said that initially there had been a herd of 25 elephants. "When the driver had horned, the herd had dispersed, but these four elephants had returned to the tracks. We deny the fact that the train was speeding because it was a train transporting oil and the wagons were heavy. In addition there is a hilly area on one side and it is not a straight stretch where the driver can go at a high speed. But a researcher has come up with a new idea to fix a unit to the railway tracks and send a wave to the elephants when a train is approaching. We have already fixed a radar system in Mannar about a year ago and it has been successful. We have identified 83 such locations where elephant-train accidents are likely to happen," said Fernando.

At this point it is quite interesting to note that business tycoon Dhammika Perera, in one of his public speeches in March this year, had addressed the issue of elephant-train accidents. According to his observations, a train's horn and the hearing capacity of elephants are at different frequencies. So when inquired from train drivers they hadn't found a solution. When inquiries were made regarding the times of the day, they had said that they could see an elephant during the day, but not at night. In turn, thermal heat sensors were attached on to the trains which in turn contributes to slowing down the speed of trains. This is part from a DWC officer travelling in front. These precautions were only necessary during the dry season and the results were positive. Hence if a project at its experimental stage was successful, why it could not be executed in other parts of the country remains a question?

"4% of elephant deaths happen due to train accidents"

Airing his concerns regarding the issue, Director General of DWC Chandana Sooriyabandara said that many authorities need to team up to find a solution. "The Railway Department and the DWC have worked closely for the past 20 years and we have carried out awareness programmes on several occasions. We have placed signboards at locations where these accidents are likely to happen. We used to send a wildlife officer, but now it doesn't seem to be practical anymore. If the driver could be warned two or three kilometres ahead then this issue could be solved to a greater extent. We need to use technology more than manpower and we have identified several places on this track that need such equipment. However, 4% of elephant deaths happen due to train accidents," explained Sooriyabandara.
When asked about the sensor system which had been installed he said that since there were technical issues it had to be removed. "Most of these are done as pilot projects and sometimes they fail to produce results. Since there is nobody to do the monitoring we have to remove if they don't seem to be successful," he said.

"Most solutions seem to be negative than positive"

Adding in her thoughts regarding this heartbreaking incident, wildlife enthusiast and Director of Passion, Otara Gunewardene said a similar incident happened a year ago. "Even during that incident a mother and her babies were killed. The photos are horrifying. It is mostly horrifying because the innocent victims were probably going to get some water to drink or some food to eat. There were radars, train timings and speed limits spoken about then. Usually the train drivers know the time when elephants cross over and their patterns too, which can help to minimise accidents. These accidents do happen, but when the same thing keeps happening over and over again it becomes an issue. So much is happening which is having a negative impact on our amazing elephants. Even much of the solutions being discussed to apparently help them are more negative than positive. So much effort is put in to building facilities for tourism but so little effort is put in to protecting what the majority of tourists come to see," opined Gunewardene.

Allegations of drunk driving false : Habarana Police OIC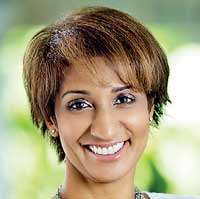 Speaking on this issue, Habarana Police OIC Jayalath said that allegations of drunk driving were false. "When I spoke to the driver he said that since the train had eight oil tank wagons he had to travel at a particular speed since there was a bend. If the speed was reduced, he wouldn't have been able to control the train.

But due to its weight, the train wouldn't have gone at a high speed as well. If a train is stopped at once, there can be a huge damage. Accidents that happen on the road and on railway tracks are different. One can apply brakes on the road to minimise the damage, but this is not applicable on the railway tracks," said OIC Jayalath.