---
Hailing from a respectable family in Batapola, Ambalangoda, the late Nimal De Silva was a young boy when he came to Richmond College for his higher studies in the late 60's. After completing his A/L's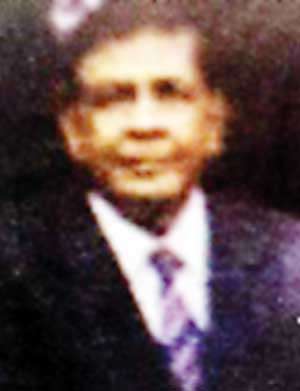 he proceeded to Japan to pursue higher studies in engineering. There he met Saeko and married her. They were blessed with two little daughters and after 18 years in Japan, he and Saeko, decided to return to Sri Lanka. Their goals was to start an industrial factory. Making a start with only 18 machines Nimal developed his factory so that the number of machines read 300. These machines were producing surgical linen. His company is none other than Global Surgical Products Ltd, which is a leading company producing surgical linen in Sri Lanka. They mainly export their products to Japan, a country where he had made a lasting 40-year-relationship. He made this relationship with Mr. Kawashima of Kawashima Bandage Company Ltd. of Hamamatsu, Japan. While in Japan, he along with his brother Sarath, established Global Institute of English in Hamamatsu, which became very popular.
He was a very strong pillar of 'The Richmond College Union', (Colombo), especially the 60-70 Group. Here he served in the capacity of treasurer for 3 years. He has helped the group in numerous ways, not only generously supporting the Group with financial grants, but by hosting numerous get-togethers at his place for all his friends. He was such a generous person to all his sub-ordinates and colleagues, including his servants, friends, not so affluent relations and even caddies at the Royal Colombo Golf Club, a place which he frequented often. Though he helped many, he kept this information very confidential.
At the age of 72 he succumbed to complications following a surgery. He left all of us, including his beloved wife Saeko, 2 daughters Nina and Rumi and his 3 grandchildren. May he live peacefully in Sansara!

Dr. Fredrick Abeyratne and Bandula Weeraman