---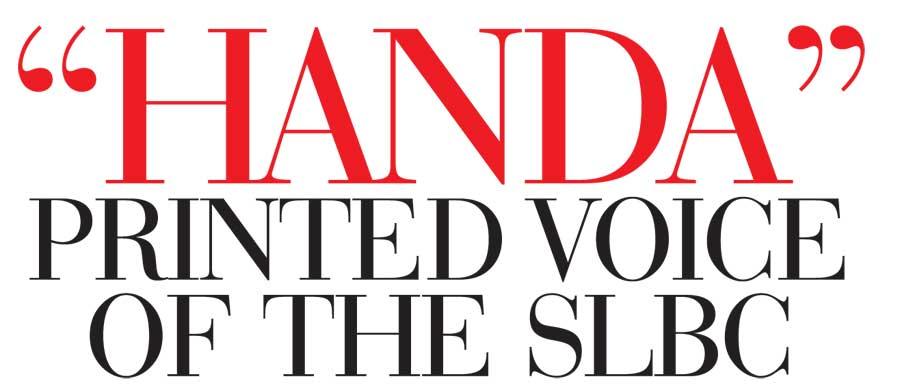 For the numerous fans of the Sri Lanka Broadcasting Corporation, the SLBC produces a tri-monthly radio journal called Handa (Voice), carrying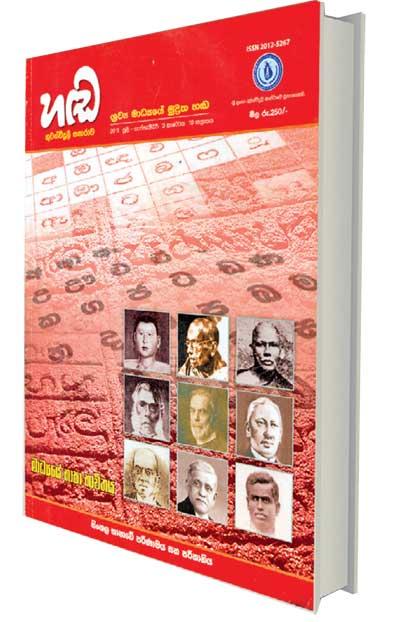 the following slogan on each cover page: "The printed voice of audio media."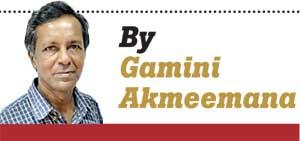 As a long time fan of both radio broadcasting as well as the SLBC's elegantly turned out journal, I was quite upset when informed last year at the station's roadside outlet that Handa was no more. But it's back with some flair, if not a bang, with this year's July-September issue.
Compiled by veteran journalist and broadcaster Thilakaratne Kuruvita Bandara, this issue has an impressive collection of essays on the theme of language and its evolution, and deals specifically with Sinhala while devoting space to its historical relationship with other languages from Sanskrit to Tamil and English. Handa has always had an intellectual bent, publishing authoritative articles on not just radio broadcasting but on many related themes, including the cinema, music, visual and performing arts and literature.

It has featured celebrated broadcasters such as Karunaratne Abeysekara, Premakeerthi de Alwis and Vernon Corea, highlighting the song writing talent of the former two, musicians ranging from Sunil Shantha to C. T. Fernando and Clarence Wijeyawardana, film makers and actors, lyricists, dramatists and musicians. These well-researched articles, illustrated with valuable archival photographs, are always a pleasure to read while of great value for anyone researching the lives and the works of these giants of the past. A collection of back issues constitutes in fact a Sri Lankan Hall of Fame in print in the absence of any other.

Resuming the journal's habitual broad-based approach, the editor has compiled this issue with articles by academics and journalists as well as experts in digital media and printing. He has also selected articles written long ago on language and its usage by novelists Martin Wickremasinghe and K. Jayathilake, poet and lyricist Mahagama Sekara, newspaper editors D. B. Dhanapala and B. A. Siriwardhane alongside those by contemporary writers Keerthi Welisarage and Daya Dissanayake.

This collection of essays and articles on the evolution of the Sinhala language will undoubtedly rank this issue of Handa as one of the most important from the viewpoint of offering the reader scholastic knowledge as well as entertaining, anecdotal writing in a nutshell.
The solitary article in English titled 'Language: A Daily Miracle' is by Dr. Edwin Ariyadasa.
A short but very informative article by Arunasiri Jayawickrema about Radio Dambana community radio service catering to the aadivasi community in Dambana introduces to readers (and listeners) the one FM station in this country they are most likely to have missed (you can tune in to on FM 95.4). As community radio is still a rare concept here, Radio Dambana is something of a novelty.

Writer Rohana Kasthuri discusses how language should be approached in radio drama, taking examples from prominent SLBC dramas.
Givantha Arthasad, external lecturer of print technology at the Sri Jayewardhanepura University, offers a fascinating overview of how dictionaries were created in this country, chiefly a colonial era development with considerable contributions of Christian sources such as Fr. Benjamin Clough, the Dutchman behind the first Sinhala-English dictionary (1892) and the two dictionaries by Baptist missionary Charles Carter.

Prof. J. B. Dissanayake delves upon the Sinhala Unicode alphabet, while Pandith Madulugiriye Wijeratne and Anuradha Jayasinghe, lecturer from the University of Kelaniya, writes about Tamil influences in the development of Sinhala. Prof. Sunanda Mahendra writes about his personal experiences when he was managing-producer of the BBC's Sandeshaya programmes between 1969-71. These, and other, informative articles make this a very readable issue.