---
A family of five children living in Kitulakanda at Radawana are in a predicament because the family's 35-year-old bread winner D.K. Kumarsinghe (35) is seriously ill with intestinal cancer.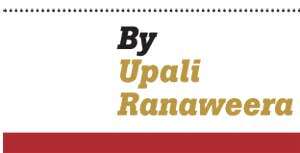 The children's mother, Wasantha Kumari said they had been struggling for survival for more than three years from the time her husband fell ill. The eldest in the family is an 18-year-old girl who left school recently and the others are aged 15, 10 and 8 with the youngest being a four-year-old girl.

"My husband maintained the family with the meagre income he earned as a coconut plucker and a manual labourer in the area. He developed a cancer in his anus and underwent a serious of surgical operations but without a permanent cure. Doctors in the Watupitiwala and Gampaha General Hospitals who examined him found his kidneys were badly affected. Despite his illness he continued to work because of economic constraints faced by the family particularly the children's schooling.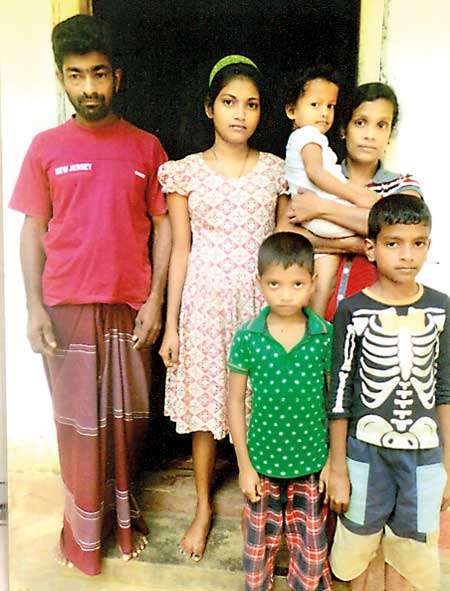 "However, he was incapacitated when he met with an accident causing him to suffer from fractures in the lower and right upper and lower limbs. Currently he is bed-ridden leaving the family to the mercy of our neighbours who help us out of sympathy. Schooling of my three sons has come to a standstill because of the hardships we are facing. Meanwhile, our 10-year-old child is also suffering from a kidney ailment but I am not in a position to spend for his medical tests recommended by doctors. My husband is required to undergo another surgery. "I have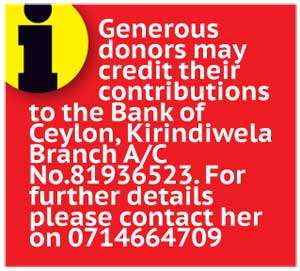 not been able to get my youngest daughter admitted to a pre-school becuase of the expenses. We are not entitled even to the Samurdhi allowance. Recently we were ejected from the house we lived in because of the arrears of rent and we shifted to another house. The present landlord has warned us not to run into arrears of rent," the children's mother Wasantha Kumari said.

She requested the public and civil society organizations to help provide treatment to her husband and their 10-year-old son and to spend for their schooling which the children urgently need.
The Grama Niladhari of 390/c Kitulkanda division in Radawana has confirmed the sad plight of this family and recommended public relief.