---
"When you are sorrowful look again in your heart, and you shall see that in truth you are weeping for that which has been your delight."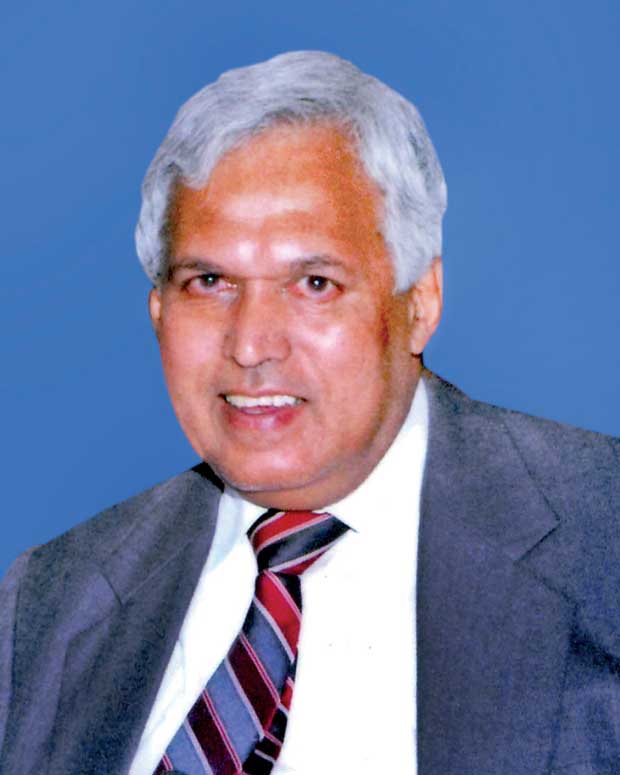 - Kahlil Gibran
I wish to thank the Almighty God for His grace that is upon me to pen these thoughts about my late husband, Jith de Fonseka. Even though I am not a writer, it was in my heart to honour him, as it is 4 years since he went to be with Jesus.

I never thought it would be possible for Suranjith, Sarita and I to continue with the journey of life without Jith. We were a very closely-knit family and had great times together. Jith was an amazing husband who always chose to do his best for the family. Spending quality time with each of us was his main priority. I can hardly remember him saying 'no' to any request that the three of us made. He would go out of his way to do anything to make us happy. We truly miss the times we had together… we would laugh and joke together amidst the busyness of life or make it a point to have at least dinner as a family, pray together every day, sneak in a holiday so that we could enjoy one another's company while getting some rest or have family-night about once every few weeks – all because we believed and still believe in 'family'. What we miss the most is the time the four of us used to have when we got into one big bed and had close, intimate chats about anything and everything.

Jith also had very sincere qualities when it came to his friends. He would never forget even the smallest thing anyone had done for him, even in the years gone by. He was very simple and a person without guile. He was no respecter of persons and treated the most affluent person the same way he would the poorest of the poor. I truly admire these amazing qualities he possessed as they were rare.
He had the highest regard for his parents who were unique and wonderful people.

Jith's faith in God was simple, yet profound. As a family, we came to realise this even more during the time of his last illness. He had such simple, child-like faith and trusted Lord Jesus with regard to everything. Even when faced with impossible situations, he believed that God's plan and purpose for His life would prevail. There was not a trace of doubt or fear and he rested in knowing that he was a child of God who was absolutely loved by Him. There is so much that the three of us have learned from him and we are so grateful to him. He was truly a very special human being and we are so thankful to God for ordaining us to be 'family'. We treasure the years the Lord gave us together, as they are priceless and will never be forgotten.

Jith's motto was always "…as for me and my house, we will serve the Lord" (Joshua 24:15) and we will pass on this legacy to the next generation and the generations
to come.
- Kithmani