---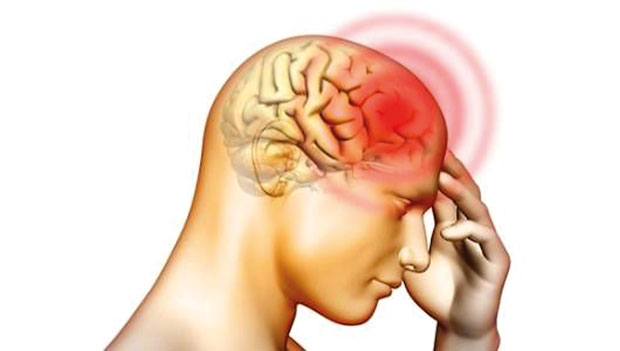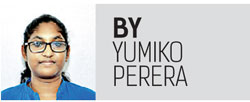 Meningitis is an inflammation in the meninges membranes. Meninges membranes cover the brain and the spinal cord. The primary function of the meninges and the cerebrospinal fluid is to protect the central nervous system.

There are several types of meningitis infections such as bacterial, viral and fungal. Meningitis is almost always caused by bacterial or viral infections that begin somewhere else in your body besides the brain, like your ears, sinuses or throat. The bacteria then travel through the bloodstream to the brain. Depending on the patient's age and the type of infection, meningitis could prove to be deadly. Viral meningitis isn't nearly as serious as bacterial meningitis.

Dailymirror got in touch with Doctor Deepal Perera, a Pediatrician, to shed light on the subject.
"The inflammation that causes meningitis is normally a direct result of either a bacterial infection or a viral infection. Other than that, fungal infections are known to cause meningitis too. There are instances where the inflammation caused by the infection progresses past the membranes of the brain or the spinal cord. This process is then called Encephalitis, or in layman's terms, the inflammation of the brain.
Infants and toddlers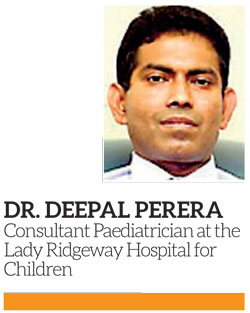 Infants and children under two years seem to have the highest incidence of contracting meningitis, especially during the first few weeks after birth. Underlying immune system problems that are present at birth and increased exposure to infections increases the risk of meningitis in children.

Neonatal meningitis is often life threatening to newborns and bacteria such as E. coli, B Streptococcus and Listeria are notorious to causing meningitis. Neonatal meningitis is a potential cause of cerebral palsy if not properly diagnosed and treated. Toddlers have the risk of contracting meningitis through bacteria and the condition could ultimately result in meningococcal meningitis which is a rare, but serious bacterial infection. Other than bacteria, certain fungi and viruses are known to cause meningitis as well. How serious the condition is and how doctors should treat them depends on which type of infection a person has.

Why it's deadly
Meningitis proves to be deadly if it's not treated immediately. That is why it's extremely important that you pay attention to the symptoms and get prompt medical treatment at the earliest. The symptoms of bacterial meningitis strongly resemble the flu.

Symptoms include: fever, cold hands and feet, vomiting, drowsiness, fatigue, irritability, muscle pain, pale, blotchy skin, severe headaches, sensitivity to light and still neck.

Bacterial meningitis is life threatening while viral meningitis tends to be less severe. Fungal meningitis occurs in people who have an extremely weakened immune system. If bacterial meningitis goes untreated it can lead to lasting disabilities such as deafness, speech impairment, brain damage, blindness and paralysis. If diagnosed and treated early enough, most people do recover. As the infection spreads, it can lead to an overall infection of the organs of the body and its systems.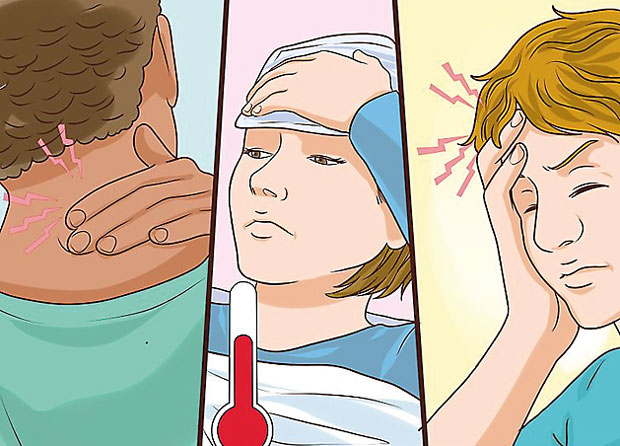 Treatment
The age of the patient is a key factor when treatment is given for meningitis. Early diagnosis is extremely important and involves culturing blood and spinal fluid. A CSF (Cerebrospinal fluid analysis) has to be done and neonatal patients are treated continuously for 21 days and sometimes even more than that," said Dr. Perera. Prompt treatment can mean the difference between life and death. Prevention is better than cure and because of that there are certain precautions that you can take in order to prevent bacterial infections that could ultimately cause meningitis.

These precautions are: Don't share glasses, water bottles or eating utensils, wash hands often with soap and water, always use clean tissues and towels, keep your distance from infected people, boost your immune system and obtain prompt treatment.