---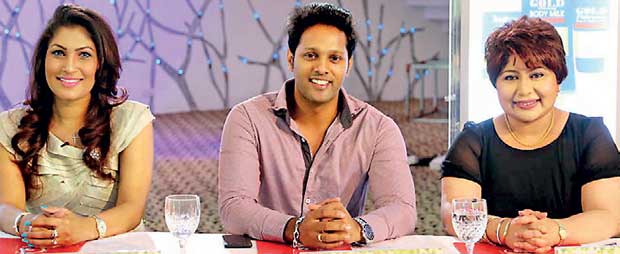 'Derana 4rever Miss Sri Lanka for Miss Earth 2016', which involved rigorous preparations by the participants as well as organisers from July onwards, came to a fitting finale recently at Citrus Waskaduwa.
With its rich history of producing several glamorous beauty queens, including Jacqueline Fernandez, who has wowed Bollywood, this pageant is considered the ultimate quest for aspiring Sri Lankan beauties, while fashionistas and glitterati, as well as the entire nation, were looking forward to the outcome of the scintillating final event.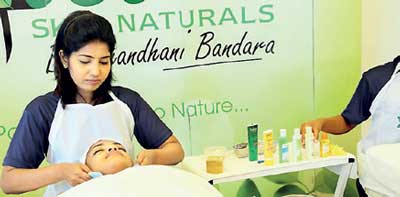 4rever Skin Naturals Founder and Chairperson Chandhani Bandara backed the nation's search for the 'fairest of them all', adding to the brand's allure as Sri Lanka's leading manufacturer of wholly natural, herbal beauty products.
Chandhani Bandara was part of the elite panel of judges, along with a host of other notable personalities in the beauty and fashion industry, at the Derana4rever Miss Sri Lanka for Miss Earth 2016' pageant. The event also featured pageants such as '4rever Best Stunning Hair', '4rever Best Youthful Face', '4rever Best Glowing Skin' and '4rever Top Model', which further reinforced the brand's association with specific applications and aspects of beauty treatment. '4rever Miss Green' was awarded in recognition of the contestants' understanding and appreciation of the concept of eco-friendliness and commitment to preserving the environment.
Naturally, all the Sri Lankan beauties vying for the Miss Sri Lanka for Miss Earth 2016 title used 4rever Skin Naturals as their choice of beauty products to enrich and enhance their good looks.
The association of 4rever Skin Naturals with the 'Miss Sri Lanka for Miss Earth' franchise is considered by many in the beauty and cosmetics industry as a 'natural' fit, due to the brand's established standing as a highly sought-after range in herbal cosmetics by knowledgeable experts. This wholly Sri Lankan owned brand has also been making steady inroads in the highly competitive herbal cosmetics market in cities across Asia, Europe and Australia.