---
Form, accuracy and functionality fuse effortlessly to make a Victorinox timepiece that much more special.

Streamlined and sleek, these watches are truly timeless and can handle any challenge, anytime, anywhere. Tough, rugged and with a distinctive, sharp aesthetic, they epitomize the essence of Swiss craftsmanship and ingenuity.

Now along with Hugo Boss, Lacoste, Ferrari, Timberland, Police, Gant, Swiss Military, Raymond Weil, 88 Rue Du Rhone, Earnshaw, James McCabe, AVI-8, Maserati, Tommy Hilfiger, Lee, Sector and Pepe Jeans, Victorinox is the top Swiss brand that's available to Sri Lanka's upscale consumer through many GMT outlets spread over Colombo. Under the GMT banner shoppers will find a vast and exclusive array of timepieces from all these globally renowned brands, all available within a highly affordable price range.

Together with its range of watches, stemming from deep European origins when a Swiss Cutler made history back in 1884, Victorinox internationally reputed luggage and travel gear from Switzerland is also available at UrbanTrendz at Colombo 03. Staying true to its brand ideology of 'Innovation, Functionality, Quality and Design', the brand continues its journey steeped in success with a tremendous respect for customers worldwide.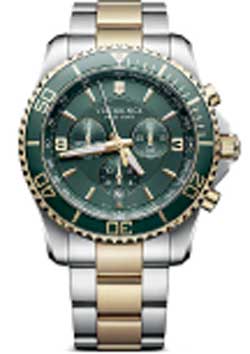 Victorinox has improved its trends by always identifying current market interests and trends keeping in mind the excellence of the brand. On a global scale, in its retail the brand has constantly thrived on the feedback from end-users, growing from this in terms of manufacturing value-added, highly practical, user-friendly products. Uniquely designed to make traveling with hardside luggage more convenient, the Spectra Dual Access bag for example, with its integrated front zippered quick-access door and removable electronics panel for dynamic-traveler accessibility, was recently awarded 'Best Design' by Travel and Leisure and Red-dot.

The Victorinox travel gear and luggage range is backed by that same commitment to excellence and performance as the original Swiss Army Knife. In keeping with Swiss manufacturing excellence and technical perfection, each design undergoes at least 30 rigorous tests, simulating the most extreme real-world scenarios and environmental conditions, meticulously inspected by certified technicians.

Each timepiece ever since has been crafted and designed to strike the perfect balance between performance and timeless elegance. Victorinox watches are subjected to over 100 quality control tests, which ensure that the products are ready for anything and appropriate for any occasion.

With tracking and travel built into its DNA, Victorinox champions perfection with its series of sophisticated timepieces. Crafted with exceptional durability to suit everyday adventures, the Inox is currently undergoing the 130 test. Meticulously designed with the finest materials, the watches are built on the values of a respect for history, the drive for perfection and the desire for elegance.