---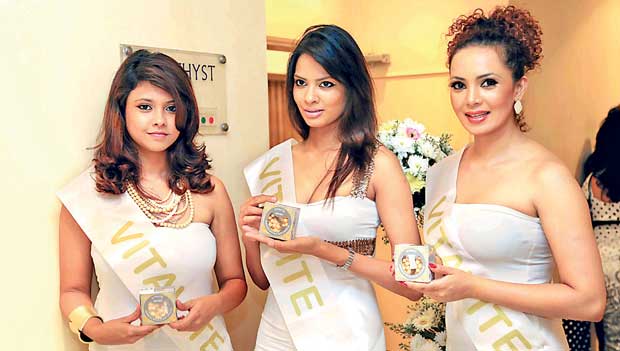 Introducing internationally acclaimed benefits of antioxidant serum to the Sri Lankan market, the human wellness company, Mega Life Sciences offers Vitavite, a triple-action intensive brightening serum.

Vitavite is a holistic skin care agent that acts as a skin tone lightening and a skin whitening product that also adds brightness to the complexion.

Unlike conventional creams and lotions that possess lower absorption levels and penetrates only the foremost layer of the skin, Vitavite is a serum that is made up of smaller molecular particles which assist the ingredients to travel deeper into the skin and nourish it from within.

"Anti oxidant serum is a popular product amongst the Hollywood and Bollywood elite as the advanced and inventive technology involved in the manufacturing process makes it one of the most effective skin care and anti-aging products available across the world.

While the general saying in the international beauty industry is that 'it's never too early to start a serum', middle-aged population in particular can seek the comprehensive benefits of antioxidant serum.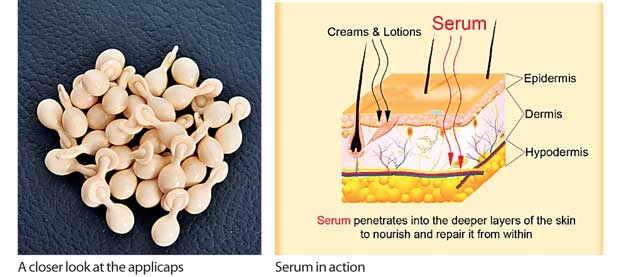 Serum reaches down to the deeper layers of one's skin and nourishes it to fight off age spots, dark spots and helps to retain the radiance and suppleness of the skin," commented Mega Life Sciences Country Manager Sri Lanka Praveen Viswakumaran.

Vitavite is a serum that contains antioxidants, Vitamin C, Vitamin E as well as bisabolol, an essential oil derived from chamomile flowers. All these ingredients combine well and complement each other to produce a holistic, triple action result on the human skin. Antioxidants battle the signs of skin aging by providing protection against inflammation and damaging free radicals Vitamin C reduces the excess concentration and deposition of the dark skin pigment called melanin on the skin and thereby lightens dark-spots, sun-spots, age-spots.

In addition, vitamin C is a key component of collagen, the substance that binds the cells together and makes for healthy, vibrant and youthful looking skin. Vitamin E components present in Vitavite are yet another potent anti-oxidant that protects the skin cells from free radical damage. Bisabolol reduces skin irritation and improves the condition of the skin.

"Vitavaite packs all these benefits with the help of world-class technology. We are privileged to be able to offer our clients here in Sri Lanka the same care that some of the world's most beauty conscious industries trust," commented Vitavite Senior Brand Manager Nuwan Wijekoon.

Vitavite comes in a modern, technologically advanced serum format and hence is suitable for people of any skin type, be it, oily, dry, combination, sensitive skin, young or mature skin.

Vitavite is a registered trademark of Mega Life Sciences (Australia) Pty, a human wellness company with operations spread across 32 countries spanning over Australia, Asia, Africa and South America. Mega Life Sciences manufacturing plant is a highly accredited operation with endorsement and approval from the Australian TGA (Therapeutic Good Administration), WHO GMP (Good Manufacturing Practices) and EU WHO as well as Thai FDA (Food and Drug Administration) standards.