---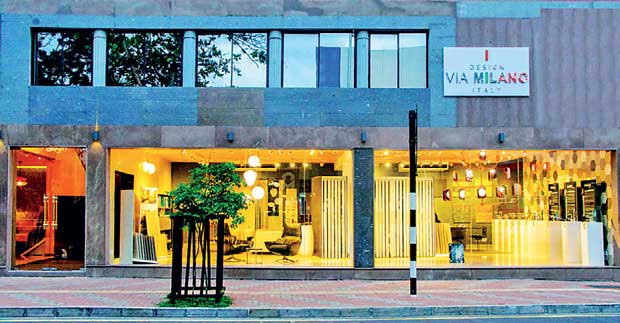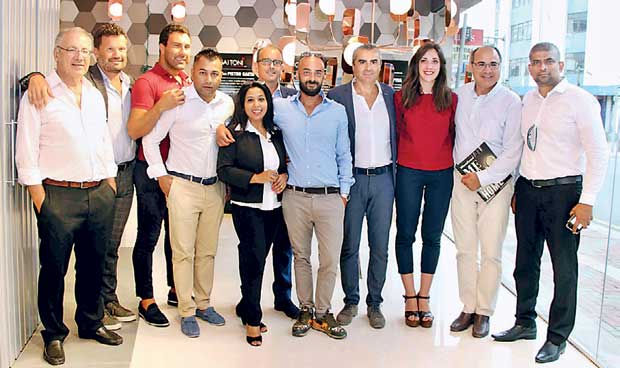 By Zahara Zuhair
'Design Via Milano Italy', a showroom with 14 diverse Italian brands, was unveiled in Colombo recently, developed in collaboration with the Italian developer MHF.
Offering a total solution for luxury living spaces, it displays indoor products such as flooring, bathrooms, furniture, paints, lightning, fabric, etc.
"Our brands will add flair to the luxury condominiums, hotels and deluxe homes flourishing in Sri Lanka – all under one roof, total solution for builders, offices spaces and homes. What we have here is unique; everything is made in Italy – that is an extremely unique thing. We partner with 14 companies," Design Via Milano Managing Directress Narmada Muller said.
"Over the past few years, we have seen the evolution of living spaces as design masterpieces and with this, increasingly sophisticated requirements by Sri Lankan consumers. This is where Design Via Milano can really augment the scope of possibilities in Sri Lanka, with high-performing brands that are considered among the best in the world," she said.
MHF Director Dhilip Vedamanikkam said, "We noticed a gap in the local market for luxury lifestyle furnishings. Although there are large-scale projects being carried out in Sri Lanka today, premium products are not readily available here. Until now, Sri Lankans had to source luxury fittings from aboard. It means a lot to me to be able to ensure the best products of brands I work closely with are available in my country."
Amongst the reputed Italian brands that introduced were, Cooperativa Ceramica D'lmola, a ceramic tiles and porcelain stoneware with a history spanning for 156 years, Gattoni specialising in sanitary taps, Scarbeo's washbasins and Linea Fabbrica chairs.
Furthermore, mmlampadari Murano lighting, MisuraEmme, which produces living room and bedroom furniture, Calibe shower cubicles and Pasini would offer door handles and locks.
Also brands such as Pietre Santafiora features its natural stone found exclusively at its 100 acre in Tuscany and OIKOS paints with 150 different textures and effects also will be available in the showroom. In addition to that the Italian brand Hafro Geromin presents spas, stream generators, Turkish baths, outdoor minion pools and bathtubs and Kaldewei, a German brand, offers
bathroom products.
Meanwhile, CTS Luxury Fabric, which manufactures curtain and furnishing fabrics for designer brands such as Versace, ArmanI and D&G, also made its official debut in Sri Lanka.
Italian companies too expressed their views at the event as most of them said that they believe in the Sri Lankan market, as they see a huge growth in the economy.