---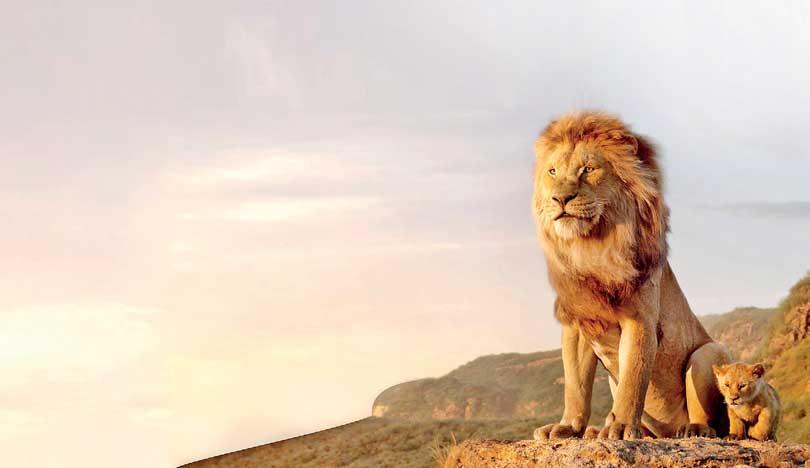 The new live-action remake of Disney's The Lion King was beset by criticism online from fans of the original who feared the new life-like beasts couldn't convey the same emotions of the animated original.

But Disney seems to have gotten the last laugh as glowing early reviews flooded Twitter Tuesday night after the film's premiere at the Dolby Theatre
in Hollywood.

Viewers almost unanimously praised the film's life-like visuals, with special mentions for Beyoncé's role as Nala. Holy smokes, I really loved THE LION KING,' tweeted Uproxx senior entertainment writer Mike Ryan. 'I think (I think) it's the most beautiful effects movie I've seen. Like next level, the game has changed kind of thing. (For the record I'm agnostic on the original movie and have zero nostalgia for it. Anyway, this movie hooked me.)'

Angie J. Han, deputy entertainment editor for Mashable, said audiences would get what they were hoping for. '#TheLionKing is exactly as advertised: a beat-for-beat remake of the original. Impressive animation and some ace casting choices (Beyoncé is a spirited Nala, John Oliver is an ideal Zazu) plus that music is still [two thumbs up signs] — but it's more nostalgic rehash than fresh reimagining.
Freelance film critic Courtney Howard complimented Beyoncé's new track Spirit, which 'slips right into the existing soundtrack framework easily.' She also highlighted the movie's connection to the 1994 original, both in the computer-generated animation and the screenplay.

Gizmodo entertainment editor Germain Lussier wrote, 'The Lion King is a wonderful adaptation of an iconic classic.' 'It has a few small changes which enhance what was already great and everything else is right on point. The CG can be slightly distracting at times but the emotion quickly covers that. Loved it.'
Viewers almost unanimously praised the film's life-like visuals,with special mentions for Beyoncé's role as Nala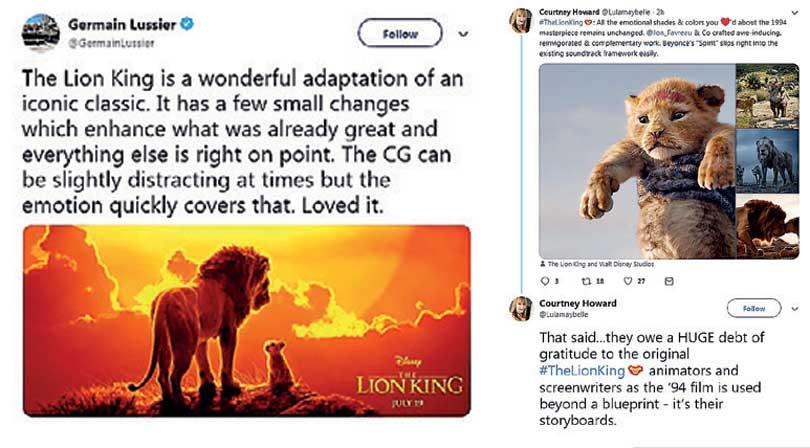 Daily Mail