---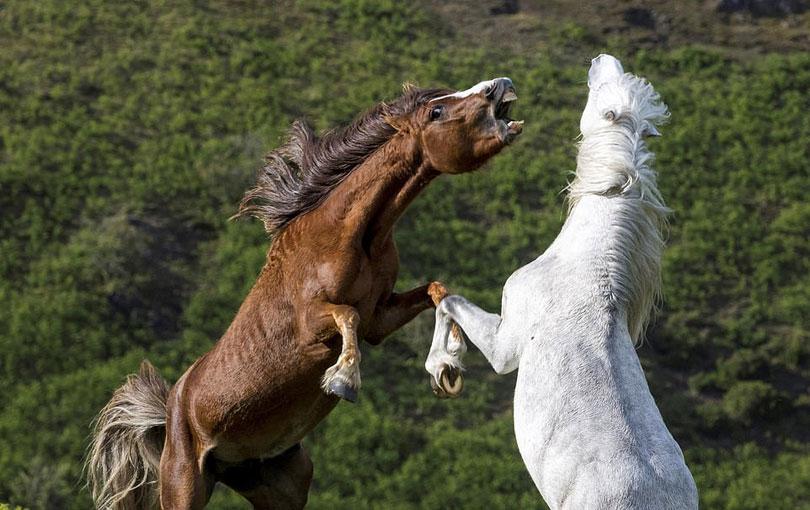 Rare and dramatic pictures show a wild stallion in the Shropshire hills trying to bite his male rival in the head. The dramatic fight between two wild stallions as they battled over a female.
The brown stallion is pictured squaring up to his opponent as the two were seen rearing up on their hind legs.
He then attacked his rival stallion but was beaten off as he was hit in the head with a hoof.
The white stallion then chased him off and attempted to bite him in the bottom in retaliation for the melee.
(Daily Mail)